Nadal beats Djokovic for U.S. Open title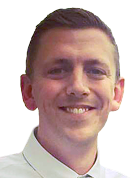 Top-ranked Rafael Nadal defeated No. 3 Novak Djokovic for the U.S. Open title Monday. Nadal completed the Career Grand Slam with the victory. Recap all the action with our game-by-game blog and chat about it with other tennis fans.
U.S. Open men's final

1

2

3

4

5

1 Rafael Nadal

6

5

6

6

3 Novak Djokovic

4

7

4

2
Fourth set
Game 8: Djokovic sends a forehand long to start the game. 15-0. A fantastic point ends with a great flurry at the net. Nadal takes a 30-0 lead. Two points away. Djokovic gets some big-time help from the net cord on the next point to make it 30-15. Nadal misses a forehand on the next shot to make it 30-30. Another fabulous rally ends with Nadal kissing the line on a forehand to bring him to championship point. After another rally, Djokovic misses on a forehand and Rafael Nadal has done it! He wins his first U.S. Open title and is the seventh man in history to complete the Career Slam.
Game 7: Djokovic gets a hold, but it's immaterial. Nadal serves for the title next.
Game 6: Djokovic isn't going away yet. He pounds his way to a break point as he makes his last stand here. Nadal saves it when a Djokovic forehand floats long. They go to two more deuces before Nadal secures the hold. The chance, and likely the match, is gone for the Serb.
Game 5: Djokovic double faults at 0-30 to give Nadal three more break point chances, which may as well be match points. Djokovic saves the first. On the second, he lazily pushes a forehand into the net. Nadal's up two breaks and is two games away from his first U.S. Open title.
Game 4: Nadal fires right back with a quick hold. He can taste the Career Slam now.
Game 3: Here we go again. Nadal races out to a 15-40 lead to earn two more break points. Djokovic's big forehand spares him on the first. That's 19 of 23 saved. And then, finally, Nadal capitalizes again when Djokovic's forehand off a return hits the netcord and sails long.
Game 2: Nadal holds for 1-1. Both players appear to have plenty of fight left, but winning that third set has to be a huge edge for Nadal. He'll likely have the fuller gas tank as we go on.
Game 1: A hustling Nadal gets a 15-30 window here to start the fourth. Two points later he has his 22nd break point chance of the match. A big serve out wide saves it again for Djokovic. He sure is living dangerously. Two more big serves and he has another hard-fought hold. Boy, did he need that.
Third set
Game 10: A long rally starts the game, and Djokovic errs on a forehand long. The Serb gets the next two points, though, and now he has hope to get back in this set. A pair of big serves bring Nadal to a set point. And another serve out wide is too much for Djokovic to handle. Nadal is one set away from the Career Slam.
Game 9: Djokovic holds much easier this time. Nadal will serve for the set.
Game 8: And after all that, Djokovic is still down a break here late in the set. Nadal holds relatively easily to grab a 5-3 lead.
Game 7: Again, Nadal gets himself two break points. He doesn't need to convert one here, but it would certainly give him some nice breathing room. Djokovic saves the first one with a winner to cap a long rally. He salvages the second by shaking off a Nadal pass attempt. That's 14 of 18 break points saved in this match by the Serb. But Nadal's not done. He earns a 19th three points later. The Spaniard nets a backhand to lose that one as well. Djokovic double faults to make it an even 20 break chances for Nadal. A flat, heavy forehand from Djokovic saves that too. This guy won't give in. How about 21 break chances? Why not. Djokovic scoots a forehand wide to give Nadal yet another look, but a good serve on the next point coaxes an error and we're back to deuce. Djokovic takes the next two for one of the most challenging holds you'll ever see. 4-3, Nadal.
Game 6: Nadal holds at love and closes it on the point of the match. After Djokovic stabs at two desperate volleys, Nadal chases one down on the baseline, rips it back, then still has to hit one more shot — a cross-court forehand pass — to win it. 4-2, Nadal.
Game 5: Nadal nabs a 15-40 edge on Djokovic's serve and has a chance to put a strangle hold on this set with two more break points. Djokovic saves the first with serve-and-volley tandem. Another big serve and booming forehand saves the second. Nadal earns yet another break point — his 16th of the match — off a pretty running forehand. An errant backhand salts it away. Djokovic wins the next two points for a hard-earned hold. Nadal still up 3-2 in the set.
Game 4: Now Nadal is amping up his forehands, completely overpowering Djokovic. What a seesaw this match has been. A hold at love keeps Nadal in command here in the third.
Game 3: The first two points go to Nadal after long rallies and suddenly he can re-seize the momentum. A ridiculous defensive backhand pass catches Djokovic out of position and suddenly Nadal has three break points. Djokovic wipes away the first with an ace. Nadal nets a backhand to lose the second chance. A great serve sets up Djokovic for a winner … but then he pulls it well wide of the sideline. A bad miss and a huge break for Nadal. He's up 2-1 in the third.
Game 2: Well, it's certainly too early to count Nadal out. He hits few of those line-hugging forehands himself to secure an easy hold and make it 1-1.
Game 1: Djokovic has sure found his stride. He's painting the sidelines with heavy forehands and backhands as we start the third. He holds without breaking a sweat. 1-0, Djokovic.
Second set
Game 12: Nadal chunks a half-volley into the net to get a glimmer of hope at 30-30. He wins the next point after a long rally to earn himself a set point. A great return brushes Nadal off-balance and he nets a forehand. We're all square, one set each.
Game 11: Great backhand winner from Nadal at 15-0 when he appeared to be pinned into a deep corner behind the baseline. Djokovic shakes it off and secures the hold for a 6-5 edge.
Game 10: A few great points here as the players get back into the groove. Nadal runs off three straight points to secure the hold. 5-5.
Game 9 resumes: The players are set to resume after a two-hour delay with Djokovic serving at 30-30 and 4-4 in the set — a high-pressure situation for the Serb as he can't afford to drop this game. He scrambles through two deuces and holds for a 5-4 lead.
Game 9: Djokovic and Nadal are locked 30-30 in this game when the rain finally starts to fall. Tournament referee Brian Earley calls for the players to head back in the locker room. Stay tuned. We'll have weather updates as they become available. We're in a delay at 4-4, 30-30 in the second set.
Game 8: Nadal starts with a great net approach and volley to win the first point. He seizes a 40-0 lead, gives back two points, then coaxes a Djokovic net shot and pumps a fist. He's even at 4-4. How quickly the momentum can shift.
Game 7: Nadal forces deuce on Djokovic's serve as he tries to claw back into the set. He hits a great running forehand on the next point, forcing Djokovic into a tough volley that hits the tape. Djokovic saves the break point, and then another. Nadal unleashes a crazy-angle forehand to earn a third. He blasts a backhand winner on the next point to get himself back on serve.
Game 6: Nadal drops the first point again on his serve but bounces back for an essential hold. He'll still need to break to get back in this set.
Game 5: Djokovic is fired up now. He rips a forehand winner to start his service game here and holds at love. It's been awhile since Nadal won a point.
Game 4: Nadal slaps a backhand into the tape to start his service game and the crowd tries to urge on Djokovic to get back into this match. Nadal misses another shot to go down 0-30. Then Nadal double faults and suddenly Djokovic has three break chances. Djokovic gets it after a long rally to break at love and take command of the set.
Game 3: Djokovic is matching Nadal shot-for-shot here in the second. Can he manage the comeback? He's up 2-1 in the second.
Game 2: Nadal races out to a 40-0 lead, but Djokovic fights back to bring the game to deuce. Nadal still fights through to hold for 1-1.
Game 1: Rain's holding off for the moment as we start the set. Djokovic races to an easy hold. Between Nadal's record after winning the first set and Djokovic's own stamina issues, it's still a steep hill to climb.
First set
Game 10: The rain has started as Nadal begins his service game. Nadal holds easily to take it. Ominous stat for Djokovic: Nadal is 106-1 in majors when winning the first set.
Game 9: Bad weather may be rolling into the area as we near the conclusion of the set. Djokovic holds strongly, but Nadal can still serve for the set.
Game 8: Nadal responds with his own love hold for 5-3. The serves are starting to find their rhythm.
Game 7: Spoke too soon. Djokovic holds at love in about 45 seconds. 4-3 in the first, with Nadal still up a break.
Game 6: Djokovic takes the first point on Nadal's serve, but Rafa bounces back to win the next four. Easiest hold of the set as Nadal keeps the lead.
Game 5: Djokovic gives an opportunity right back to Nadal. At 0-30, Nadal slices a passing shot up that clips the line for three break points. Djokovic saves all three, bouncing one on the back edge of the baseline to get us to deuce. Nadal earns three more break points before capitalizing on a heavy forehand winner to the corner. A spirit-broken Djokovic smashes his racket to bits in frustration. Nadal retakes the lead, 3-2.
Game 4: A few errors start to creep into Nadal's groundstrokes, and Djokovic gets a look here at 15-30. The Serb gets his rival in big trouble on the next point, but Nadal hits a great defensive pass to spare himself two break points. Another long rally goes Djokovic's way after he crushes a forehand to the corner. First break chance for the Serb. Nadal shoots an easy forehand wide on the next point and we're back on serve in the first.
Game 3: Nadal seizes an early 0-30 edge, and it's already big trouble time for Djokovic. He pulverizes aces on the next two serves — a lot of aggression in those two — to get to 30-30. The Serb wins the next rally, then nails a service winner to get a much needed hold. 2-1, Nadal.
Game 2: The extra day off (this match was scheduled for Sunday but got rained out) was supposed to be a good thing for Djokovic, who was certainly gassed after a five-set win over Roger Federer in Saturday's semifinals. But Nadal sure seems to have more energy here in the early stages. The Spaniard wins a long rally at 30-30, then gets saved on the next point when Djokovic sprays a forehand wide. 2-0, Nadal.
Game 1: Djokovic starts with the serve and it's a heck of a first point. Nadal makes a backward, backhand overhead volley attempt, but Djokovic puts away the return to win it. Nadal takes the next three points to earn a 15-40 chance. The Serb seems to be hampered by something with his ankle. Not a good sign early on. Djokovic makes a weak attempt to put away a short ball, and Nadal makes him pay with a pass up the line. Nadal breaks for the early 1-0 lead.