Images from the scene of Serena's scary on-court struggles
Serena Williams was forced to retire Tuesday during her doubles match with sister Venus at Wimbledon, as the world No. 1 singles player was visibly struggling on court.
Serena was laboring to do pretty much anything on the court, having difficulties just hitting and picking up the tennis ball. She eventually retired with the sisters trailing 3-0 in the first set.
According to reports, Serena received blood pressure tests before the match even began and didn't look right from the very start. Here are some images from the scary scene.
Serena was diagnosed with what was described as a "viral illness."
Here, you can see her struggling just in the warm-ups: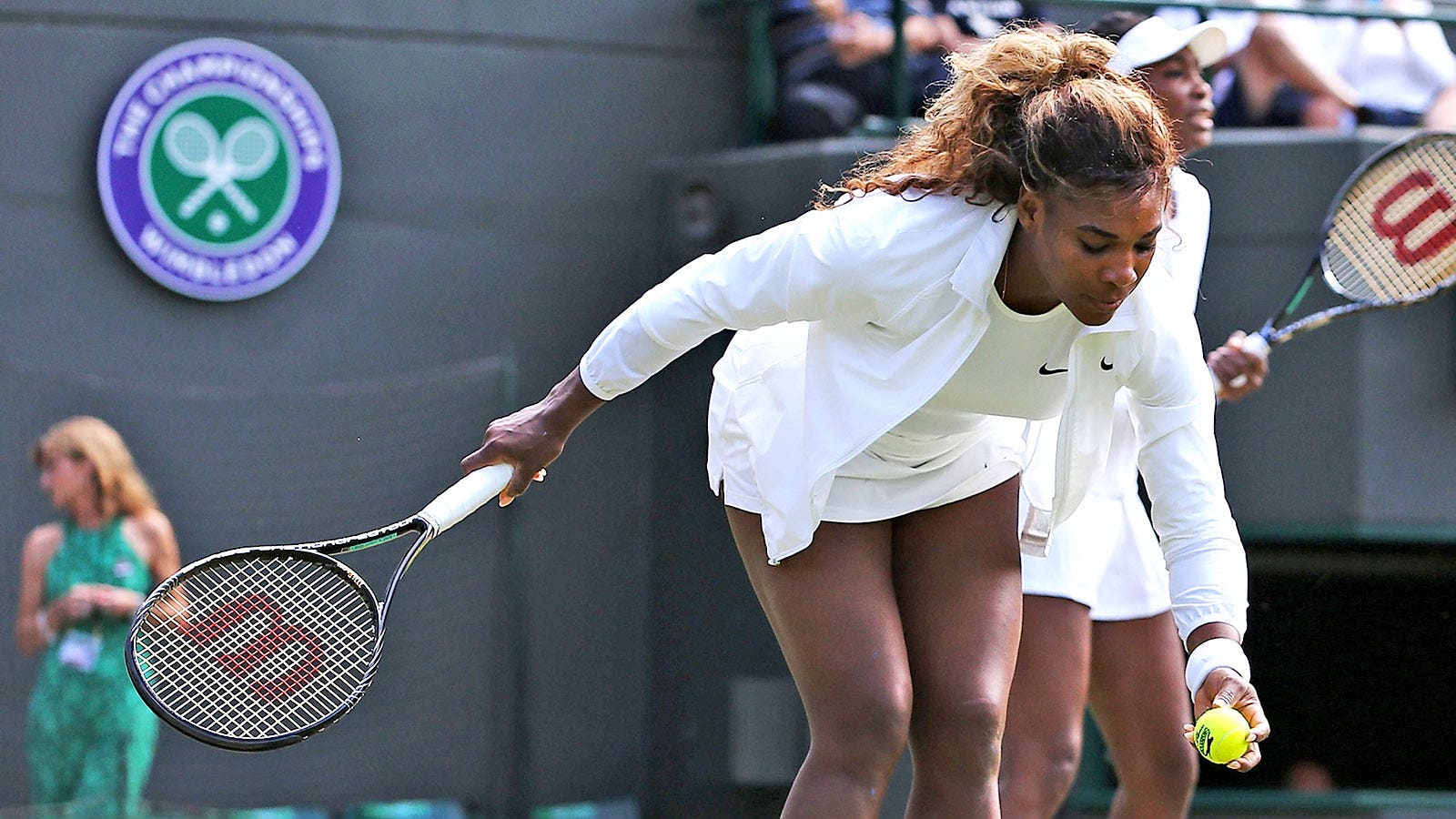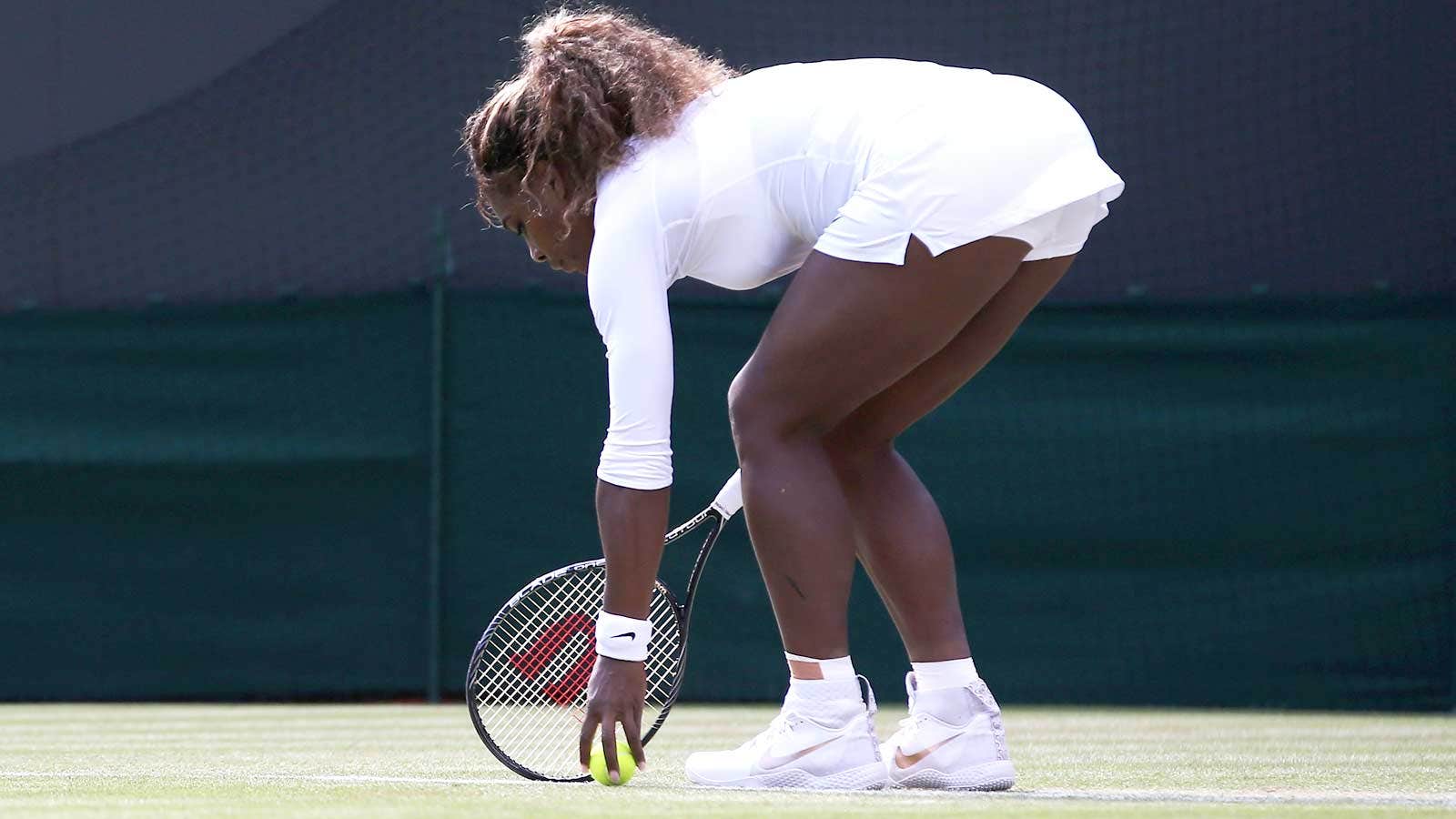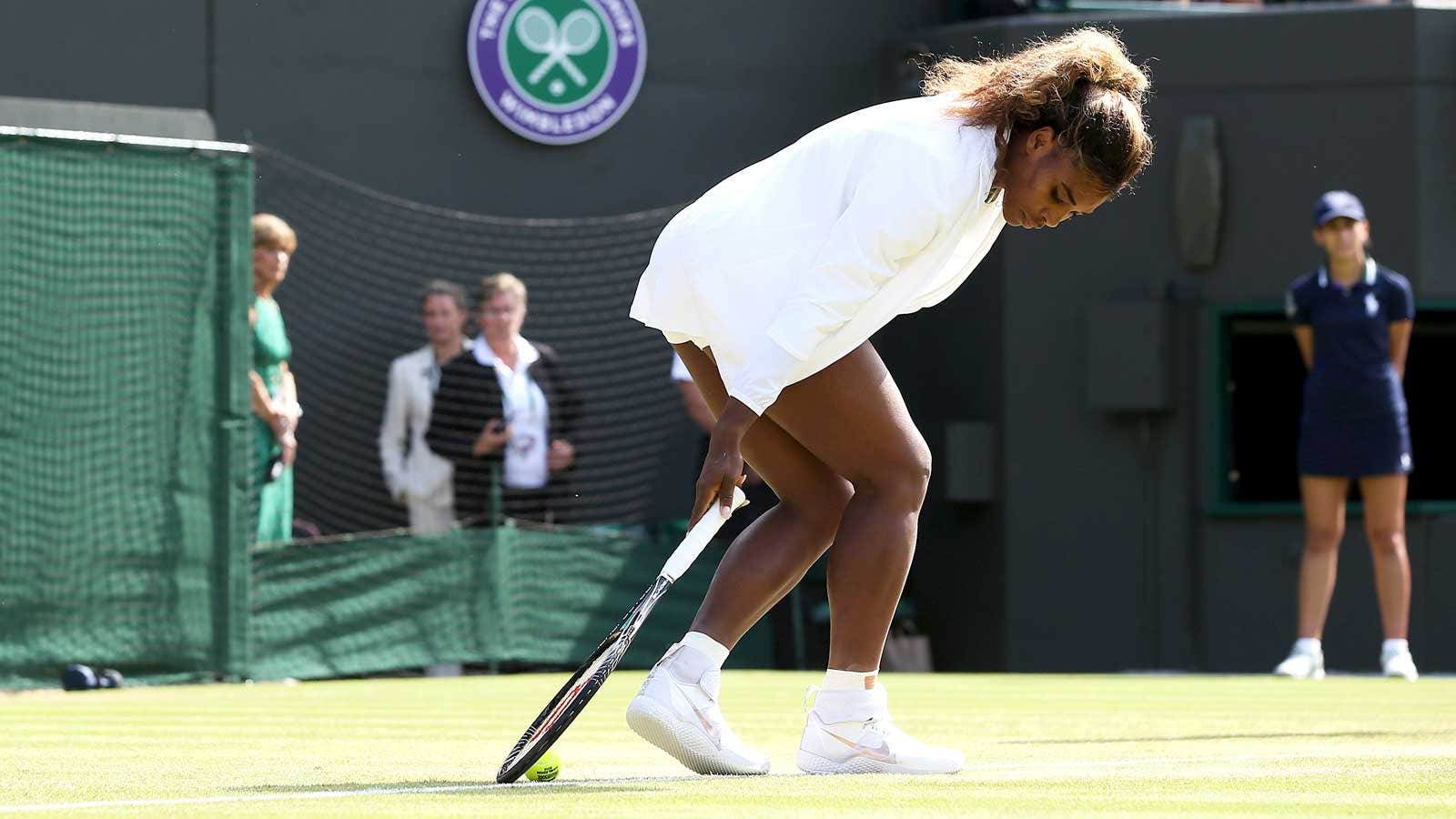 It was so bad, she had to be attended to before play even began: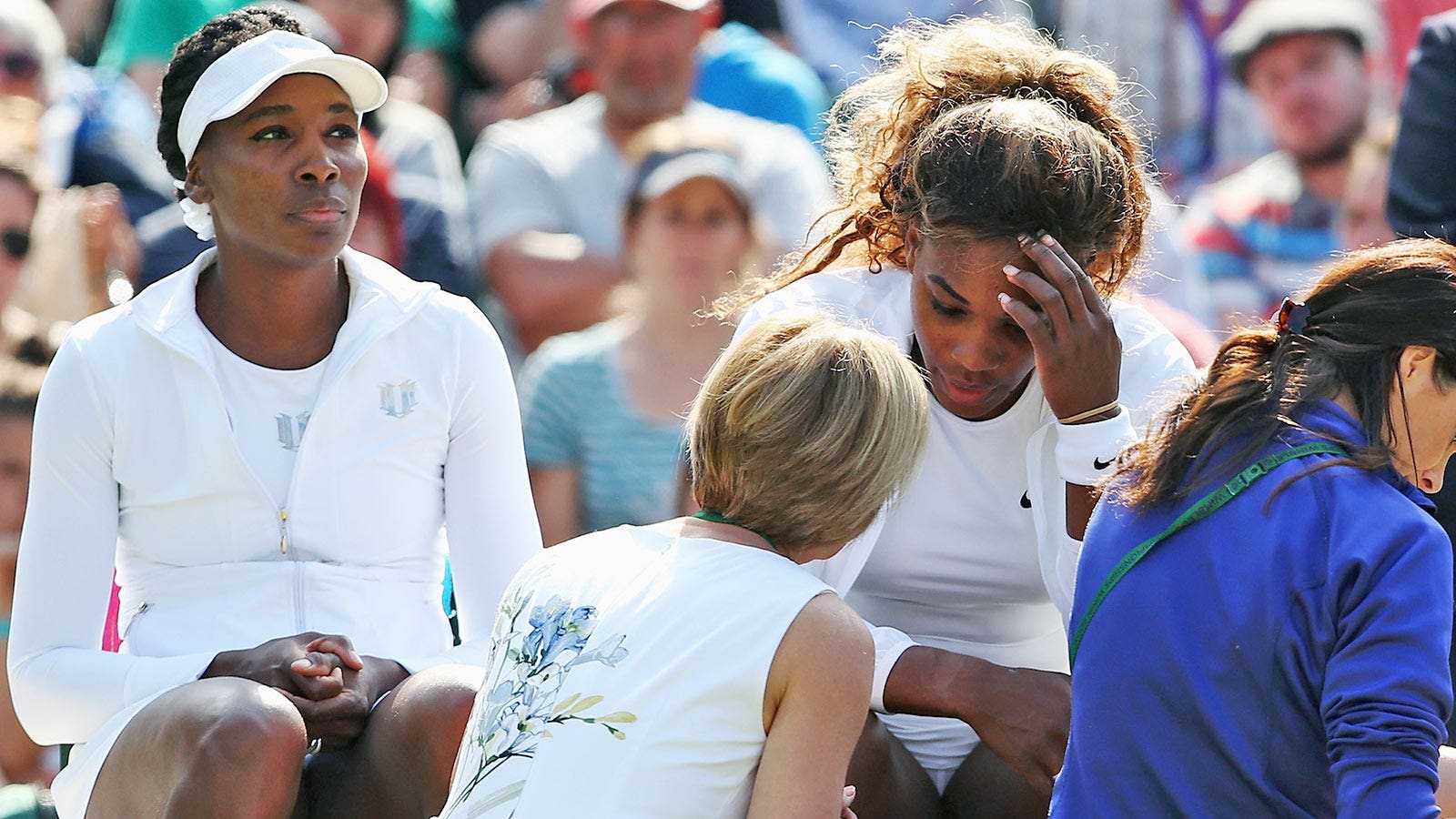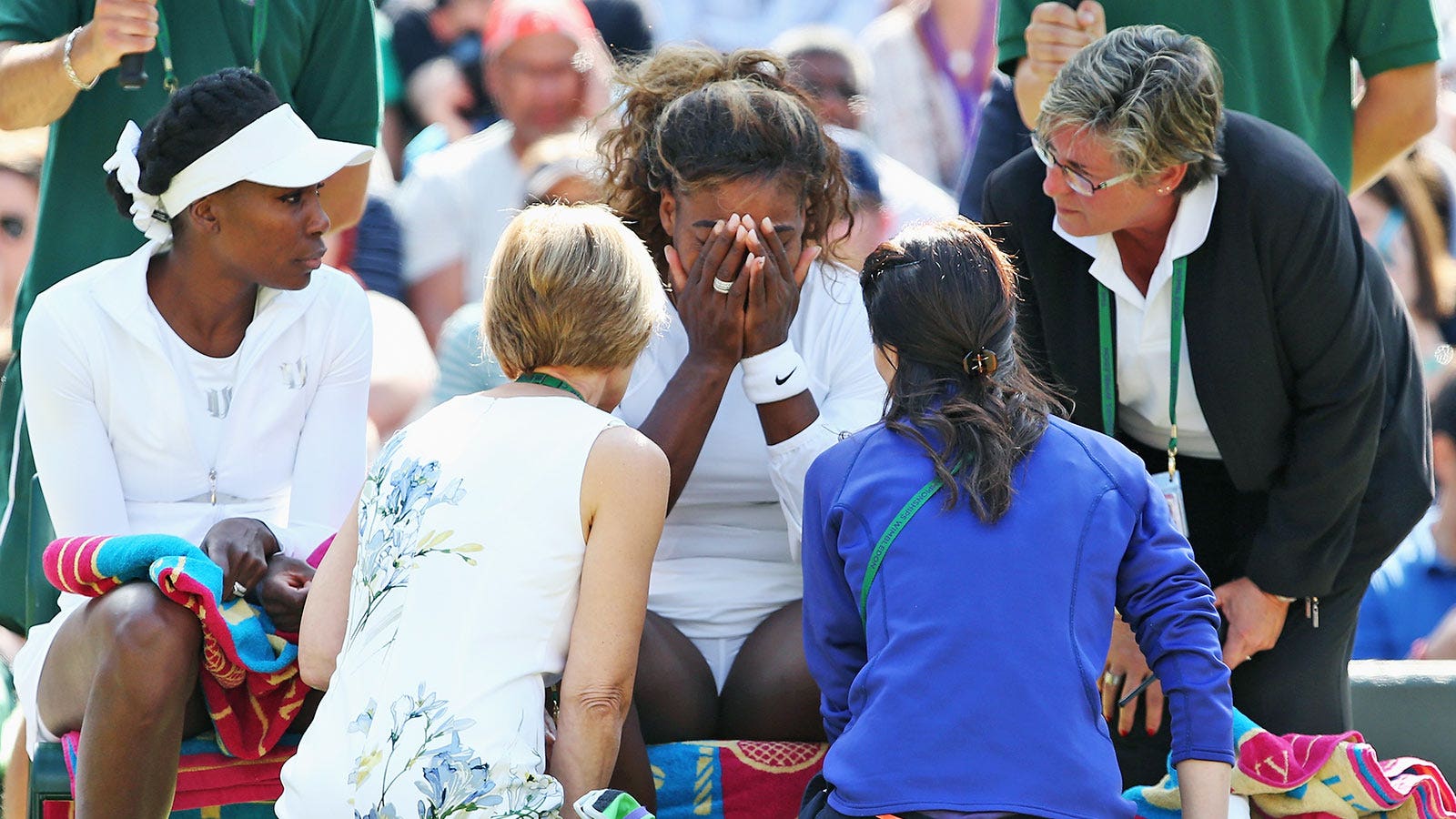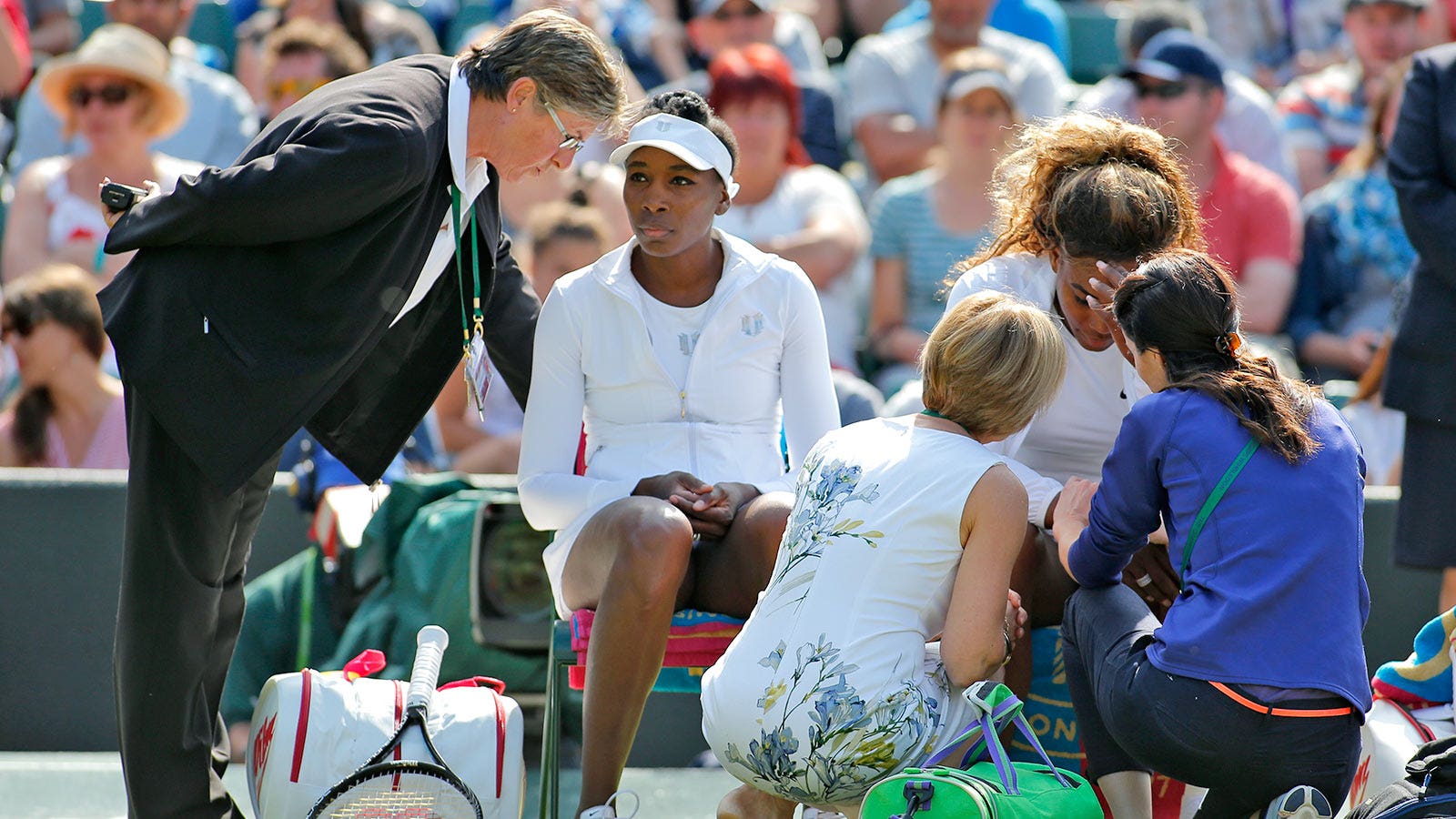 It continued during the match: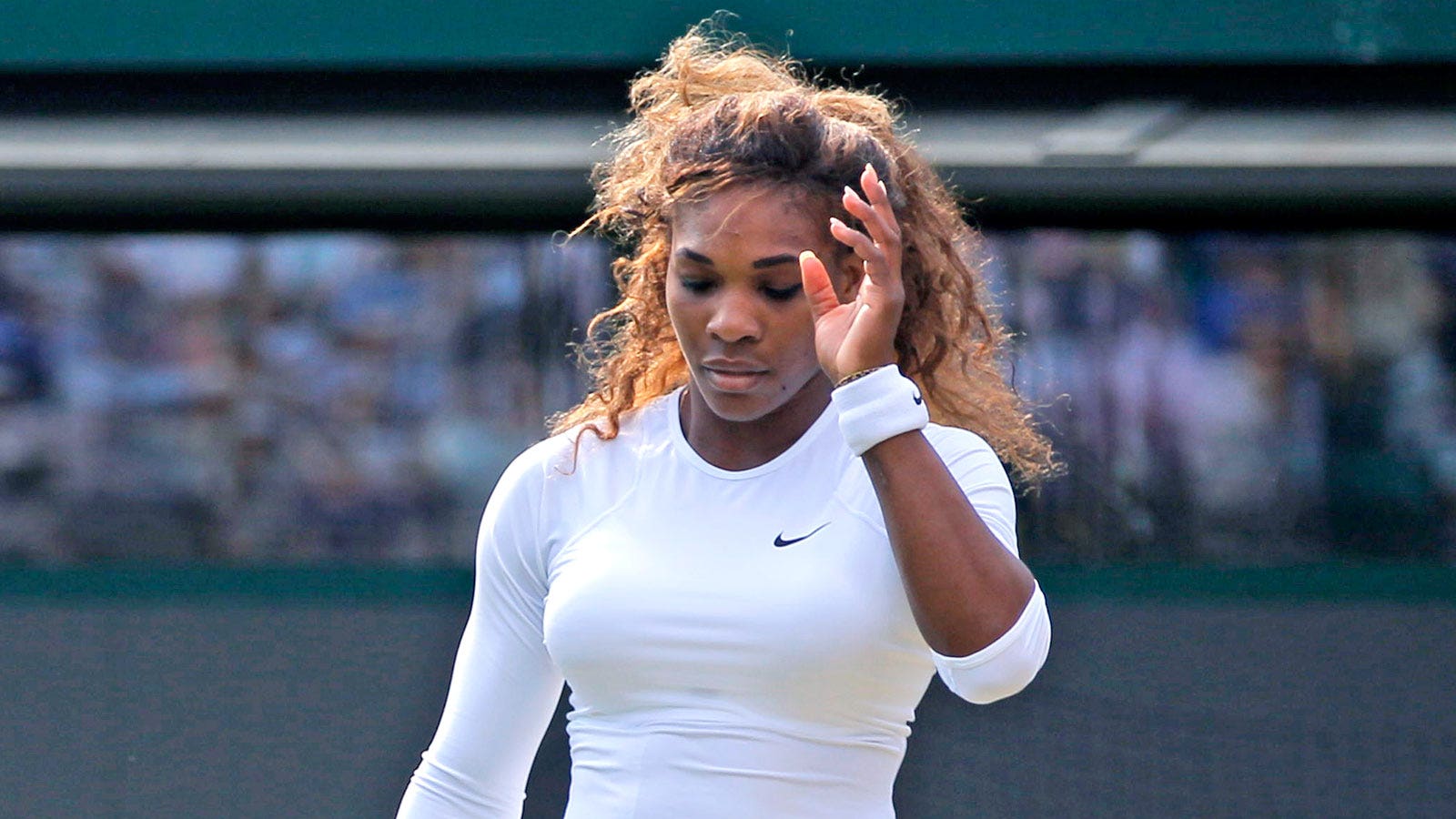 Chair umpire Kader Nouni took the unorthodox step of leaving the chair in the middle of a game to check on her: