Federer tops Roddick in epic for Wimbledon title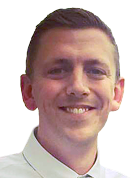 Roger Federer and Andy Roddick battled in a classic five-set Wimbledon final. When the dust settled, Federer captured his 15th Grand Slam title. Recap the action and sound off below.
Federer defeats Roddick 5-7, 7-6 (6), 7-6 (5), 3-6, 16-14
Fifth set
Game 1: Federer gets the easy hold, but he's going to have to break Roddick to win this match. There's no tiebreaker in the fifth set.
Game 2: It's 30-30 again on Roddick's serve. Federer's certainly getting some looks. A running backhand from Federer clips the tape and lands in as Roddick was charging for the volley. Break point for Federer. Roddick digs deep for a first serve, and Federer's return sails wide and long. He bombs another down the center line, then coaxes a backhand error for the hold.
Game 3: Federer rolls to a hold, getting a point on a shot that clipped the sideline. Roddick challenged, lost and was not happy about it.
Game 4: Roddick holds easily. Who'll crack in this fifth set?
Game 5: I'd barely finished typing that before Federer finishes up his quick hold. On serve.
Game 6: Roddick surrenders the first point of the game, then amps it up to win the next three points and then get the hold.
Game 7: Federer then surrenders the first point of his service game and tears through the rest of it for another hold.
Game 8: At 15-15, Roddick fires consecutive first serves into Federer's body that the great Swiss can't handle. Roddick gets the next point for the hold. We're going down to the wire yet again.
Game 9: Federer continues to rocket aces — he's up to 36. He holds, and Roddick will serve to stay in the match.
Game 10: The pressure doesn't faze Roddick here. A hold at love brings us to 5-5.
Game 11: Easy hold for Federer. Pressure's back on Roddick.
Game 12: Roddick stays strong and wins the game on a running backhand winner up the line. He's giving it all he's got.
Game 13: At 30-15, Roddick paints two lines, then slams a running half-volley into the tape that trickles over onto Federer's side. Federer takes the next two points, though, and holds.
Game 14: Roddick has little trouble again. 7-7 in the final set.
Game 15: Federer double faults at 15-0, then wins the next point and hits a great volley for a 40-15 lead. An ace finishes the game.
Game 16: The consensus has to be that Federer's in the better spot, serving while tied and having more experience in big-pressure moments. But Roddick is holding strong. He holds again and still hasn't been broken in this match.
Game 17: Roddick gets himself a 15-30 edge, then hits another running backhand winner up the line. Two break points for Roddick. Federer saves them both with huge first serves, then wins the next two points for the hold.
Game 18: Federer tries to take a Roddick shot out of the air at 15-0, but badly mishits hit into the middle of the net. Another cute little half-volley from Roddick and a big serve and he's got another hold.
Game 19: Roddick starts with a 0-15 edge, but Federer reels off the next three. Roddick gets yet another running backhand up-the-line winner. Federer nails an ace on the next point that survived a HawkEye challenge. 10-9, Federer.
Game 20: Roddick continues to hang tight in baseline rallies with Federer, something logic said would be a problem for the American. Another easy hold keeps this epic match going.
Game 21: Federer misses a makeable pass to make it 15-15. That's all Roddick gets, though, and Federer leads 11-10.
Game 22: A couple errors from Roddick give Federer a look at deuce, but Roddick comes up with a pair of solid serves for yet another hold.
Game 23: Three straight aces from Federer to finish off another hold at love. Roddick would love those four match points in the second set back right about now.
Game 24: More booming serves. Another easy hold for Roddick. I'm getting tired. I can only imagine how they feel.
Game 25: A mishit from Federer with a wide open court gives Roddick a 15-30 edge. But three more Federer aces slam the window shut.
Game 26: Federer plays two nice points to force deuce again. Roddick again comes up with a clutch serve when he needs it most, then Federer misses a drop shot try on a second serve return. We're at 13-13.
Game 27: Quick hold for Federer. So it is written.
Game 28: Federer grabs a 15-30 advantage when Roddick misses on a tough low ball in the shadows. But Andy takes the next three points to keep up going.
Game 29: Federer holds at love, and the match is back on Roddick's racquet.
Game 30: A pair of Roddick errors give Federer a serious opportunity at 0-30. Roddick pulls three big serves out of the bag to get it to 40-30, but then another another brings us to deuce. A mishit return lands in and forces Roddick into an error, giving Federer a championship point. Roddick mishits a forehand, and that's it! Roger Federer has a new record with 15 Grand Slam titles.
Fourth set
Game 1: Let's see what Roddick has left in the tank after two difficult sets dropped. Federer hangs tough for 30-30, but Roddick secures the hold. He still hasn't been broken.
Game 2: At 15-15, Federer double faults and Roddick has a glimpse for the first time in awhile. A strong serve gets Federer even, then Roddick misses a backhand and a forehand on consecutive rallies. Federer holds.
Game 3: It's not in Roddick's nature to give up, and there's certainly no reason to with how close these sets have been. He still looks to have energy as he holds at love.
Game 4: Another 15-30 edge for Roddick. A gorgeous stretch volley then gives him two break points. Federer shoots an ace right down the middle to save the first. Federer comes to the next on the next point but can't finish it off. Roddick has a break lead in the fourth.
Game 5: Roddick has some trouble connecting on his first serve and Federer gets the game to deuce. But he hits a big one when he needs it, finishing the game with a big serve and forehand combo. He's up 4-1.
Game 6: Federer jumps out to a 40-0 lead on his serve. Roddick gets irritated because Federer served before he was ready on the third point. He takes out his aggression by winning the next two points, but Federer holds.
Game 7: Roddick starts up 30-0 and appears to be on his way to another painless hold, but he loses the next point and then double faults to bring it to 30-30. A long rally ends with Roddick sending a forehand to the corner that's too much for Federer. He follows it with an ace to get the hold. He's a game from the fifth set.
Game 8: Roddick takes a funny spill on the second point and goes down in agony. He seems to be OK, and he shows it by firing a passing shot return winner to bring it to 30-15. Federer goes on for a fairly easy hold. Roddick will serve for the set.
Game 9: Federer jumps out to a 0-30 lead and now the heat's on Roddick. He connects on a first serve and wins the next point. Another first serve lands, followed by a long rally and a Roddick win. Yet another first serve goes in, Federer gets it back yet again, and a beautiful defensive shot from Roddick forces Federer into an error at the net. He then fires a service winner, and we're headed for a fifth set.
Third set
Game 1: Perhaps a bad sign for Roddick — he walks to the wrong end of the court to start the set. Federer then serves his way to an easy hold.
Game 2: No sign of wilting so far from Roddick. He rolls through his service game to level the set.
Game 3: Hold at love for Federer. Roddick needs something to get his confidence flowing again.
Game 4: Roddick cruises to a hold at love. Have to give him credit for keeping his focus after blowing that golden opportunity for a two-set lead.
Game 5: Federer storms back with an easy hold. How many times have we seen him get a glimmer of momentum and then step on the gas? Is he preparing to do it again?
Game 6: Roddick gets himself into a couple long points with Federer, and Roger wins them to get to 30-30. After a second serve, Roddick sends a backhand slice long to give Federer a break point. Roddick fights it off and grinds out the hold, but Federer's making progress.
Game 7: Federer holds at love and seems to be getting stronger while Roddick is starting to give him looks.
Game 8: No look this time. Roddick rolls to a hold as we go deep into the third set.
Game 9: Federer's starting to hit more of his trademark gorgeous shots. Another hold at love. Roddick's not even sniffing a break chance.
Game 10: At 30-15, Roddick misses a first serve, then slams a forehand into the tape to make it 30-30, but Roddick finds a way through the next two points and holds again.
Game 11: Federer cruises to another love hold. Can Roddick force another tiebreak?
Game 12: Roddick tosses in a double fault early in the game, making it 15-15. Then Federer comes up with a nice forehand passing winner up the line for a 15-30 edge. Roddick fires an ace, then another big serve sets him up for an easy winner. He finishes it off to force another tiebreak.
Tiebreak: They trade points to start, then Federer grabs the mini-break for a 2-1 lead. Federer holds both of his points, then takes another off Roddick. He leads 5-1.
Roddick wins the next point, then gets one of the mini-breaks back. Federer wins a rally to earn three set points. Federer then loses a challenge on a Roddick shot on the baseline, then a service winner from Roddick trims the Federer edge to 6-5. Federer then rockets a first serve, and slams a winner of Roddick's floating return. The living legend is one set from his record-setting 15th Grand Slam win.
Second set
Game 1: It'll be dangerous for Federer if belief starts to creep into Roddick's head. This is clearly a different Andy Roddick than Federer is used to. An easy hold follows up the first set win.
Game 2: Federer looks a little irritated, but he holds easily at love. Both serves still going strong.
Game 3: Roddick gets in a little trouble with a double fault to go down 15-30 but serves himself to a hold.
Game 4: Federer holds at love. This set feels a lot like the first one.
Game 5: Another simple hold for Roddick. The only point for Federer — a double fault.
Game 6: Federer powers back with an easy hold. We're still waiting to see him hit his next gear.
Game 7: The question for Roddick against Federer has always been "Can he sustain it?" He's had a tendency to start strong against Federer and then wilt. So far, so good. He bombs his way to another hold. Still on serve in the second.
Game 8: Roddick wins the first point, then pushes a second-serve forehand into the net. Three big serves from Federer quickly close the slightly open door.
Game 9: Roddick holds easily. We're going down to the wire again.
Game 10: A double fault brings us to 30-30, but Federer fights out of trouble again. A long rally ends with a backhand crosscourt drop shot that Roddick can't reach.
Game 11: The Roddick serve continues to scorch. Short points are key for him, and he's getting a lot of them thanks to that cannon. He holds without a sweat.
Game 12: Federer cruises to a hold. We're into a tiebreak.
Tiebreak: Roddick booms a serve for the first point, then a forehand error from Federer gives Roddick the early mini-break. They hold serve over the next three points, then Roddick gets another point on Federer's serve. He's up 5-1 as they change ends.
Federer gets one back, then a great point from Roddick gives him four set points. Federer steps up and takes a point on Roddick's serve to stay alive. A service winner saves another set point, then an ace puts the heat back on Roddick's serve. Roddick misses his first serve, then botches a backhand volley attempt. All of a sudden, it's 6-6.
Federer wins another one off Roddick's serve and now has a set point. He gets it when Roddick sails a backhand long. What will this do for the momentum of this match. One set all.
First set
Game 1: Roddick starts with a booming serve to win the first point. He's served beautifully in this tournament and he'll need it again today. A painless hold gives him the early lead.
Game 2: Federer follows with an easy hold of his own. These two have played some very close matches over the years, despite Federer's lopsided 18-2 edge in the head-to-head record.
Game 3: Roddick continues to hit big serves and cruises to a hold at love. Both look sharp early on.
Game 4: And Federer holds at love. No hint of cracking by either player on their serve so far.
Game 5: The baseline groundstroke battles are going to be key today. Federer has the edge on paper and wins a point in this game after a long rally. Roddick wins another on a nice passing shot, then wins the game after handling a tough return and sending a gorgeous backhand winner up the line. This version of Andy Roddick just might be a problem for Federer.
Game 6: Usually it's Federer feasting off ill-advised Roddick net approaches, but it's been the other way around so far here. Roddick wins the first point with a crosscourt pass as Federer rushes the net. Federer, though, serves his way out of trouble to keep us on serve.
Game 7: The first point is indicative of the kind of extra effort you need to beat Roger Federer. Roddick hits a nice backhand volley that seems to be good enough, but Federer tracks it down and flicks a winner up the line. Like Federer, Roddick serves his way out of the hole.
Game 8: Neither player has even flinched on his serve. A hold for Federer keeps up even in the first.
Game 9: Roddick holds at love. Can we just skip ahead to the tiebreak now, or should we play it out?
Game 10: Federer holds at love. He's won 100% of his first serve points. A pretty solid number.
Game 11: Roddick throws away the first two points and suddenly Federer's got his first real look at a break. A huge first serve into Federer's body, then another one down the line get Roddick to 30-30. Federer wins the next point after a long rally to earn the first break point of the match. Roddick saves it, then another one a few points later. Federer earns a third break chance and blows it on a forehand error that was called good before a Roddick challenge overturned it. Then comes a fourth break chance, which Roddick saves with a big serve. Another Federer error and another huge serve help Roddick gut hold a gritty hold.
Game 12: Roddick then gets his first window on Federer's serve, jumping out to 15-30 edge. Federer hits an ace for 30-30, then misses a backhand to give Roddick a set point. And another error from Federer gives the set to the American. A stunning turn in momentum.
Zack Pierce is a senior editor for FOXSports.com.