Federer's latest loss just adds fuel to fire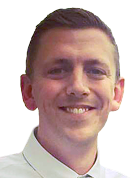 It was a familiar sight Monday at Arthur Ashe Stadium — Roger Federer falling apart in the fifth set of a Grand Slam final.
Familiar only because it happened in the year's first Grand Slam as well. Federer lost at the Australian Open to Rafael Nadal in January, coming undone in an error-filled final set by a rather un-Federer-like score of 6-2. That exact thing happened once again in the fifth set against Juan Martin del Potro at the U.S. Open, same score and all.
Both matches featured poor serving and sloppy hitting from the world No. 1 — particularly in that final set. The biggest difference was in Federer's post-match reaction.
Back in Melbourne, Federer was reduced to tears. Nadal had thoroughly frustrated him all match long, culminating with that emotional fifth set. It was the third straight time Federer had lost to Nadal in a Grand Slam final, and those defeats were taking their toll. Nadal — who had already overtaken Federer in the rankings — had now overtaken him on all three surfaces.
"In the first moment you're disappointed, you're shocked, you're sad," Federer said after that loss, "then all of a sudden it overwhelms you."
Flash forward to Monday night. Another brutal fifth-set loss. Another Grand Slam title that slipped through his fingers. This time, no such emotion. If anything, it seemed all Federer was feeling was irritation — at the chair umpire, who had granted del Potro a questionable challenge earlier in the match; at various crowd distractions that disrupted the flow of play; and also at himself, for not playing his best.
The attitude this time wasn't one of despair, but determination. "You got lucky," his face seemed to say during the post-match ceremony. "That was not the real me."
Federer's inconsistency in this match makes us appreciate how amazingly consistent he's been. All these years of dominance, all these Grand Slam matches, and rarely — if ever — has his game abandoned him from start to finish quite like it did Monday. He was playing poorly from the start, and once del Potro got his heavy-hitting game rolling, Federer could no longer get away with it.
None of this should take anything away from del Potro. The Argentine showed the poise of someone with a lengthy Grand Slam résumé rather than a first-time finalist, rallying to win despite his horrible beginning. Once he amped up his serves and blistering forehands, Federer was in big trouble.
Still, it's clear Federer did not have his best stuff. Del Potro's big hitting is not responsible for Federer's horrendous serving, nor can it explain the numerous unforced errors Federer sprayed when he was set up just fine to hit the shot.
He was just 50 percent on his first serves. He had his tournament-high total of 62 unforced errors — though he also had 12 more games in which to hit errors than he did in his next-longest match — to just 56 winners. He tossed in 11 double faults while totaling just 15 combined in his first six matches.
Statistically, he played just about as poorly in the final as he did in his third-round match against Lleyton Hewitt, when he served 54 percent, had 59 unforced errors to 51 winners and served up four double faults. He won that match in four sets, sweeping the last three without much difficulty.
The numbers, of course, only tell part of the story. Del Potro wasn't particularly sharp either. He had just one more winner and two fewer errors. If Federer had found a way to pull out one of the two tiebreaks, we'd be celebrating his ability to win even when struggling mightily to land a serve.
After his collapse against Nadal in Australia, there were hard questions about Federer's mentality. After this one, that's not the case. He had a bad day, as most humans are known to do from time to time.
Federer's own synopsis of the fifth set treats it just like that: "I thought he served twice, held twice; I got broken; then he got the 3-0 lead. Pretty obvious."
As does his synopsis of failing to win a sixth straight U.S. Open title: "Five was great. Four was great, too. Six would have been a dream, too. Can't have them all."
You can sense the irritation in those words. This loss isn't going to haunt him. Del Potro isn't in his head. It's a far cry from his "overwhelming" feeling after the loss to Nadal. He'll return to Melbourne this coming January as determined as ever to erase the memory of Monday's loss.
A supposedly emotionally damaged Federer went on to win the French Open and Wimbledon this year. Just imagine what an angered, focused, motivated Federer might be capable of now.
Zack Pierce is a senior editor for FOXSports.com.