Federer picks perfect time for statement win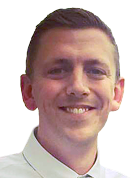 With few original words left to do justice to his growing résumé of wins, Roger Federer turned to a baseball metaphor to describe his latest triumph.
"In the end it was a perfect game for me," Federer said after Sunday's win over arch-nemesis Rafael Nadal in the Madrid Open final.
Only 17 pitchers in Major League Baseball history have retired every batter to come to the plate in an individual game, so Federer's choice of words — whether he intended it or not — calls to mind a very rare feat. But for him, it's not rare. The terms "Federer" and "perfect" enjoyed a five-year run as a more popular pairing than "salt" and "pepper."
That comparison, though, hasn't been used very much in the past year. Federer's loss to Nadal at Wimbledon effectively ended his run of perfection, and he hit his undeniable low at this year's Australian Open.
That was the last time Federer and Nadal played a match prior to Sunday. After another gut-wrenching five-set loss, the Swiss legend was reduced to tears. His resolve was shaken. His chances of surpassing Pete Sampras' all-time Grand Slam titles record were, for the first time, in question — no matter how slightly.
Exactly three months later, Federer lost to Novak Djokovic in the semifinals at the Rome Masters — his seventh straight defeat at the hands of the Nadal-Djokovic-Andy Murray triumvirate that is threatening to squash Federer's goals. The man who so comfortably dominated the rankings for so long was a couple bad results away from slipping to the No. 4 spot.
Then came Sunday — an efficient 6-4, 6-4 win over Nadal that seemed to announce Fed's return to "Big Four" status. And with perfect timing, no less, as the year's second Grand Slam starts in less than a week. Nadal, of course, thinks that won't be an issue.
"To me, this tournament has nothing to do with Paris," he said after the match.
In all tangible measures, he's right. He'll still be ranked No. 1 when the first ball is tossed at Roland Garros. Every player will have a clean slate. Should he meet Federer in the final, Nadal won't have to start down two sets to love.
But the tangible measures are not the important ones here. Sunday's win gave Federer something much more valuable than a leg up in statistics — it gave him confidence.
Federer will be 28 in August. Sampras won only two of his 14 Slam titles after that age. Borg was done winning his 11 Slams by age 25. So were McEnroe and Wilander with their seven titles each. Edberg was done by 26. Becker only had one after 23.
So for a guy at the age at which most of the great players stopped winning major championships, this win is particularly huge. He showed he can still beat the No. 1 player on his No. 1 surface, a monumental change from their last meeting on clay, when Federer won only four games total in three sets in last year's French Open final.
Doubters will say that Federer hasn't proved much. Nadal was visibly drained after a four-hour match against Djokovic the day before. Just like Nadal was bound to beat Federer on grass eventually, so was Federer bound to get Nadal on clay. Better now than at Roland Garros.
But there we are again, talking tangible measurements. Those won't matter at all once the French Open rolls around, just like a pitcher's perfect game in July won't matter in October. All that will matter is the memory of a statement win.
"I thought I took all the right decisions today," Federer said. "(You) stay positive and I did. I got the win I needed badly."
This might be the first time that Roger Federer has felt he "needed" a win, and that's a bad omen for the rest of the tour for the French-Wimbledon stretch. The greatest player of the past decade feels like he has something to prove.
Zack Pierce is a senior editor for FOXSports.com. The Associated Press contributed to this report.