Federer beats Soderling to win French title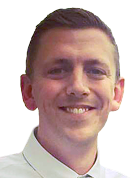 Roger Federer got his record-tying 14th career Grand Slam title and first ever at the French Open by beating Robin Soderling on Sunday. Relive all the action here.
Federer defeats Soderling 6-1, 7-6 (1), 6-4
Third set
Game 1: How will Soderling respond to that tough second-set loss? His serve is broken after he shoots an easy forehand wide. Federer is closing in.
Game 2: Federer is locked in now. An easy hold has him up 2-0. Pete Sampras is about to have company.
Game 3: Soderling comes back with an easy hold, but he'll need to break Federer to get back in this match.
Game 4: At 30-30, Federer sends an easy forehand long, giving Soderling his first break point. Boy, does he need it. But Federer erases it after a short rally and pulls through for the hold. 3-1, Federer.
Game 5: Soderling holds without difficulty, but Federer is perfectly content to trade holds. 3-2, Federer.
Game 6: Federer holds easily. The crowd doesn't even care about the lopsided score. They want to see history.
Game 7: Soderling is hanging tough. Another hold gets him to 3-4 in the set, but time is running out for the Swede.
Game 8: Federer mishits a forehand at 30-15 to give Soderling another little sniff. But he paints the sideline with a forehand on the next point and hits a second serve winner to close out the game. He's one game away.
Game 9: Soderling holds. History is on Federer's racket.
Game 10: A little nervous, Roger? After taking a 30-15 lead, he throws away two points to give Soderling a break chance. He gets it to deuce after a ball flies awkwardly off Soderling's racket. A volley winner give him his first ever championship point at the French Open. Soderling smacks the next return into the net and Federer has done it! A 14-time Grand Slam champion and finally a winner at the French Open.
Second set
Game 1: Federer double faults to start the game … probably a worse thing for Soderling. Federer quickly seizes his focus and reels off four straight points for a 1-0 lead.
Game 2: Soderling finishes off a solid service game with a booming serve that Federer can't handle. It's a long match, and there's still plenty of time for the Swede.
Game 3: Soderling wins the first point — his first sniff of anything on Federer's serve — but can't build off it. Federer sweeps the next four points for a 2-1 lead.
Game 4: A fully clothed streaker, if you will, charges onto the court and approaches Federer. It takes Roland Garros security roughly 30 minutes to intervene. Soderling goes on for an easy hold for 2-2. A bizarre turning point, perhaps?
Game 5: I should know better than to think that little incident would disrupt Federer's focus. He comes back with a hold for a 3-2 lead.
Game 6: After a big serve gives Soderling the first game, a double fault and a missed overhead propel Federer to a 15-30 edge. The Swede bounces back, though, and keeps us on serve at 3-3.
Game 7: Federer's drop shot has been working all tournament, and he uses it well again here, holding easily for a 4-3 lead.
Game 8: Rain is threatening to join the on-court heckler on the list of interruptions to this match. Federer nabs a 15-30 lead, then pushes an excellent pass opportunity into the net. Soderling wins the next two points to level the set at 4.
Game 9: Federer is doing well with the growing distractions. He keeps Soderling at bay again on his serve, holding without trouble for a 5-4 lead.
Game 10: Soderling's been playing much better since the heckler's escapades and suddenly he's very much in this match. He plays by far his best game to hold at love and once again level the set.
Game 11: Not to be outdone, Federer responds with a quick hold. He leads 6-5 as we go down to the wire in the second set.
Game 12: Soderling is hitting some booming forehands that are sending Federer flailing into the corners of the court. He takes a 40-15 lead but Federer fights back. A beautiful up-the-line passing shot brings us to deuce. Soderling still holds and sends us to a tiebreak.
Tiebreak: Federer starts with an ace down the middle for a 1-0 lead. Soderling follows with an ace of his own out wide. Federer wins the next point after a long rally and pumps his fist — he's starting to taste it. An ace from Federer gives him a 4-1 lead. He's stepping up when it counts. Another textbook drop shot gives Federer five set points. He only needs one. An ace gives him the second set. He's as close as he's ever been to the French Open title.
First set
Game 1: Soderling starts with the serve and sprays a backhand way wide on the first point after a long rally. Both players look tight to start the match. After a flurry of errors, Federer has a break point. A double fault hands the game to Federer.
Game 2: Federer's serve looks sharp early. A nifty drop shot gives him a hold at love. Soderling is already looking a little ragged.
Game 3: Federer's in the zone early. A Soderling error and another great drop shot give hime a 0-30 lead. Soderling finally connects on a first serve to win the next point, but he follows it up with a shot into the tape to give Federer two break points. Soderling saves the first, then Federer mishits a ball that still catches a line. A 3-0 lead to the man chasing history.
Game 4: It looks like a different Robin Soderling than the man who dispatched Rafael Nadal. The errors mount as Federer easily holds for a 4-0 lead. This could be over quickly.
Game 5: Soderling's serve may be slowly rounding into shape, but he still can't finish points. He's still without a winner, but he fights his way to a hold to get on the board. 4-1, Federer.
Game 6: Another hold at love for Federer. One point dropped on his serve so far. Federer leads 5-1.
Game 7: The combination of a shaky Soderling and a ferocious Federer has made this a quick set. Federer earns two break points. A big Soderling serve saves the first, but Federer rips a backhand pass to win the first.
Zack Pierce is a senior editor for FOXSports.com.