Eugenie Bouchard: predicting her upcoming 2017 WTA season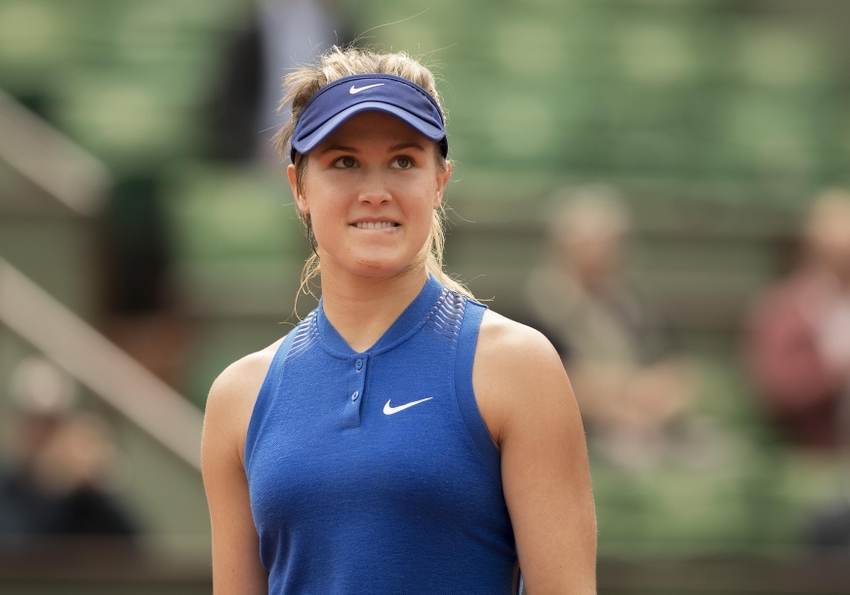 Eugenie Bouchard is a fan favorite in the tennis world. She reached a career high ranking of number 5 in 2014. The young Canadian tennis star must surround herself with a strong team in order to make a run next season.
Eugenie Bouchard has the potential to make a strong run in 2017.
The young Canadian tennis star is followed by millions of fans on her social media accounts. They, along with the entire tennis world, know that she has what it takes to be a top player on the WTA Tour.
2014 was a career best year for Bouchard. She reached the semi-finals in both the Australian and French Opens, the finals at Wimbledon, and rounded off the major tournaments circuit with a 4th round appearance at the US Open.
Bouchard made it to a world number 5 ranking in 2014. Currently, she sits at number 46.
Since 2014, Bouchard has experienced coaching changes. That appears to be happening again before the start of 2017. Having a strong support system before the next WTA Tour season gets into full swing will be crucial for the 22-year-old.
Bouchard is entertaining both on and off the court. For Halloween 2016, she dressed as reality TV star Kim Kardashian. See Bouchard's Instagram photos from Halloween on her account here. It is clear, however, that the Canadian tennis star is working hard to stay in shape while also having some fun in the offseason.
Despite a 212-136 WTA singles career record, Bouchard holds just 1 WTA singles title. Look for that to change in 2017.
She has proven that she belongs in major tournaments. Her play throughout 2014 and 2015 showed that she has what it takes to advance deep into a tournament filled with the best players in women's tennis.
Already regarded as among the top tennis players to ever come out of Canada, Bouchard will step up her game for the 2017 WTA Tour. Women's tennis is experiencing a surge of young talent. The 2016 WTA Finals saw numerous debut appearances for rising stars in the sport.
Eugenie Bouchard proved early in her career that she can matchup with the best in tennis. She is young enough and has the talent to advance yet again into the top rankings.
Want your voice heard? Join the Lob and Smash team!
Check back for updates and tennis news from Lob and Smash.
This article originally appeared on