Dominika Cibulkova: looking beyond WTA Finals title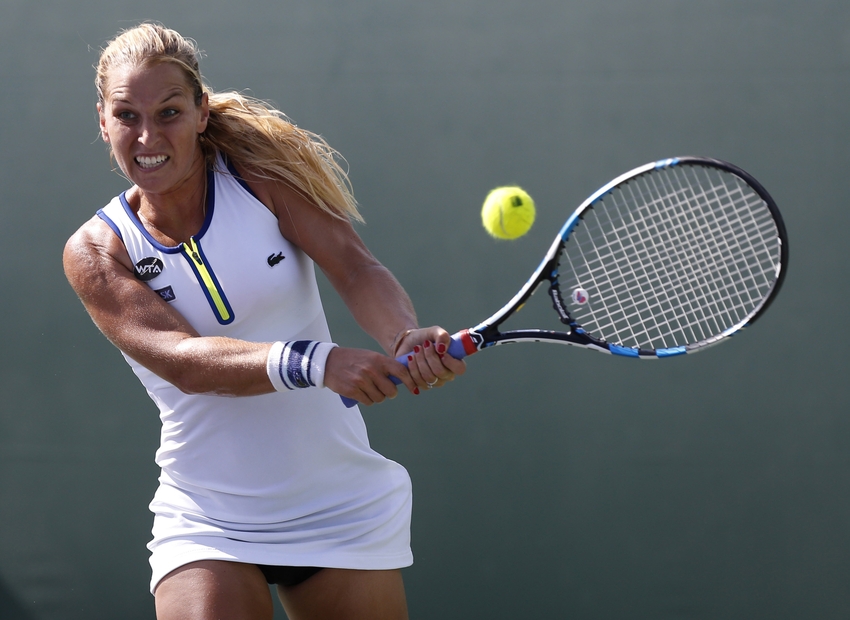 Dominika Cibulkova is sitting on top of the tennis world. The 27-year-old Slovak women's tennis star is now among the best in women's tennis.
Dominika Cibulkova is now a force in women's tennis. Reaching her highest career ranking to date, she sits at number 5 on the WTA rankings.
A win at the WTA Finals in Singapore over the clear favorite, Angelique Kerber, thrust Cibulkova into the spotlight. She moves into the 2017 season with a well-deserved confidence.
Making her debut at the WTA Finals this 2016 season, Cibulkova upset the German superstar, Kerber, 6-3, 6-4 ,to win the title. She did so after losing her early round robin match to Kerber.
The young Slovak tennis star made the most of her time in Singapore to cap off one of the best years in her young career. Now, she looks forward to next season,
Cibulkova claimed 4 of her career 8 career WTA titles in 2016. She posted a strong 53-21 record throughout the year and now stands poised to make a splash in the 2017 season.
The longtime favorite in women's tennis, Serena Williams, had to withdraw from the season-ending tournament in Singapore. Williams will undoubtedly be back in early 2017 and is planning to be at the top of her game. The 27-year-old Cibulkova will now have to contend with the likes of Williams, Kerber, and others such as Simona Halep. She has, however, proven that she deserves to be on the court with all the best in women's tennis.
For now, Cibulkova is enjoying herself. She may take time to relish in her victory at the WTA Finals, but she will of course be ready for the early tournaments in 2017. Largely dismissed by those picking winners at the WTA Finals, Cibulkova shocked the sporting world with her upset over the number 1 ranked player in women's tennis.
Next season will prove to be a year where the young Slovak tennis player can continue to make a name for herself and prove that she belongs among the best in women's tennis.
Want your voice heard? Join the Lob and Smash team!
Check back for updates and tennis news from Lob and Smash.
This article originally appeared on