Dominic Thiem outguns Gael Monfils, earns point in London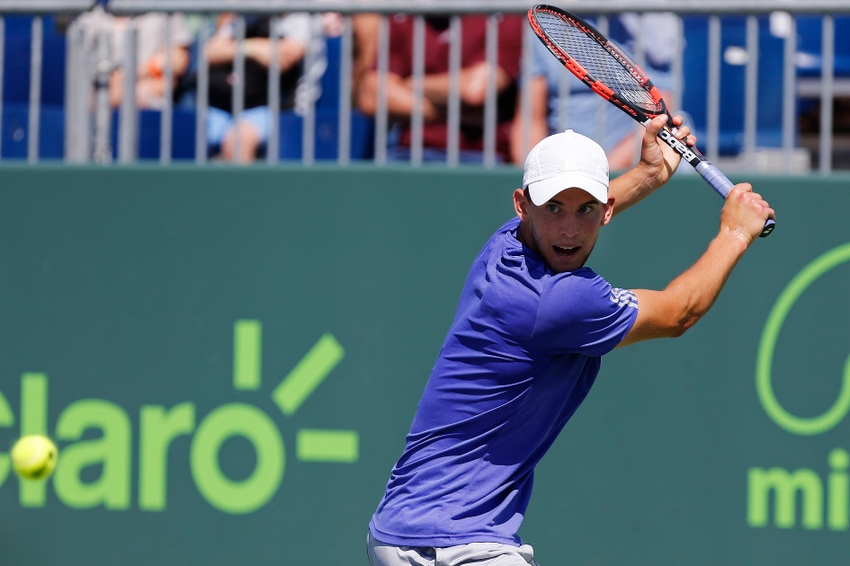 Dominic Thiem has earned his first win at the Barclays World Tour Finals. Thiem beat Gael Monfils on Tuesday to keep his hopes of reaching the semi-final stage alive.
Dominic Thiem defeated Gael Monfils in a three-set battle at the World Tour Finals in London 6-3 1-6 6-4. The clash lasted one hour and 29 minutes.
Thiem and Monfils are two of three debut players at the World Tour Finals this year.
Thiem broke Monfils' serve in the sixth game of the first set and routinely held on to close out the opener. Monfils stormed back in the second set as he lost just one game on his way to forcing a decider.
The French Monfils seemed to have an edge over Thiem at the beginning of the third set. Yet, Monfils failed to capitalize early on and break Thiem's serve. Monfils saved three break points in the eight game of the set to make the result even 4-4. Thiem then managed to hold to love on his service to make it 5-4 in his favor. Three double faults served by Monfils in the following game gave Thiem a match point, which he successfully converted.
Both players needed a win after falling to 0-1 on Sunday in the Ivan Lendl Group. The Austrian tennis player Thiem had more luck in an attempt to improve to 1-1 in the group.
Novak Djokovic and Milos Raonic are the remaining two players in the group. Both are standing at 1-0 after beating Thiem and Monfils respectively on the opening day. Djokovic and Raonic will square off in the evening session as they look to remain unbeaten in London.
The 30-year-old Monfils seems to be the likeliest player in the group to end his campaign in the Round Robin stage. It doesn't get any easier for Monfils as he's set to face Djokovic in the final round on Thursday.
Thiem will be looking to make his record go 2-1 up against Raonic on Thursday.
The ATP World Tour Finals at the 02 Arena in London is shaping up to be an exciting tournament. Check back for updates from Lob and Smash.
This article originally appeared on