Del Potro shocks Federer in 5 for U.S. Open title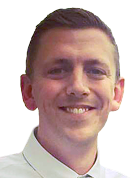 Roger Federer and Juan Martin del Potro battled for the U.S. Open title, with the Argentine winning a memorable five-set thriller for his first career Grand Slam title. Recap all the action here with our blog.
Del Potro defeats Federer 3-6, 7-6 (5), 4-6, 7-6 (4), 6-2
Fifth set
Game 8: Another Federer mishit to start the game, more missed first serves, a forehand into the tape. It's 0-30, del Potro. Federer gets the next point but then badly errs on a backhand, giving del Potro two championship points. Federer saves the first, then the second. On the second deuce, Federer double faults to give del Potro another championship point. And he gets it! Federer misses on a backhand and Juan Martin del Potro has pulled the tournament's biggest stunner!
Game 7: Federer just can't find the court with any shot right now. A hold at love, and the defending champion is on the ropes.
Game 6: Another double fault from Federer to open the game. Again, he bounces back to secure the hold. Time is running out for the five-time defending champion.
Game 5: Federer keeps giving himself opportunities but he just can't bust through. Del Potro holds yet again. He's two games from the major upset.
Game 4: What a horrendous time for Federer's serve to leave him. He's been fighting against it all day. He holds here, but he's going to need to break to get back in it.
Game 3: We should know one thing about this set: Federer won't quit. He fights his way to a break point here but del Potro scrambles out and holds.
Game 2: Is Federer feeling the nerves? Some loose forehands give del Potro two break points. Federer saves one before del Potro scorches a passing shot to the far side for an early break. This is getting dicey for Federer!
Game 1: A quick hold for del Potro. If he's feeling the nerves, he's not showing it.
Fourth set
Tiebreak: Federer double faults to start the breaker. Then more patented del Potro hitting gives him a 3-0 lead. They trade serve points on the next three and change ends at 4-2. Someone from the crowd calls "Out!" on a del Potro, which sparks up a controversy. Federer stopped playing the point after punching the ball back. He then complained and won a challenge, which irritated del Potro due to the long delay. The end ruling: del Potro gets his first serve back. On the ensuing point, Federer shoots a backhand long for a 5-2 lead. Federer wins two on his serve to make it 5-4. On the next rally, Federer misses with a forehand and del Potro gets two set points. Another forehand misses. We've got our first five-set U.S. Open since 1999, folks.
Game 12: Some big serving sends us to a tiebreak as del Potro holds at love. Federer could be on the verge of the title.
Game 11: Del Potro's playing some nice points on Federer's serve, but only after getting into a big rut first. Federer jumps out 40-0, then del Potro gets the next three to force deuce. He crushes a Federer return to earn himself a break point. Federer saves that and another before securing the hold.
Game 10: Del Potro rares back for a couple huge serves to give himself a point for 5-5. He caps a rally with a big-time winner up the line for the hold.
Game 9: Just like last set, a quick turnaround takes a lead from del Potro and gives it to Federer. The world No. 1 holds to put himself one game from a sixth straight U.S. Open title.
Game 8: Federer ramps up the pressure on del Potro and gets a break point. A long rally ends with del Potro shorting a forehand. We're back on serve.
Game 7: Federer appears to have an easy hold before del Potro challenges a serve on the final point, wins the challenge, then wins the point to make it 40-30. Federer buckles down and finishes the game on the next point.
Game 6: A fantastic rally ends with del Potro flicking a forehand winner up the line, just inside the back corner, then high-fiving some lucky fans in the first row. This crowd may soon be fiercely on his side. A quick hold puts del Potro up 4-2.
Game 5: Del Potro is showing some great mental toughness. He hits a great forehand winner up the line, then coaxes a couple Federer miscues for three break points. A Federer forehand flies wide and the Argentine scores a break at love. Now, can he consolidate with a hold?
Game 4: A key point at 30-15 goes Federer's way. A del Potro forehand sailed just long (though TV reviews showed it barely clipped the line). Federer gets another break point. Del Potro then wins three straight for another huge hold.
Game 3: Del Potro sure is letting that forehand loose now. Federer, though, is still able to hold easily.
Game 2: The crowd senses del Potro's losing his mojo and he gives Federer two break chances on his first service game of the set. Two solidly played points get del Potro to deuce. Federer shoots a forehand wide and then del Potro blasts a cross-court forehand to get a crucial save.
Game 1: Here's the ultimate test for del Potro. You just went from a break up to losing the set in the blink of an eye and now you're faced with the unenviable task of needing to win two straight sets to beat Roger Federer in a major final. He comes out swinging, winning a point on a nice cross-court forehand to get it to 30-30. Federer wins the next two points for the hold.
Third set
Game 10: Del Potro ended up challenging the last point of the previous game after a long delay, which ticked off Federer considerably. He cursed at chair umpire Jake Garner. It also seems to have fired him up. He grabs a 0-30 edge, two points from the set. Del Potro gets back to 30-30 but then double faults twice to hand the set to Federer on a plate.
Game 9: Federer starts with an ace-service winner sequence before Del Potro fights back into the game with some huge hitting. Two big forehands give him a break point at 30-40. The Swiss sensation digs out again and holds.
Game 8: Federer curls a backhand winner on a sharp angle to give himself a 0-30 advantage, his first shot in awhile that's made us ooh and ahh. Del Potro rockets a forehand long and suddenly Federer can bounce right back. Del Potro saves two before Federer swipes the next point to level the set.
Game 7: 30-30 to start the game. Federer sprays a forehand wide to give del Potro a break point. Federer fires another forehand wide and del Potro leads the match for the first time.
Game 6: The Argentine has really kicked it in gear on his serve. A hold at love. No one's getting any chances so far in this set.
Game 5: Del Potro gets a quick look at 0-15, but Federer powers back for the hold. Still on serve.
Game 4: Federer gets himself into some rallies but del Potro wins the points and holds.
Game 3: A beautiful running backhand pass up the line give del Potro a break point early in the third. He tries to get cute with a forehand and misses it just wide. Federer shakes it off and holds to stay on serve.
Game 2: A quick hold for del Potro. They're both settling into the match.
Game 1: The danger of taking a set off Federer is always that you'll awaken the beast. And maybe that's what's about to happen. Federer fires a pair of aces to give himself a 40-0 lead and holds at love.
Second set
Tiebreak: Del Potro hits a crazy defensive shot from one corner to the other to win the first point. They stay on serve over the next five points and change ends at 3-3. A mishit from Federer gives del Potro a mini-break at 4-3. Del Potro smacks a winner, then a great first serve followed by a backhand winner to give himself three set points. He misses a backpedaling overhead to blow the first one. His up-the-line return floats wide on the next. Del Potro's got one left, and it's on his serve. Off Federer's return, an inside-out forehand lands just inside the line and del Potro takes the set. Don't go anywhere!
Game 12: Federer won't be able to skate by with these bad first serves much longer. He double faults to open the game, then falls behind 15-30. But then an ace, a second serve winner and an error from del Potro bring us to a tiebreak.
Game 11: For so many reasons, that break was just what del Potro needed. He's back into this match mentally, pumping his fist and ripping his way to an easy hold. He has the lead in a set for the first time.
Game 10: Boy, would del Potro like the first 18 games of this match back. At 30-30, del Potro rips a forehand up the line that is called out. The review shows that it just caught the line. On the next point, he curls another beautiful forehand up the line that catches paint again. Break to del Potro. Forget what I said about spotting two sets …
Game 9: An easy hold at love for del Potro. The level of play is evening out between the players, but you just can't spot Federer two sets before you start playing well. Not a good formula for success.
Game 8: Del Potro is getting himself into rallies on Federer's serve, but he just can't win the big points. Federer fights through three deuces for a hold, putting him one game from the set.
Game 7: A pretty solid service game for del Potro. With Federer struggling to land his serve in the box, del Potro is by no means out of this. But time is growing thin in this set.
Game 6: That dangerous forehand just isn't there for del Potro today. Federer holds with ease.
Game 5: Del Potro appears to be on his way to a quick hold before Federer reels off a string of points to get another break point. Del Potro saves it and another to keep himself kicking in the set.
Game 4: The crowd roars when del Potro wins a long rally to take the first point. They desperately want him to get back in this. A pair of Federer errors give del Potro his first two break point chances of the match. Once again, Federer responds with his back in a corner and gets back to deuce. He then hits what appears to be an ace, but del Potro was distracted by something that blew on to the court. The chair umpire says to replay the point, and del Potro wins it. He can't capitalize on the break chance. Federer goes on to hold.
Game 3: A subdued hold from del Potro ends when he smashes away a shot Federer had to play behind the back. Between that and the through-the-legs winner yesterday against Novak Djokovic, Federer's turning this into quite a showcase.
Game 2: The crowd's not even applauding some of Federer's winners at this point. The only point he loses in the game is his own doing — a double fault. He's threatening to run away with this thing.
Game 1: Del Potro is in real danger of a total collapse. He double faults to hand Federer a 0-40 edge, then double faults again two points later. Early second-set break to Federer.
First set
Game 9: The blown opportunity doesn't bother Federer. He holds easily and wins the set on an ace.
Game 8: Big mental check time for del Potro. Federer gets a triple set point after a pair of mishits from del Potro and a nice drop shot. Del Potro digs in, though, and wins the next five points to stay in the set, finishing with an ace out wide.
Game 7: The 20-year-old follows that with some nice hitting to get a 0-30 edge as Federer's serve starts to escape him. Federer — as he often does — finds a way out of the hole.
Game 6: Del Potro double faults at 30-30 to give Federer another break chance, then wins an extended rally and fires two aces to keep himself from being totally buried in this first set.
Game 5: Federer hits his way out of a potential trouble spot at 30-30. Del Potro has yet to threaten on the Federer serve.
Game 4: The bad news for del Potro: He's down a break. The good news: He can't serve much worse than he did in that first game. He connects on four first serves in this game and Federer can't handle any of them. Quick hold. He needed that.
Game 3: Federer holds without difficulty. Del Potro challenges a line call after a gorgeous Federer forehand to the back corner. It wasn't close. The first-time Slam finalist is a little rattled here in the early going.
Game 2: Federer's able to step in a couple times on del Potro's serve and gets himself a 15-30 edge. At 30-30, Federer attacks a second serve and rips a winner for an early break chance. Del Potro responds with a big serve-forehand combo to save it. Federer gets four more break chances before finally capitalizing on a brilliant running forehand passing shot after a fantastic rally. 2-0 Federer.
Game 1: It's the big-hitting del Potro against the all-around brilliance of Federer. The Argentine is going to need that heavy racket today, but Federer doesn't let him bust it out in the first game. A series of powerful serves and forehands keeps del Potro well behind the baseline as Federer holds easily.