Boris Becker on Novak Djokovic, Andy Murray, and being No. 1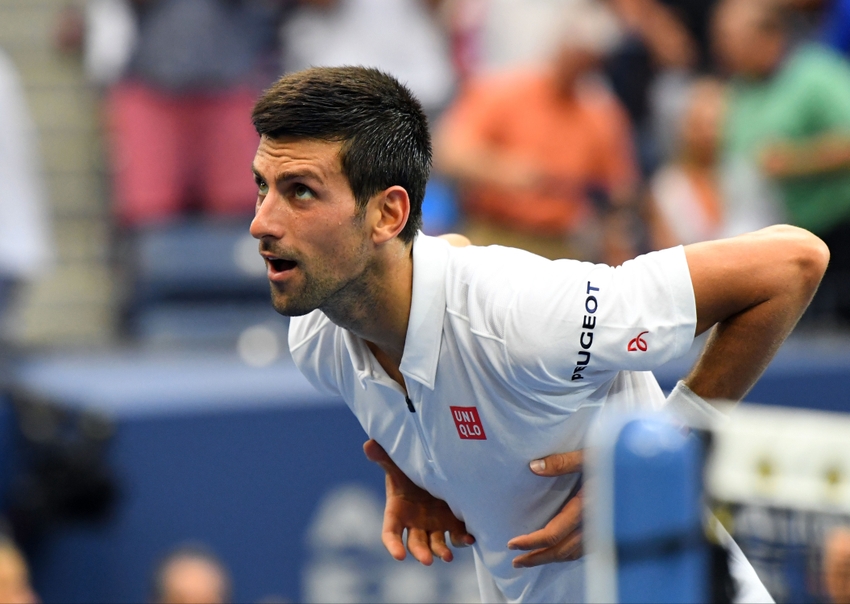 Novak Djokovic has had former world number 1 Boris Becker by his side since 2013. His coaching has helped propel the Serbian into the spotlight and he spoke on what it means to be the best in the world.
Novak Djokovic has recorded 6 of his career Grand Slam titles since Boris Becker took over as his coach. The Serbian also won 14 of his 30 masters 1000 titles in that same time period.
Becker is a former world number 1 himself and he spoke out on his and Djokovic's relationship along with what it takes to be the top ranked player in men's tennis.
Speculation is building as to whether or not Becker will continue as Djokovic's coach in 2017. His recent interview raised suspicion on the matter.
Andy Murray overtook the world number 1 ranking in late 2016.
"I truly enjoyed the last three years, I had a blast. I was in my element and I will continue to be in my element in the future. No regrets, it was an unbelievable ride."
Murray dethroned Djokovic, despite a strong first half of the season by the Serbian. Becker expects Murray to continue on with his new momentum in the early months of 2017, but acknowledged that it's tough to remain on top.
Becker said that it's hard to sustain the top ranking on the ATP World Tour.
"It's a whole new ball game when you've got something to lose, the consequences of being world No1. There are responsibilities and expectations so it becomes more strenuous. But, I think he will be fine until the clay court swing.'
Despite a slump by Djokovic and his team in late 2016, the Serbian still won both the Australian and French Open to start off the Grand Slam circuit. He also made the finals at the US Open, only to lose to Stan Wawrinka in 4 sets.
Djokovic and Murray's 2017 seasons will not be made any easier by the return of both Roger Federer and Rafael Nadal. A question for Djokovic will be whether or not Becker is by his side when he takes on the challenges of 2017.
Though he might be biased, Becker believes that Djokovic and Murray are above the rest of men's tennis. And despite the oddity of his comments about the future of his and Djokovic's relationship, he remained largely optimistic about the Serbian's upcoming play.
"Because he hadn't lost in such a long time, to lose the No. 1 spot and the US Open final hurts and this may be the right signal at the right time, given his age, for him to train harder and be more committed."
Novak Djokovic will continue to be one of the best in the sport of tennis regardless of whether or not Becker is by his side.
The former world number 1 Becker thinks that the Serbian knows what's at stake. A tough second half in 2016 will only motivate Djokovic to rise to the occasion in upcoming major tournaments. Looking forward to the 2017 Australian Open, Djokovic must be considered the favorite to win.
The Serbian tennis superstar has 6 Australian Open titles, including the previous 2. With the added element of being stripped of the top ranking by Murray, Djokovic will have plenty to play for in January. Look for him to advance deep into the major tournament and make a run for his third straight title at the Australian Open.
As for the future of Becker and Djokovic, only time will tell.
The player-coach relationship has served both exceptionally well and it would not surprise the tennis world either way if they split or continued on as is. Djokovic is arguably still in the prime of his career. He has also gained enough experience to know whether or not he could benefit from a perspective other than Becker's. The coming weeks will be interesting as fans and players alike watch what happens with the Djokovic-Becker pairing.
Want your voice heard? Join the Lob and Smash team!
Check back for updates on the men's ATP World Tour, the women's WTA Tour, and other tennis news from Lob and Smash.
This article originally appeared on