Best 2016 Tennis: Milos Raonic on ATP World Tour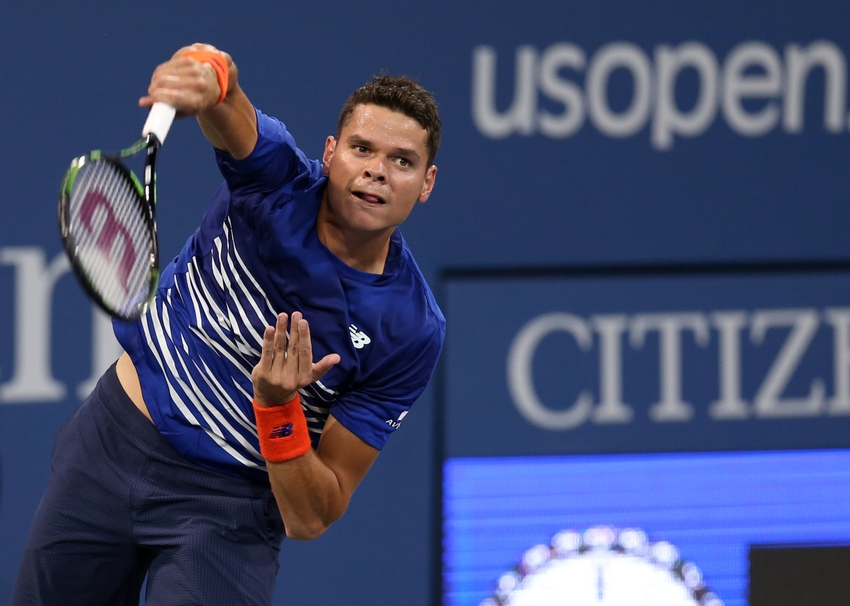 Best 2016 Tennis: Milos Raonic made a statement in 2016 by playing some of the best tennis of his career. The Canadian tennis player surged toward number 3 on the ATP World Tour.
Best 2016 Tennis: Milos Raonic plays the best tennis of his career.
The Canadian tennis star rose in the rankings and appeared in his first ever Grand Slam finals in 2016. He can currently contend with any of the top players in men's tennis.
Raonic kicked off his year by winning his 8th ATP singles career title in Brisbane. The finals victory was over the great Roger Federer in straight sets, 6-4, 6-4.
Soon after Brisbane, Raonic saw himself advancing further than he ever had previously at the Australian Open.
He took down the likes of Stan Wawrinka and French tennis star Gael Monfils 3 sets to 1 to find himself matched with Andy Murray in the semis. Murray would ultimately win the match, but the Canadian played some of his best major tournament tennis in Australia.
Raonic's season would continue to trend positive in Grand Slams.
At the 2016 Wimbledon Championships, Raonic met with Murray once again. This time, however, the two tennis stars faced off in the finals at the major tournament.
A finals match at Wimbledon is the furthest that Raonic has ever advanced in a Grand Slam. The 25-year-old tennis player was beyond excited for the opportunity to compete in such a match. Murray would, however, best him yet again. Despite the loss, Raonic played strong, taking the match's final 2 sets into tie break.
It is only appropriate that Raonic would finish his season with the highest singles ranking of his career – world number 3.
A strong showing at the year end ATP World Tour Finals in London capped off 2016 in fine fashion for the Canadian. In London, he recorded the longest match in ATP World Tour Finals history in his match against Murray.
Look for Milos Raonic to threaten the top players in men's tennis yet again next season. If he can remain healthy, Raonic will be out to add to his career titles list in 2017. Having also come so close to multiple Grand Slam titles in 2016, he will no doubt be a player to watch in the upcoming major tournaments.
Want your voice heard? Join the Lob and Smash team!
Check back for updates and tennis news from Lob and Smash.
This article originally appeared on