ATP World Tour Finals: Milos Raonic strong start in London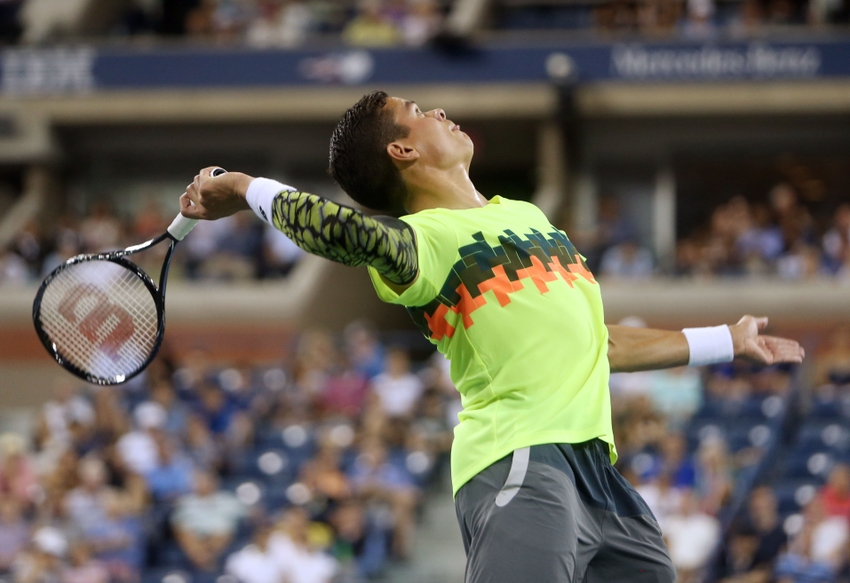 ATP World Tour Finals: with action underway at London's O2 Arena, Canadian tennis player Milos Raonic wins an early round robin match with ease.
ATP World Tour Finals: day 1 in London saw victories for both Milos Raonic and Novak Djokovic. The Canadian tennis star, Raonic, is having a strong 2016 season. His runner-up finish to Andy Murray at Wimbledon showed his ability to go deep into a major tournament.
In London Sunday, Raonic defeated French tennis player Gael Monfils 6-3, 6-4.
2016 is Monfils' debut at the ATP World Tour Finals. The early loss makes his road to victory much more difficult. Raonic, on the other hand, is aiming to make up for his 0-2 performance at the end of the year tournament just two years prior.
The 25-year-old Raonic is posting a 50-15 match record in 2016. That includes a title in Brisbane and his second place finish to Murray at Wimbledon. His showing against the now world number 1 Murray at Wimbledon proved his ability to compete with the best in men's tennis. In London, he has a chance to earn the greatest glory of his career.
The field is competitive in London. With Djokovic winning his early round robin match, it is clear that all contenders are here to play. Djokovic is the defending champion in London and seeking to take back his number 1 ranking from Murray. The British star, Murray, will look to remain in control, carrying the momentum of the previous months toward a win in London.
Raonic will need to make the most of his time at the 02. A straight set victory over Monfils is the start that the young Canadian player was looking for.
Want your voice heard? Join the Lob and Smash team!
The ATP World Tour Finals at the 02 Arena in London is shaping up to be an exciting tournament. The best in men's tennis kicked off the end of year tournament in fine fashion. Check back for updates from Lob and Smash.
This article originally appeared on