Angelique Kerber: world No. 1, best in women's tennis 2016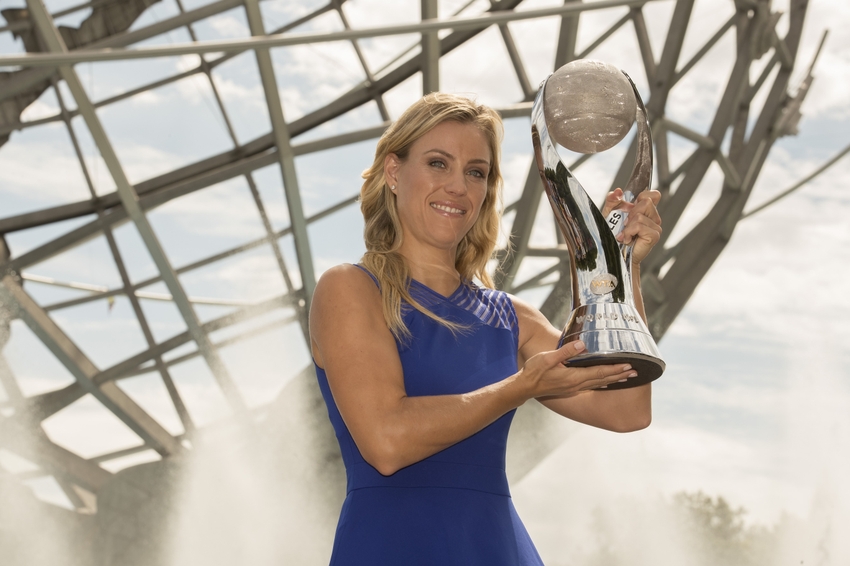 Angelique Kerber fell to Dominika Cibulkova at the WTA Finals in Singapore. The loss, however, does not take away from a fantastic 2016 season for the German women's tennis star.
Angelique Kerber closes out a 2016 season as the clear world number 1. The German women's tennis star tops the WTA Tour Rankings List, beating out American Serena Williams for the top ranking.
After Williams withdrew from the end of year WTA Finals tournament, Kerber became the favorite to win in Singapore. A shocking upset by the 27-year-old Cibulkova interrupted what would have been a picture-perfect ending to Kerber's 2016 season.
Angelique Kerber's 3 titles in 2016 included 2 Grand Slams. Her first was at the Australian Open. Kerber defeated Williams in a tough match 6–4, 3–6, 6–4. Her impressive season went on to include a victory at the 2016 US Open.
In October, Kerber was voted the 2016 WTA Player of the Year. The acknowledgement is a fitting given the 2016 season is the German's best year yet. While she has enjoyed success throughout her career, Kerber was able to capitalize when it mattered most this season.
A 63-18 calendar season match record earned the German tennis player almost $10 million in prize money. Moving into the 2017 season, she will undoubtedly be a favorite in every tournament that she participates in. Kerber will have Williams on her heels when the American returns from injury. But, the momentum from 2016 will carry over and the German will be the player to beat.
Angelique Kerber's 2016 season is one of consistency and reliability on the court. Her overall game came together to reveal her to be one of the greats in women's tennis. The future is bright for the German tennis player. Look for her to add to her career titles next season.
Check back for updates on the WTA Tour, the men's ATP World Tour, and other tennis news from Lob and Smash.
This article originally appeared on