Andy Murray: poised to advance and win ATP World Tour Finals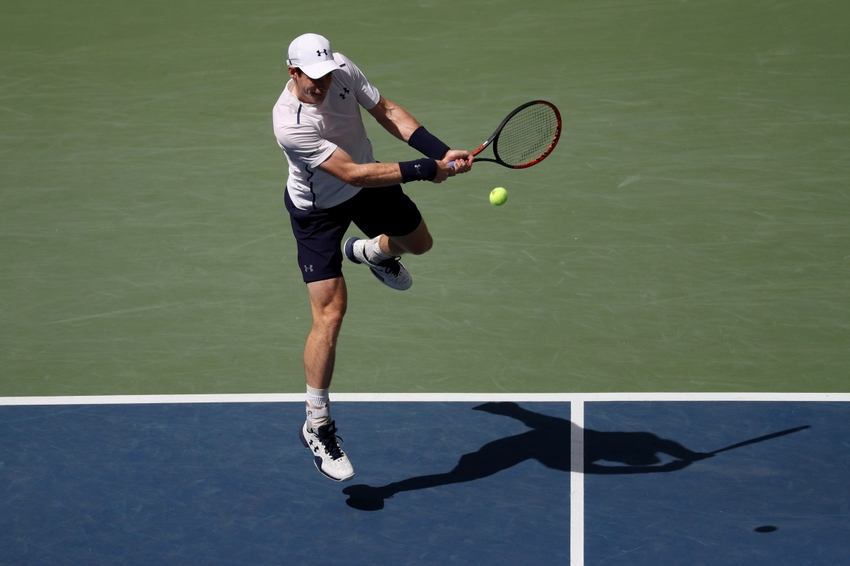 Andy Murray is amidst the best stretch of his career. His ability to battle back and defeat Kei Nishikori proves he is set to take on anyone in London.
Andy Murray and Kei Nishikori set the ATP World Tour Finals record for the longest match at 3 hours and 20 minutes. The match forced Murray to prove that he is worthy of the top ranking in men's tennis.
In the middle of the best stretch of his career, Murray hit a wall against Nishikori in their first set Wednesday. Dropping the set, 6-7 (9-11), the British tennis player had to then dig deep. Battling back to win the next 2 sets, 6-4 6-4, the ATP's top player asserted himself on the court.
Novak Djokovic must keep an eye out for the surging Murray. While Djokovic has also shown his ability to fight through tough matches, Murray has the momentum right now.
Djokovic is the defending champion at the season-ending tournament in London and has won 4 consecutive ATP World Tour Finals at the 02 Arena. He is also playing to earn his sixth victory at the tournament.
A win at Wimbledon and a gold medal at the Olympics in Rio are just 2 examples of Murray's career year this 2016 season. The 29-year-old tennis player did not plan to take the top ranking in men's tennis until the 2017 season. Now, he stands in London with the number 1 ranking, 2 early round victories, and he is guaranteed to advance through his group. Murray is at the top of his game and is the clear favorite to win in London.
The Barclays ATP World Tour Finals in London reflects Murray's 2016 year thus far. A win at the 02 would be a fitting ending for Murray's season. While he easily advanced past Marin Cilic 6-3, 6-2, Nishikori made him work for it. The Scot took the ups and downs of his match against the Japanese tennis star with poise and came out on top.
Want your voice heard? Join the Lob and Smash team!
The ATP World Tour Finals at the 02 Arena in London is shaping up to be an exciting tournament. Check back for updates from Lob and Smash.
This article originally appeared on