Andy Murray: Most Successful Season in Men's Tennis 2016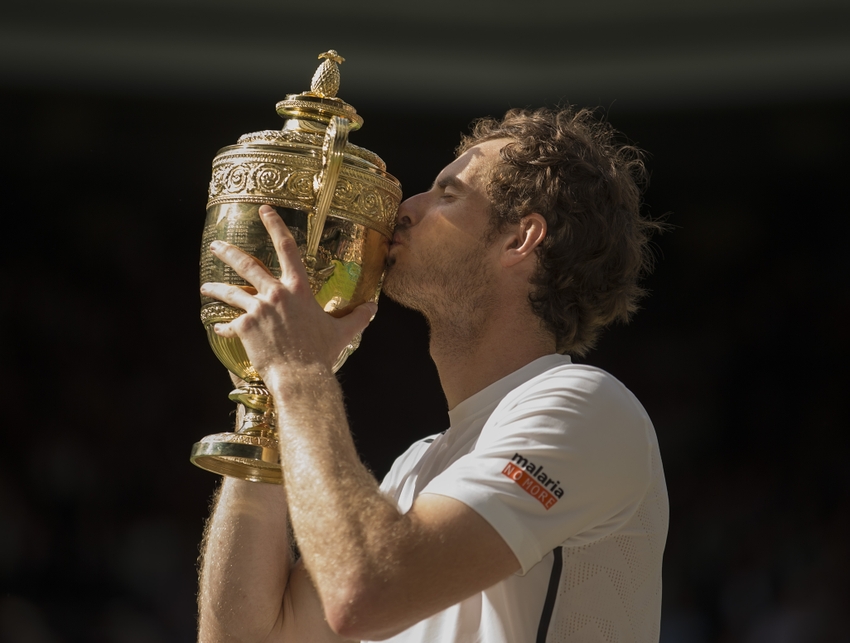 Andy Murray is having the most successful season of his career. With the ATP World Tour Finals approaching, Murray must be considered the best in men's tennis for 2016.
Andy Murray has already won 6 tour titles in 2016 including a Grand Slam win at Wimbledon. He is second on the year only to world number 1 Novak Djokovic who has 7 titles. Murray has a chance to pass the world number 1 in terms of wins before the ATP World Finals and has the opportunity to take the number 1 ranking from Djokovic before 2017. The highest that Murray has ever risen in the rankings is his current number 2 position. 2016 is the year of Murray.
Andy Murray is chasing his first world no. 1 ranking.
Despite two major wins for Djokovic in 2016 at both the Australian and French Open, Murray has the upper hand. The Scottish tennis star became just the second British male to win multiple Wimbledon singles titles since 1935. Murray defeated Milos Raonic 6–4, 7–6 (7-3), 7–6 (7-2) to win Wimbledon 2016. He then carried that momentum right into the 2016 Olympic Games in Rio.
Murray is the first male to successfully defend a singles Olympic Gold Medal. On his path to gold, he defeated the likes of Juan Monaco, Fabio Fognini, and Juan Martin del Potro among others.
While Djokovic has had an exceptional season himself, his play has faded in recent weeks. Most notably, the Serbian fell to Roberto Bautista Agut in the Shanghai semis. Murray went on to win the Shanghai finals in straight sets.
Men's tennis stars Rafael Nadal and Roger Federer have been absent for large portions of the 2016 season due to injury. It should be noted though that of Murray's 9 losses on the year, 4 were delivered from either Nadal or Djokovic. The best on the ATP Tour are finding a way to meet one another in key tournaments.
The absence of Federer and now most likely Nadal until early 2017, along with Djokovic's hesitance to play all of the remaining tournaments, leaves the door wide open for Murray. He has a chance to top off his best season yet with a number 1 ranking. Murray can carry that momentum right into the 2017 season.
Want your voice heard? Join the Lob and Smash team!
After winning the Shanghai Rolex Masters, Murray is on pace to pass Djokovic for the ATP world number 1 ranking. His original intention was to make a play for the position in early 2017, but he can make a run at the spot by the end of 2016.
This article originally appeared on