Andy Murray: 6-3 6-4 ATP Finals win over Novak Djokovic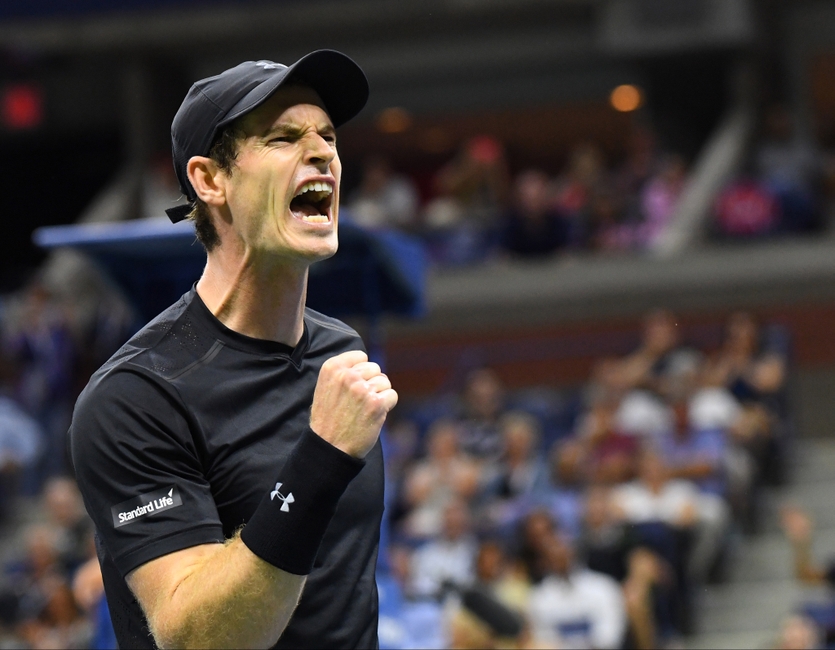 Andy Murray finishes a 2016 career season on top of the world. He defeats Serbian tennis superstar Novak Djokovic to earn a title at the Barclays ATP World Tour Finals.
Andy Murray made history this weekend at the O2 Arena in London.
The ATP World Tour Finals in London saw Murray face longtime rival and friend, Novak Djokovic. The two top players in men's tennis have a storied history with the Serbian largely dominating their career head-to-head. Murray made moves to change that on Sunday.
The Scot Murray came out with a confidence he had shown all week in London. Jumping out to an early lead, Murray took the first set 6-3. He then saw Djokovic put up a fight in the middle games of the second set. Tennis fans at the O2 were on the edge of their seats as the Serbian battled back to close the gap.
Djokovic's effort was not enough. Despite glimpses of brilliance, Djokovic could not string together enough games in a row to take the momentum away from Murray. The Scot cruised to a straight set victory with a match score of 6-3, 6-4.
The humble Murray congratulated Djokovic on a fantastic 2016 season. The two battled several times throughout 2016 and both earned Grand Slam titles throughout the year. It was only fitting that the season would end with a match between the world number 1 and number 2 in men's tennis. Finishing with the number 1 ranking is something special for Murray. His strong play in the second half of the season catapulted him into a position to dethrone Djokovic. Now, he will enter the next season a force to be reckoned with.
It's very special playing against Novak in a match like this. – Murray
The rivalry between Andy Murray and Novak Djokovic is one of friendship, respect, and intense competition.
Djokovic was the 4-time consecutive champion at the ATP World Tour Finals and was seeking to tie Roger Federer with a 6th title at the season-ending tournament. Murray, however, was seeking to end the year with the top ranking and cap off what has been arguably the best season of his career. The two players put on quite a show throughout not only their match at the O2, but in all of 2016. There will undoubtedly be more historic matches to come between these two players.
Andy Murray takes ATP Finals match 6-3, 6-4.
Want your voice heard? Join the Lob and Smash team!
Check back for updates and tennis news from Lob and Smash.
This article originally appeared on