Predators complete blockbuster trade with Shea Weber-P.K. Subban swap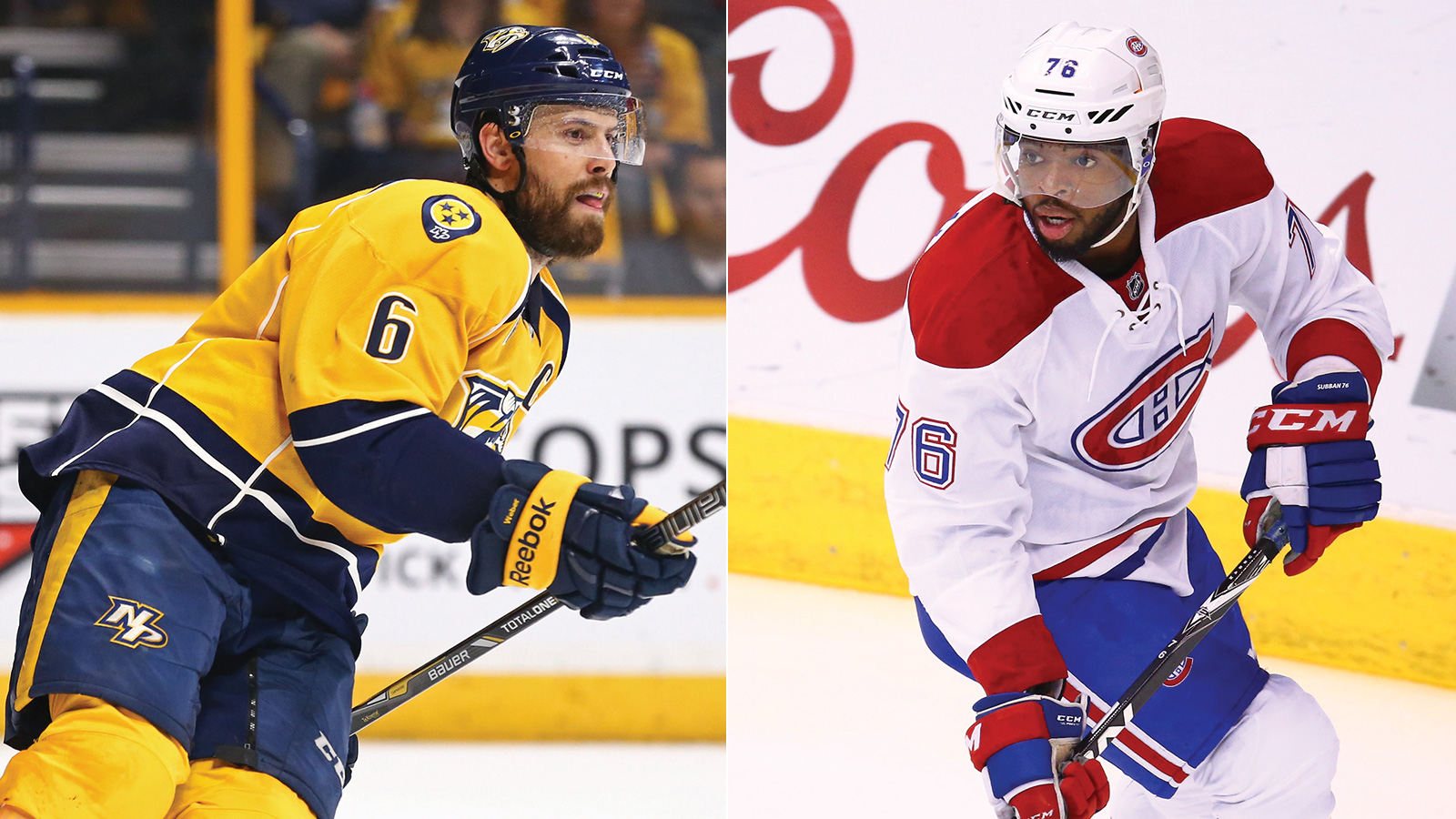 Two of the NHL's top defensemen have been traded in the first blockbuster of the league's offseason. The Nashville Predators sent Shea Weber to the Montreal Canadiens in exchange for P.K. Subban on Wednesday.
Subban, 27, brings more youth to the Predators roster as one of the league's blue-chip defensemen. The former Norris Trophy winner tallied 51 points last season — tied with Weber and two other players for the ninth-best mark among defensemen — and he's signed through the 2022 season at the cost of $9 million. Subban signed the eight-year, $72 million deal with the Canadiens in 2014.
He was a first-team NHL All-Star in 2013 and 2015.
"P.K. Subban is an elite offensive defenseman with tremendous skill and contagious energy that makes the Nashville Predators a better team now and into the future," Predators general manager David Poile said in a statement. "Superstar defensemen of his caliber are a rare commodity, and we are thrilled to add him to the organization."
The 30-year-old Weber is one of the best players in Predators history, leading the franchise in career plus-minus, point shares and power play goals.
Montreal will pick up the remainder of his 14-year, $110 million contract that takes him through 2026, his age-40 season.
FYI that there was NO salary retained in Subban-Weber blockbuster. Straight up contract for contract.

— Pierre LeBrun (@Real_ESPNLeBrun) June 29, 2016
Montreal just acquired the age 31-40 seasons of Weber in exchange for the age 27-31 seasons from Subban.

— Jonathan Willis (@JonathanWillis) June 29, 2016