Donations of Athletic Equipment Support Fitness Needs for Special Olympics Florida Athletes 
Tampa, FL – FOX Sports and WWE are teaming with national nonprofit Good Sports in advance of WWE WrestleMania 37 to donate $37,000 worth of fitness equipment and athletic apparel to Special Olympics Florida. The donation is part of Good Sports' Restore Play initiative to keep kids active and engaged in sports throughout the pandemic.
WWE Superstars Mojo Rawley, Peyton Royce and Kalisto met with Special Olympics athletes on Wednesday, April 7 at Raymond James Stadium to present donated equipment and offer instruction on how to use it to stay active while at home. The collaboration will be featured in tonight's special WrestleMania edition of WWE's FRIDAY NIGHT SMACKDOWN at 8:00 PM ET on FOX.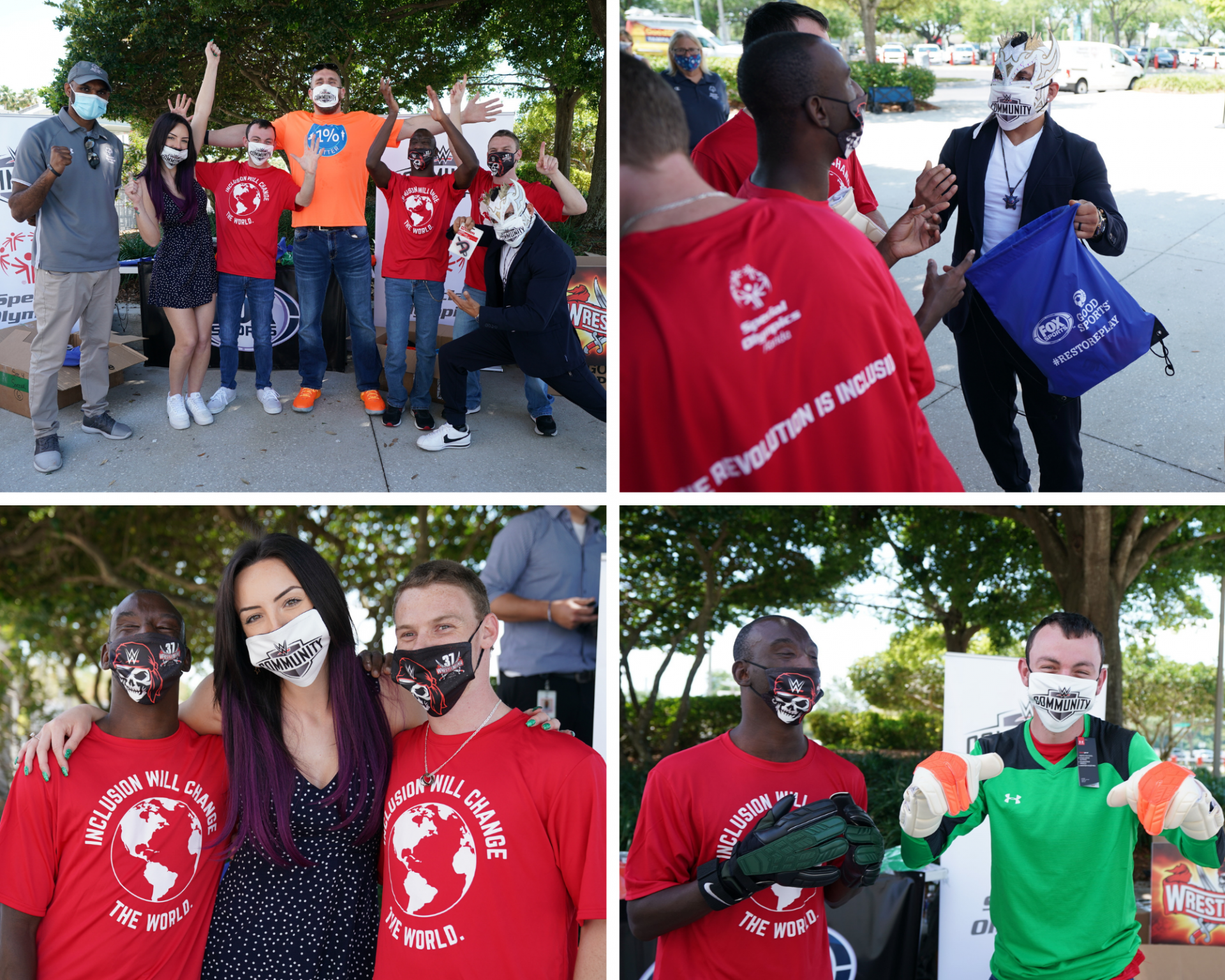 The equipment and apparel support Special Olympics athletes' individual fitness needs, as well as the organization's ability to provide safe and socially distanced in-person programming for their athletes as local chapters reopen throughout the state of Florida.
The donation furthers FOX Sports' commitment to Restore Play and the ability of all youth to access sports while celebrating a historic WrestleMania event with one of WWE's closest community partners.
To help FOX Sports and Good Sports keep kids active and in the game through Restore Play, visit www.goodsports.org.