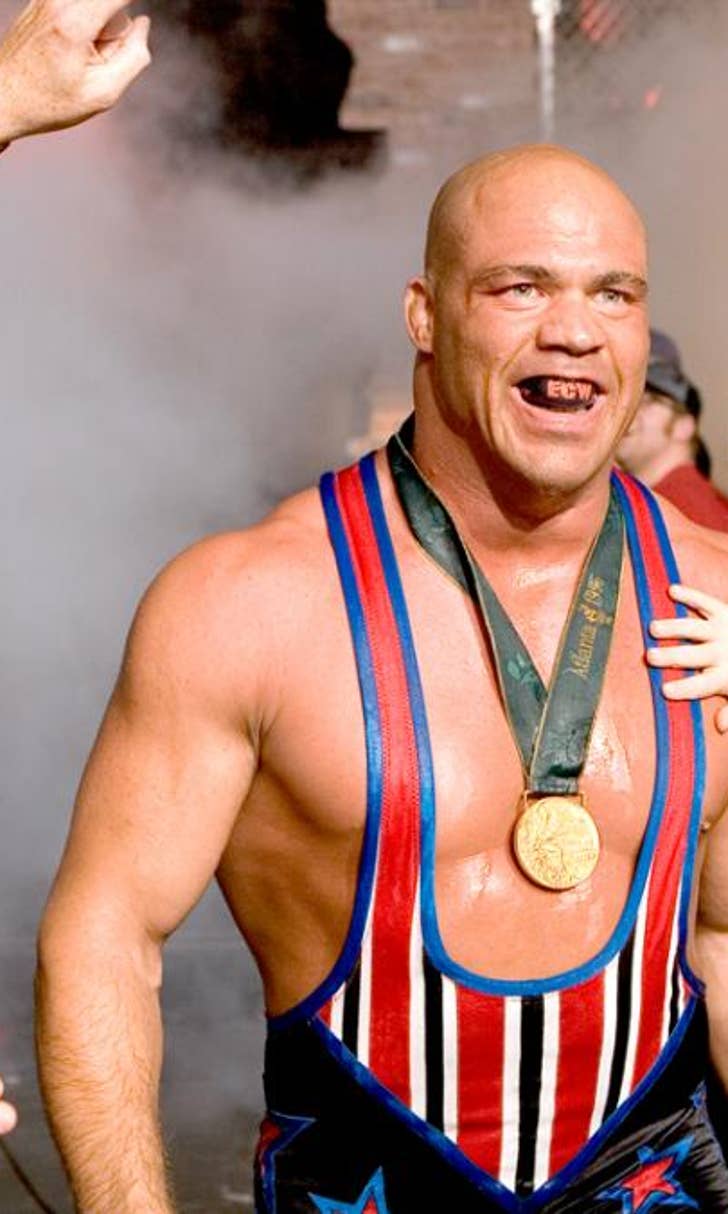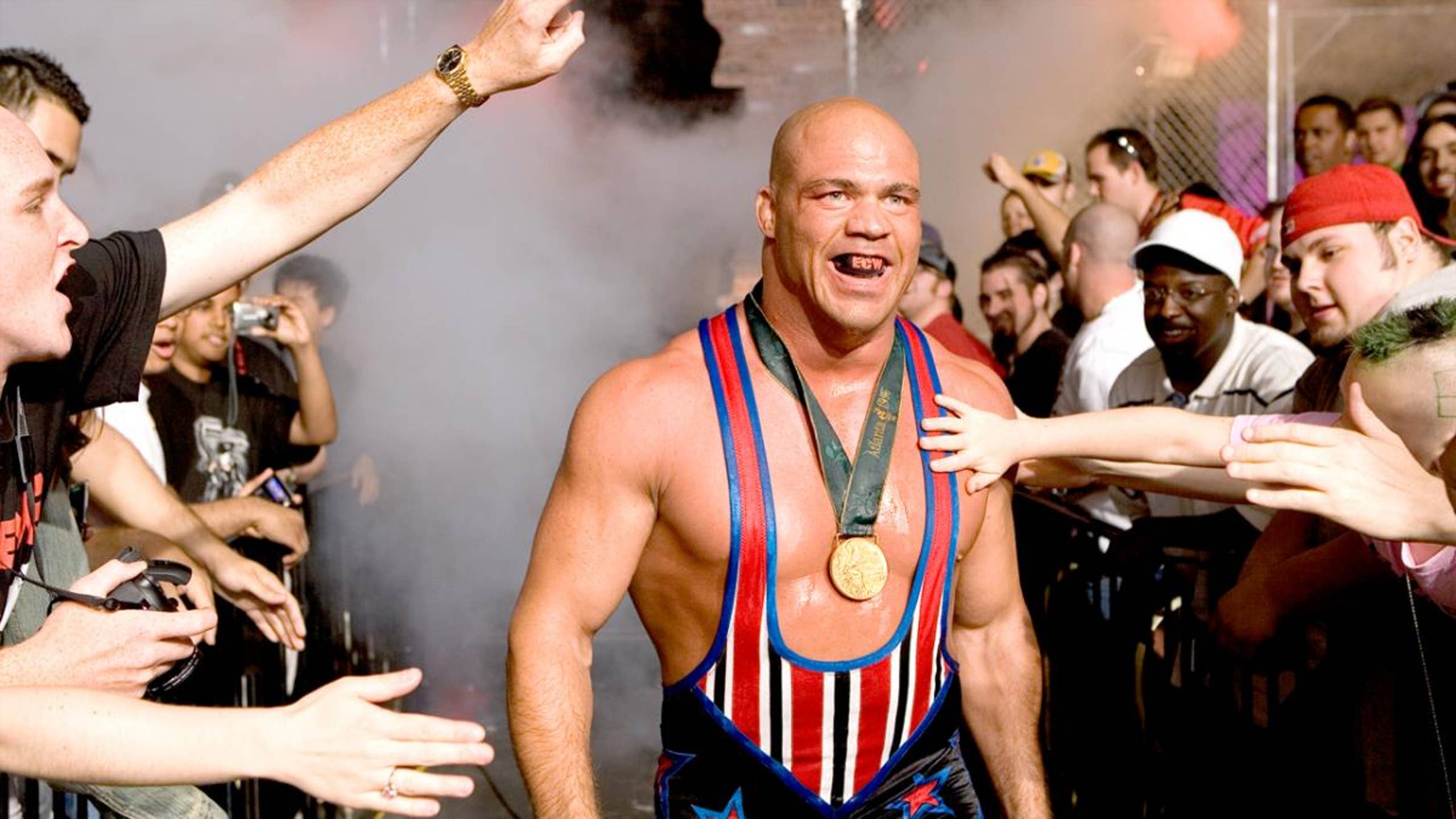 WWE Rumors: Kurt Angle Reportedly Telling Promoters He's Returning
BY Fansided and Rob Wolkenbrod/FanSided via Daily DDT • December 29, 2016
Kurt Angle is apparently telling indie promoters that he'll be returning to WWE in April 2017.
For the past 1-2 years, Kurt Angle's name has popped up for a potential return to WWE. The rumor mill has mostly quieted down on this over the past six months, but he still remains a dream option for fans to see get one last run on programming. This would come 11 years after Angle originally departed WWE for TNA.
However, there may now be a glimmer of hope.
According to the Wrestling Observer Newsletter, the Olympic gold medalist has told indie promoters that he's returning to WWE in April. Plenty of rumors are apparently going around about this, though, and it's noted that this isn't the first time a report like this about Angle has popped up.
There seems to be a chance of Angle returning, if this is true, which seems to hardly be a guarantee. It's worth it to speculate what this could mean if he comes back, though.
Given this report of Angle's return being in April, could that mean he's the next post-WrestleMnaia surprise? That would surely rile up what is usually the hottest crowd of the year. This should be the case for both Raw and SmackDown with the brand split still ongoing. There's a decent chance he would get one of the biggest reactions for a return that we've seen in a long time.
How about Angle returning in time to compete at WrestleMania 33? This could potentially be his last match at the Show of Shows and get set up with one of those "dream match" scenarios. How about something with Kevin Owens? Maybe Roman Reigns?
Kurt Angle returning to the WWE would draw all sorts of headlines around WrestleMania season. It's far from certain to happen, but crazier things have gone down, especially with what we've seen throughout 2016 for the Leader in Sports Entertainment.
More from Daily DDT
This article originally appeared on
---