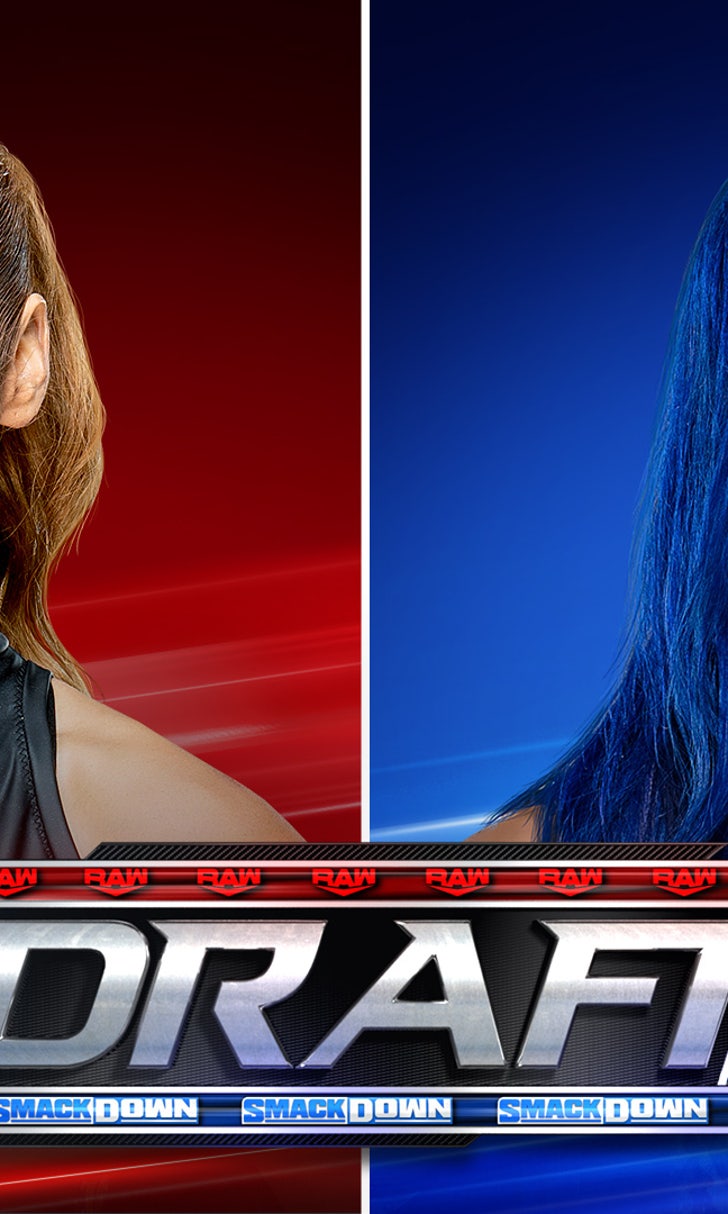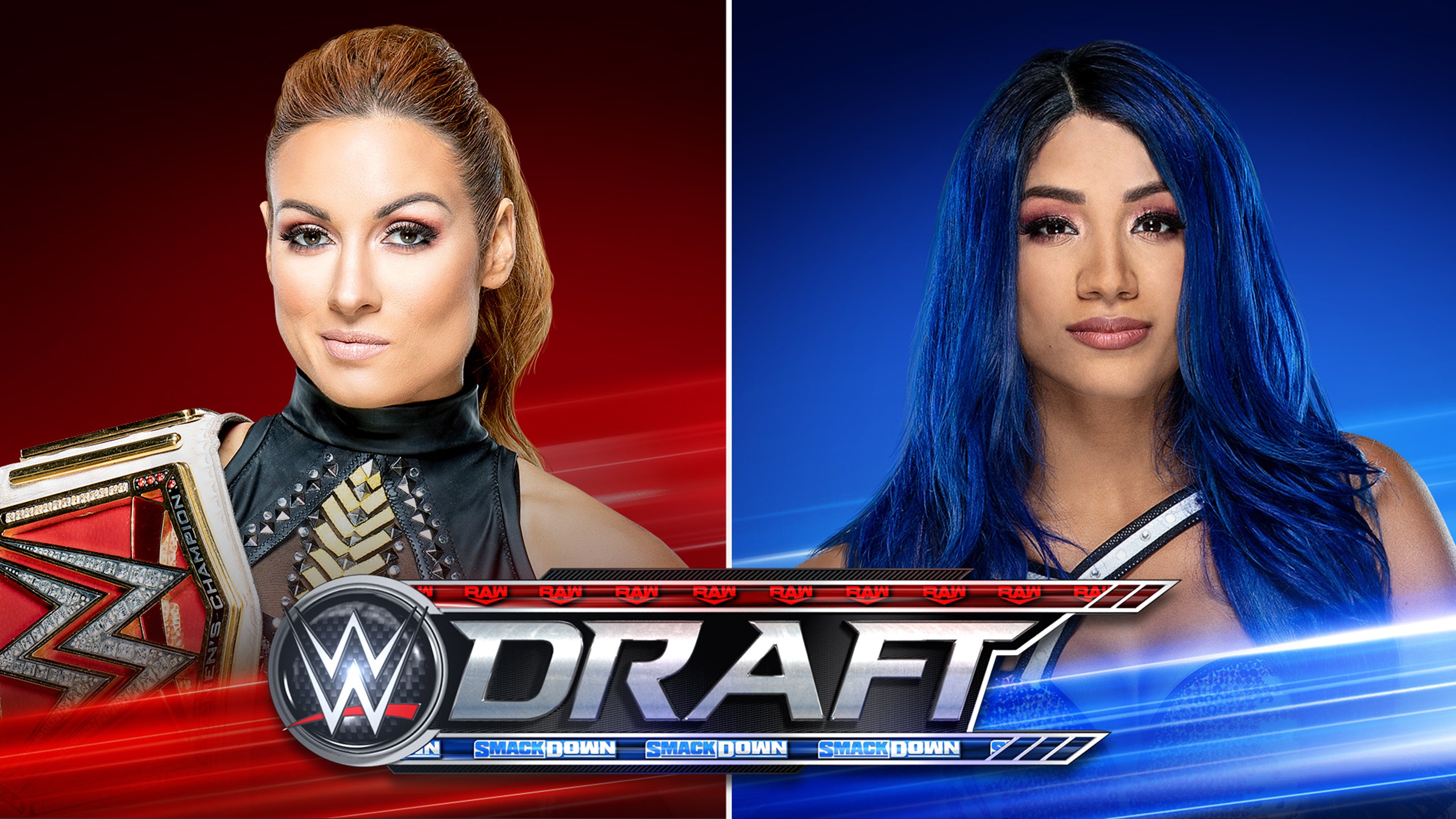 WWE Raw: Oct. 14, 2019
October 14, 2019
Stay with WWE.com for live results of Night 2 of the WWE Draft.
Lynch stuns Flair to earn Raw's second No. 1 pick in WWE Draft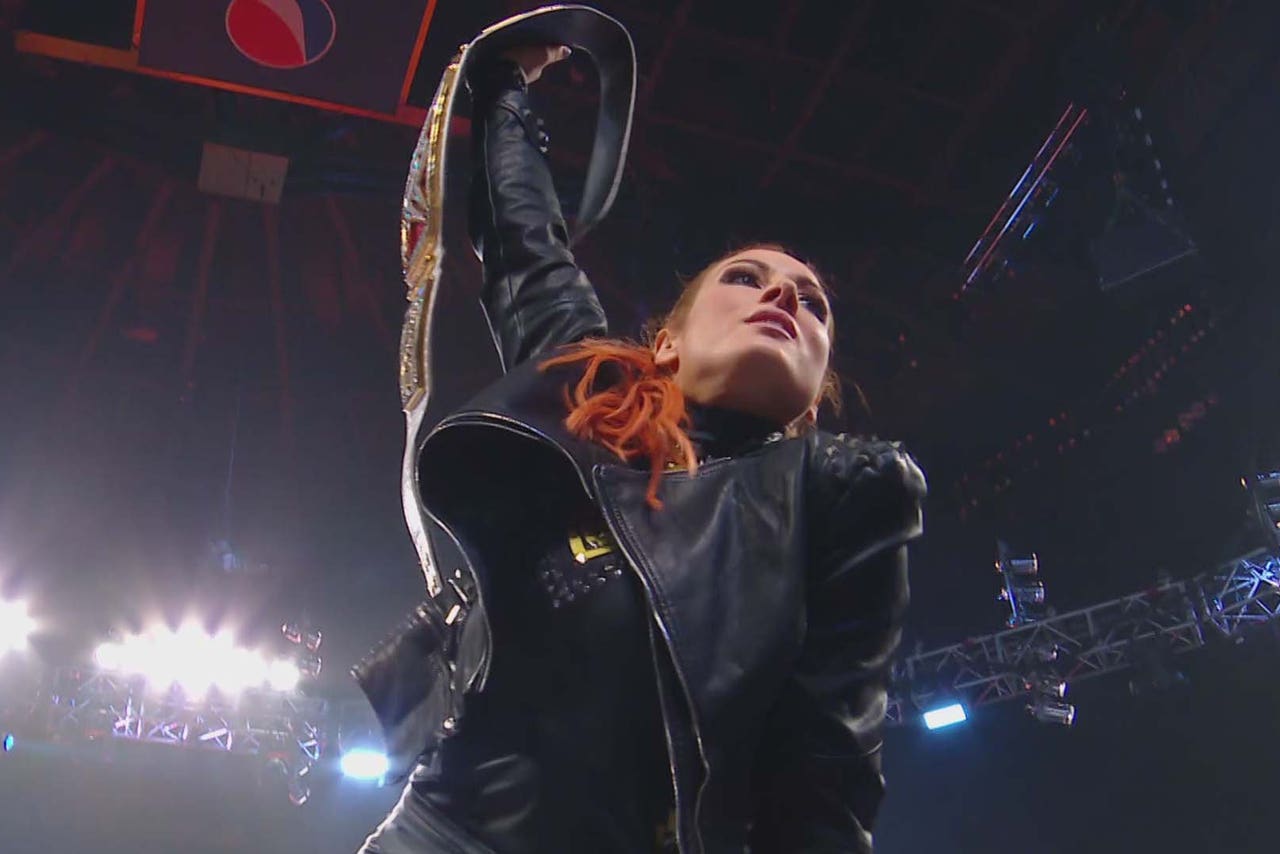 DENVER — Following a strong showing by Friday Night SmackDown, Raw wasted no time looking to assert its dominance during Night 2 of the WWE Draft, with first overall pick and Raw Women's Champion Becky Lynch defeating Charlotte Flair to secure the evening's first overall pick for Team Red.
For those of you keeping score, that means two straight No. 1 selections for Raw. Seth Rollins earned the No. 1 overall pick that would eventually be used on Lynch when he defeated Roman Reigns via disqualification last Friday, and The Man claimed yet another victory against her longtime adversary, who subbed in at the last minute for an injured Sasha Banks. And while Lynch and Flair acknowledged they've had more than their fair share of battles, time had clearly not dulled the animosity between the two WrestleMania main-eventers. Charlotte gained the early advantage with a sucker-punch that kicked off a pre-match brawl, but The Man clawed her way back, kicking out of move after move in a way that clearly frayed at Charlotte's patience.
As The Queen seethed on the mat after Becky kicked out of a spear, Lynch struck with a crucifix roll-up that put Flair down for three. And while Charlotte's this-ain't-over gestures after the match would have been taken as empty threats two weeks ago, this match came with an interesting wrinkle. While The Queen was technically representing SmackDown in Banks' place, she remained undrafted until moments after the bout when she was selected by Team Red with the night's third overall pick. 
"Maybe I'll get drafted to Raw and we'll fight forever," The Queen had said before the bell. That might just happen.
Andrade earns eye-opening win over Ali following No. 5 draft selection
The first surprise of Raw's WWE Draft came at the end of the first round when USA Network execs used the No. 5 overall pick to draft Andrade and Zelina Vega. The pick was something of a curious one: For all his remarkable talent, the former NXT Champion has been conspicuously quiet since driving Rey Mysterio to the brink of retirement a couple of months ago. But Andrade quickly surged back into the forefront moments after his number was called, notching a win over Ali that served as notice that Raw won't be relegated to B-show status quite so easily.
The match was also a crash course for anyone who hasn't seen enough of Andrade to know what made him worthy of a first-round selection. The former NXT Champion bent the rules, smashed his foe in the face where applicable and scored the win by executing the Hammerlock DDT after Zelina Vega incapacitated Ali behind the ref's back. Ali, for his part, looked as impressive in defeat as he did against Randy Orton at WWE Hell in a Cell, and he put on enough of a showing that USA or FOX will undoubtedly be motivated to take a flyer on him. But in terms of immediate return on investment, it's hard to beat Andrade — literally and figuratively.
The Viking Raiders win the Raw Tag Team Championships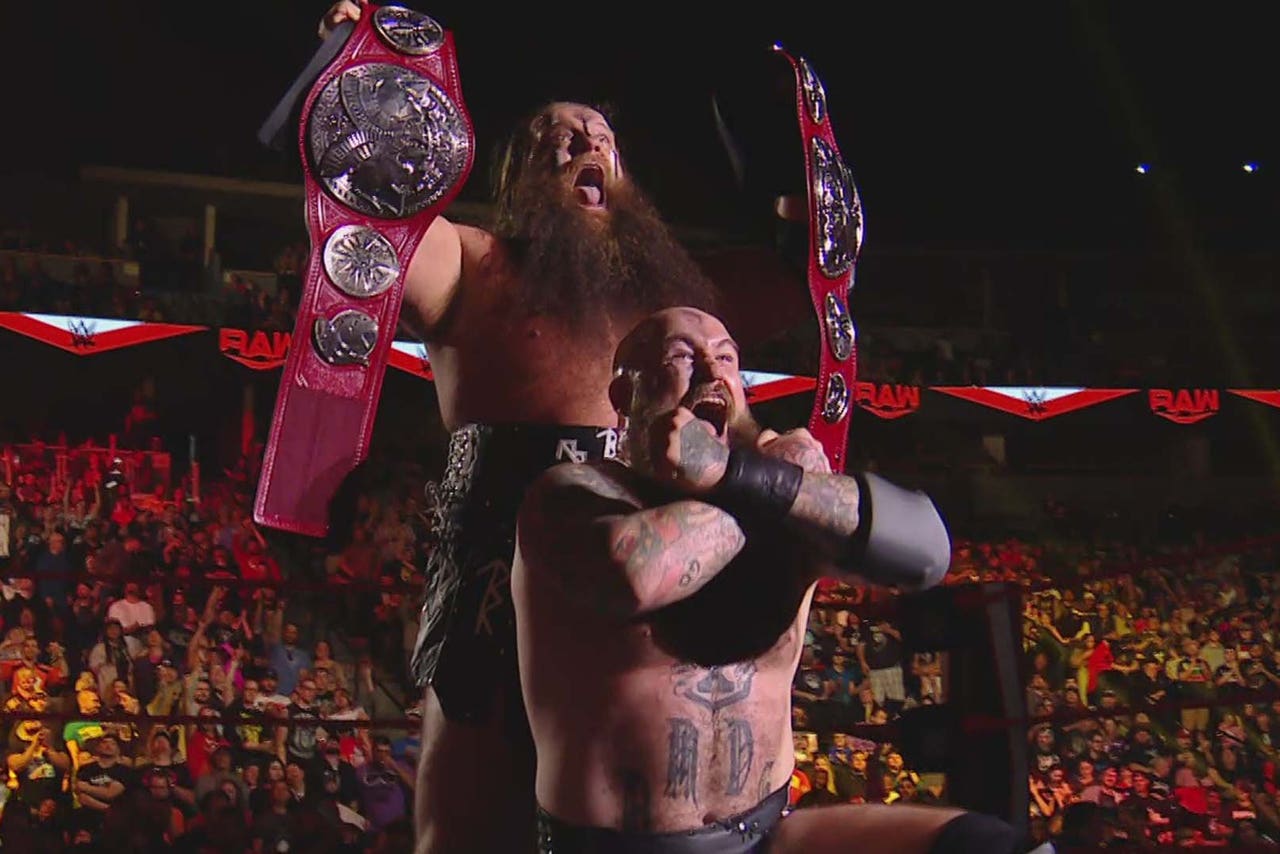 For months, The Viking Raiders' ascension to the Raw Tag Team Championships has felt like a matter of when, not if. And now, that time has come. Following a non-title win over Dolph Ziggler & Robert Roode that got them a championship match, Erik & Ivar finally stormed into Valhalla by defeating the titleholders to notch their first reign as Raw Tag Team Champions.
Ziggler & Roode made it a fight by using the same strategy they employed last week, keeping Erik from tagging in Ivar. The champions did their best to wear down the smaller Raider with attacks to the outside that included a Zig Zag into the various debris of the timekeeper's area. They even held Ivar at bay when he tagged in, continuing to work over Erik with an array of individual and combined finishing maneuvers. But Ivar once again came to his partner's aid at the last second, taking out both champs with a springboard back-elbow and teeing Ziggler up for the fateful Viking Experience.
To say the new champions loom large is an understatement. If The Viking Raiders' experience is any indication — they never technically lost the NXT Tag Team Titles before coming to Raw — the rest of the Raw Tag Team division has their work cut out for them. Unlike Erik & Ivar's march to the top of the mountain, the idea of any team mustering up the will to dethrone them is looking like a matter of if, not when. A very, very big if.
Aleister Black unleashes on Eric Young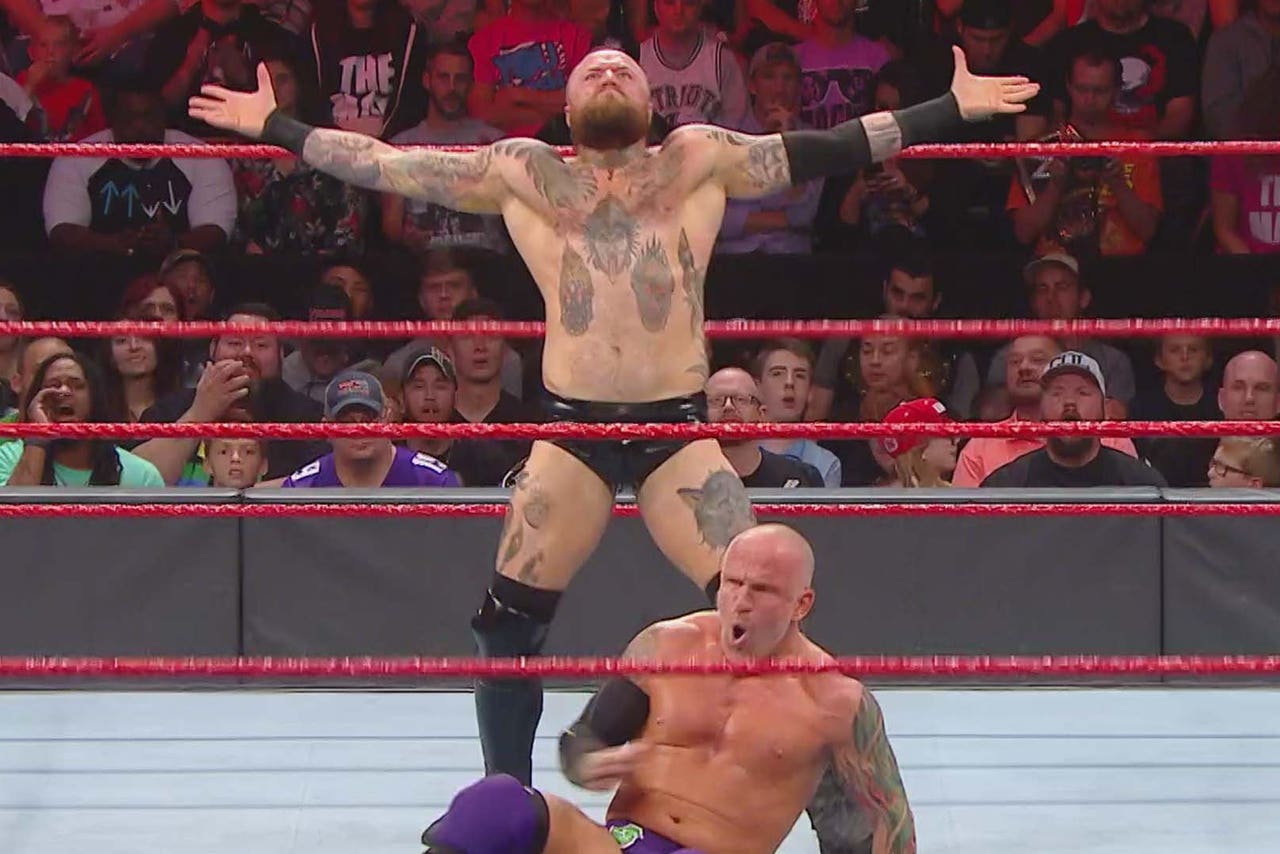 When it comes to Aleister Black and Eric Young, it's a tale of two draft picks. Despite their similar world-traveled credentials, the former was a highly-coveted pick (he went 10th overall on Night 2 to Raw), while the latter was an undrafted signee by Team Red in the wake of the Draft's first night. And while "The World's Last Maniac" certainly showcased his agility and cunning, Black proved to be the marquee player his high selection suggested.
In what turned out to be a frantic, quick victory, the former NXT Champion rolled with Young's rabid offense and stood firm, catching his opponent with the vice-like Dark Ritual submission hold to end the bout with a tapout. If this match is any indication, Aleister Black might finally be unleashed on an unsuspecting roster, and his opponents might well find themselves wishing he stayed put in that room.
Benjamin turns back the clock, but Ricochet stands tall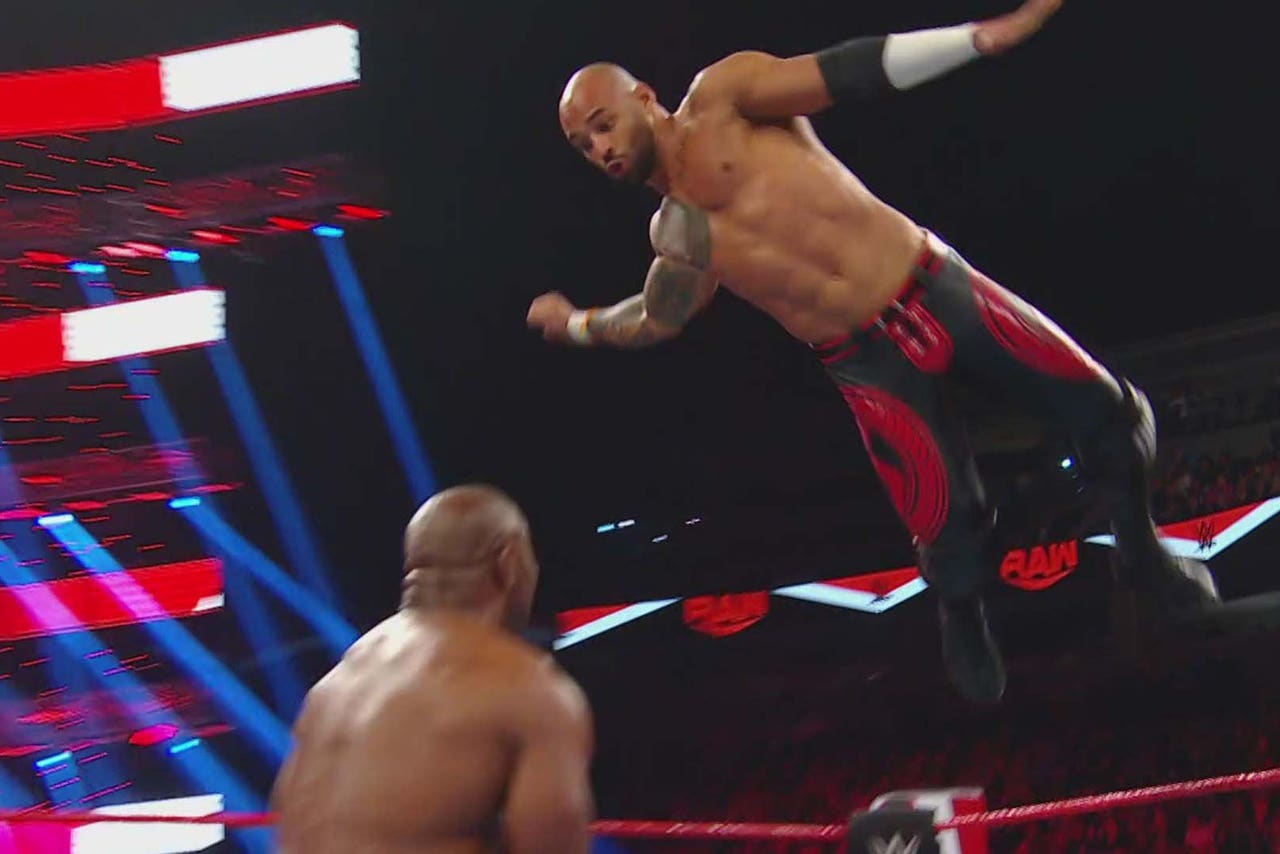 Once upon a time, the WWE Universe talked about Shelton Benjamin the way they talk about Ricochet now. So the pair's match on Raw didn't just have something of a generational flavor, it almost became the moment that Benjamin reclaimed his status as WWE's resident five-tool player.
Ricochet was clearly caught unawares by the former Intercontinental Champion, who combined his late-career power game with the agility that never left him. But the former United States Champion had speed on his side, stopping The Gold Standard's top-rope armdrag by landing on his feet and hitting the Recoil in short order. The USA Network is surely patting themselves on the back for landing Ricochet … and maybe taking a second look at Benjamin, too. After all, what's a superhero without a mirror image?
Episode brief 6, WWE Raw: Oct. 14, 2019
Episode brief 7, WWE Raw: Oct. 14, 2019
Braun Strowman and Tyson Fury to sign their WWE Crown Jewel contract on Raw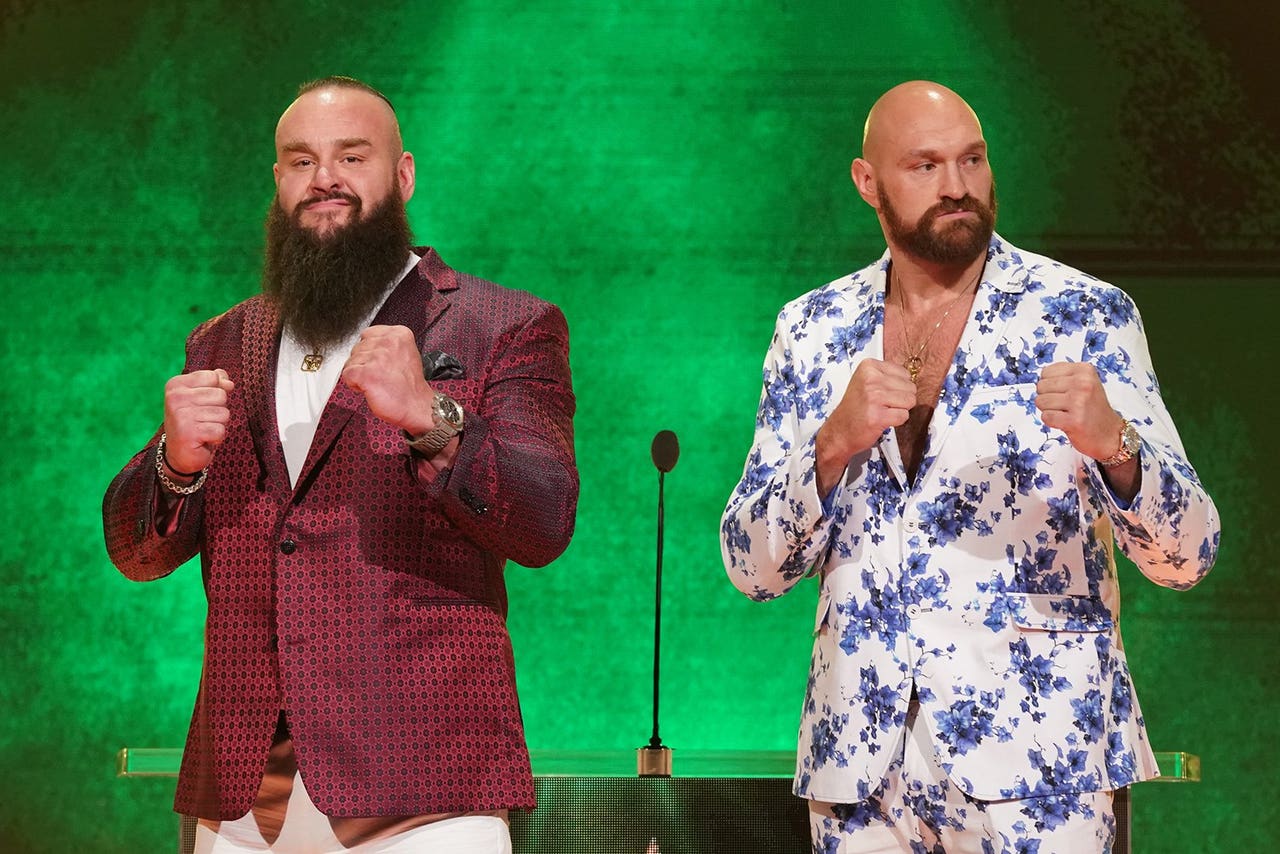 Braun Strowman was drafted to SmackDown last Friday, but The Monster Among Men will be making a final, momentous appearance on tonight's Raw alongside his WWE Crown Jewel opponent, Tyson Fury. Strowman and the undefeated heavyweight boxing champion will be signing the contract for their highly-anticipated Oct. 31 bout on tonight's episode in a confab moderated by WWE Hall of Famer Jerry "The King" Lawler. And given that the two engaged in fisticuffs before being pulled apart by waves of WWE security and Superstars during their confrontation last week, it likely won't take much for hostilities to once again flare as their match is made official.
---