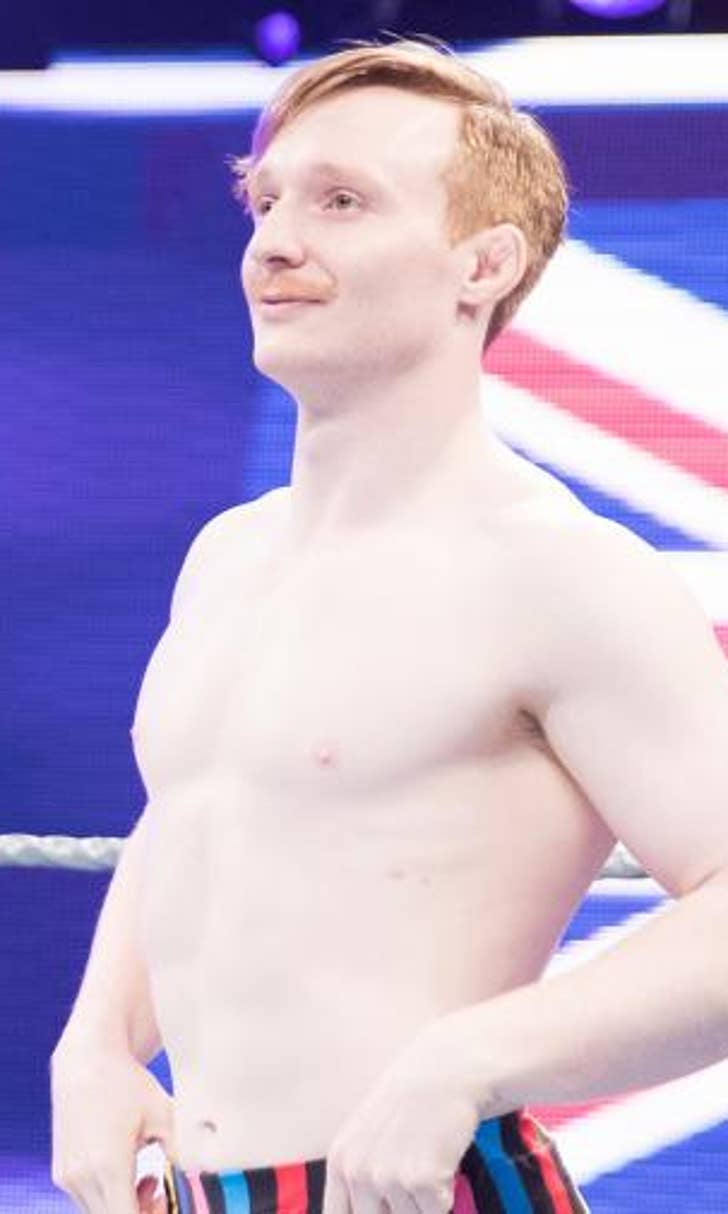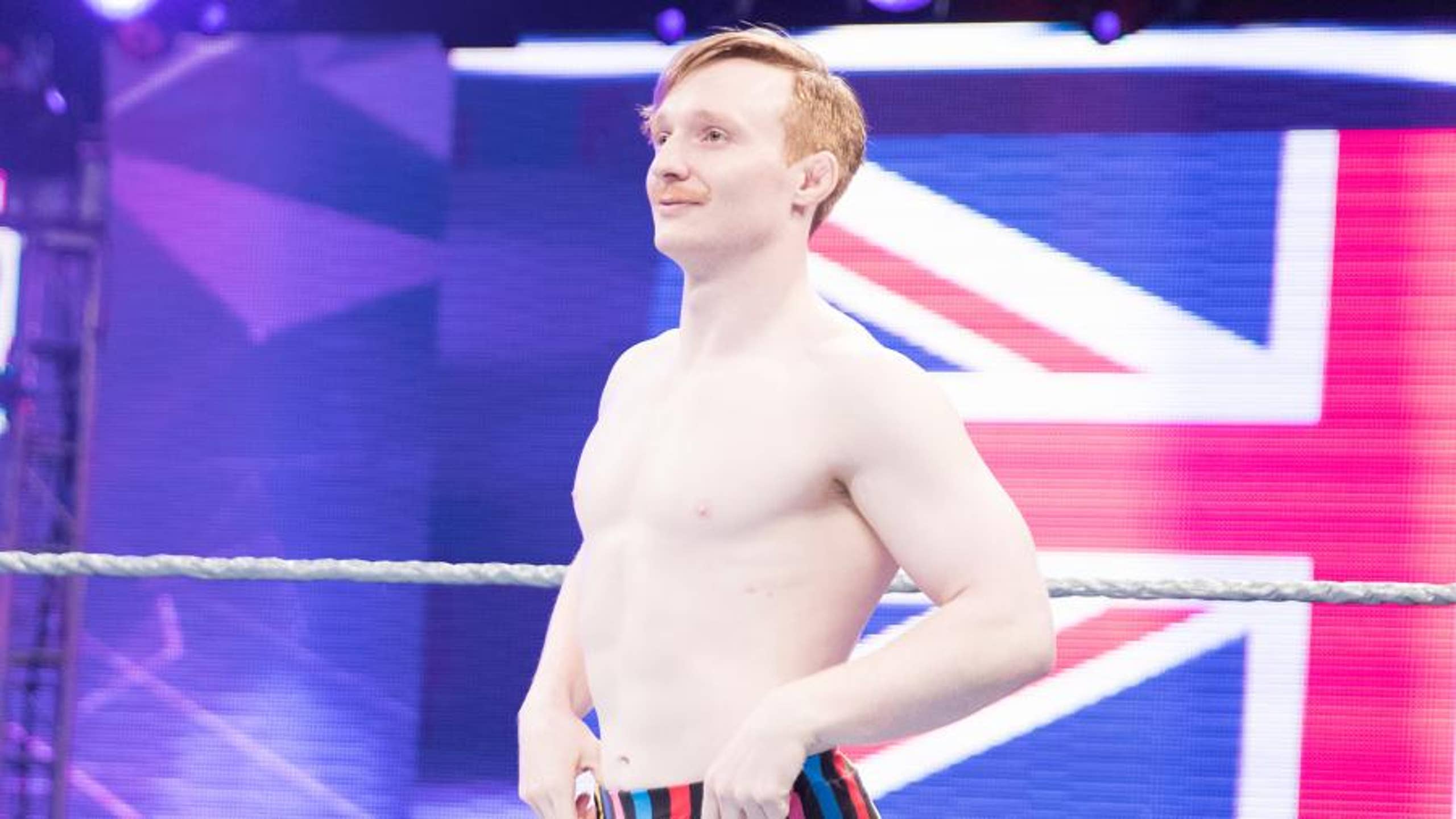 WWE: 3 Cruiserweights to Watch for in 2017
BY Fansided and Adam O'Brien/FanSided via Daily DDT • December 31, 2016
Who's going to step forward in the New Year, to seize control of the WWE Cruiserweight division and take their careers to the next level?
Debuting on Monday Night Raw in September, following the success of the Cruiserweight Classic that took the WWE Network by storm throughout the summer, the cruiserweights have only just begun to scratch the surface with regards to the level of impact they are capable of making in the WWE.
They've got their weekly slots on the flagship show, and they even have 205 Live to showcase those who may not be featured on Raw every week, but the magic that the CWC was known for has yet to be replicated on live television as of this moment.
Heading into the New Year, the WWE is going to want to make it their mission to push their cruiserweights even more, showcasing their purple division as a true platform for extraordinary competition that you just can't get elsewhere in the company, and there are a number of names that are going to help them get there.
We've seen TJ Perkins, Rich Swann and Brian Kendrick emerge as the spearheads of the division, and they have been doing a superb job of representing the WWE Cruiserweight Championship with honor and nobility to take it into 2017.
But there is a distinct roster of talent at the WWE's disposal here that they just won't be able to put to waste in favour of just those three names – eventually, some more guys are going to have to step up to keep allowing the division and the championship to evolve and maintain the buzz that followed after the CWC.
There is a whole host of athletes just waiting to seize an opportunity to shine in the title picture, but there are three distinct names that will be most likely to do just that within the opening months of the New Year. If you're looking for the dark horse of the cruiserweight division heading into 2017, these three men are your best bets.
Source: WWE.com
3. Tajiri
As a former WWE Superstar with many in-ring years under his belt, Tajiri went into the CWC with a popularity among current fans of the global phenomenon that not everyone in the tournament had, which immediately set him ahead of the curve with regards to predictions of where each combatant would finish.
Now, Tajiri will join the ranks of the WWE cruiserweight division next week when he officially returns to the company as an active performer, and you have to believe his re-emergence will be met with a tremendous ovation.
Ever since the purple division was established, one thing to take note of has been the overwhelming focus on those who already have some WWE experience.
The Brian Kendrick instantly became a success when he joined the Raw roster, because his redemption arc was rich with emotion and determination to create a legacy for himself during his second chance with the WWE.
Neville – a man who has been known to WWE fans for almost two years – has only been in the division for a few weeks and he's already defeated the champion.
Even Rich Swann was known on the NXT scene prior to the CWC, so it's no coincidence that a lot of the cruiserweights to achieve success in the division thus far have already had some form of exposure on WWE programming beforehand.
Tajiri should be no exception, given his many years as an immensely entertaining individual whose kicks stand as some of the very best in the wrestling world.
Tajiri is bound to get one hell of a reaction upon his return, which will spark interest in WWE management that this guy deserves to be at the forefront of the division – somewhere he could easily find himself as early as a month into 2017.
WWE.com
2. Jack Gallagher
In a division where it's been quite difficult for cruiserweights to connect with the audience from a character perspective, Jack Gallagher is an overwhelming exception.
'The Extraordinary Gentleman' has fit into the cruiserweight division like a hand into a glove, sparking a reaction with every performance – whether it's with his unorthodox approach to in-ring competition, interspersed with both comical and physically impressive technical manoeuvres, or his innate charisma on the microphone.
The man lives up to his nickname every time he speaks, upholding his gentlemanly persona even when he has to take care of business in the ring, as we saw recently on 205 Live when he and Ariya Daivari took part in a gentleman's duel.
As we've seen with Rich Swann, it doesn't matter how outlandish your character is – all you need to do is stand out from the pack and the fans will take notice.
With his unique personality, Jack Gallagher has set himself far apart from the rest of the cruiserweights to such an extent that, regardless of the comical nature of his character, Gallagher will most definitely find himself on the receiving end of a WWE Cruiserweight Championship opportunity sooner than later.
Neville is the newest addition to the WWE Cruiserweight Division. Photo courtesy of WWE.com
1. Neville
Neville is finally getting his rightful shake at the limelight, and in his quests to prove himself as the 'King of the Cruiserweights', he's emerged as one of the most notable guys of the cruiserweight division in a mere matter of weeks.
For far too long was 'The Man That Gravity Forgot' kept off of weekly programming when he could have easily fit in as an integral component of the Raw roster, and now that he's been given an opportunity to prove himself as a vital athlete on both the flagship show and 205 Live, Neville isn't going to let it go to waste.
We've only had a few weeks to get used to Neville's new aggressive demeanour thus far, but given the fact that he's already beaten WWE Cruiserweight Champion, Rich Swann and slotted himself right on top of the division in such a short period of time, Neville's 2017 could be the defining year of his WWE career.
The next few months will dictate whether or not Neville can get out of the hole that his latent obscurity has landed him in, but he's already off to a hot start.
More from Daily DDT
This article originally appeared on
---