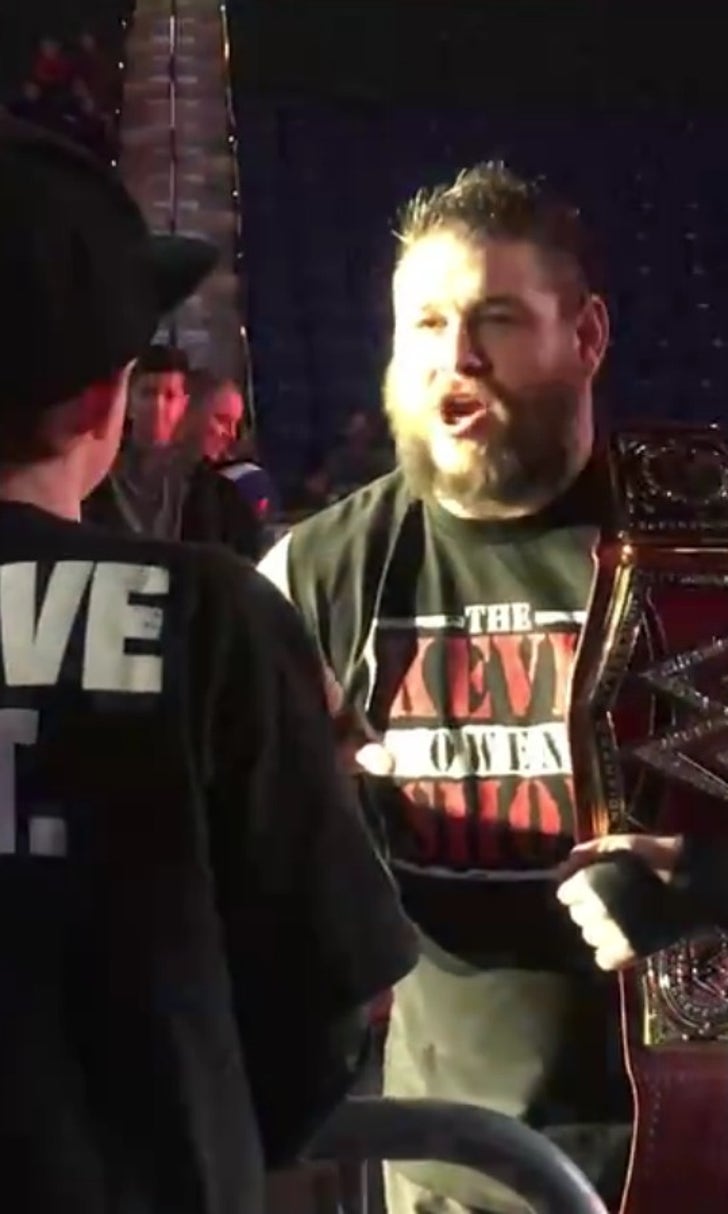 This little WWE fan is going to hate Kevin Owens forever
BY Nick Schwartz • December 14, 2016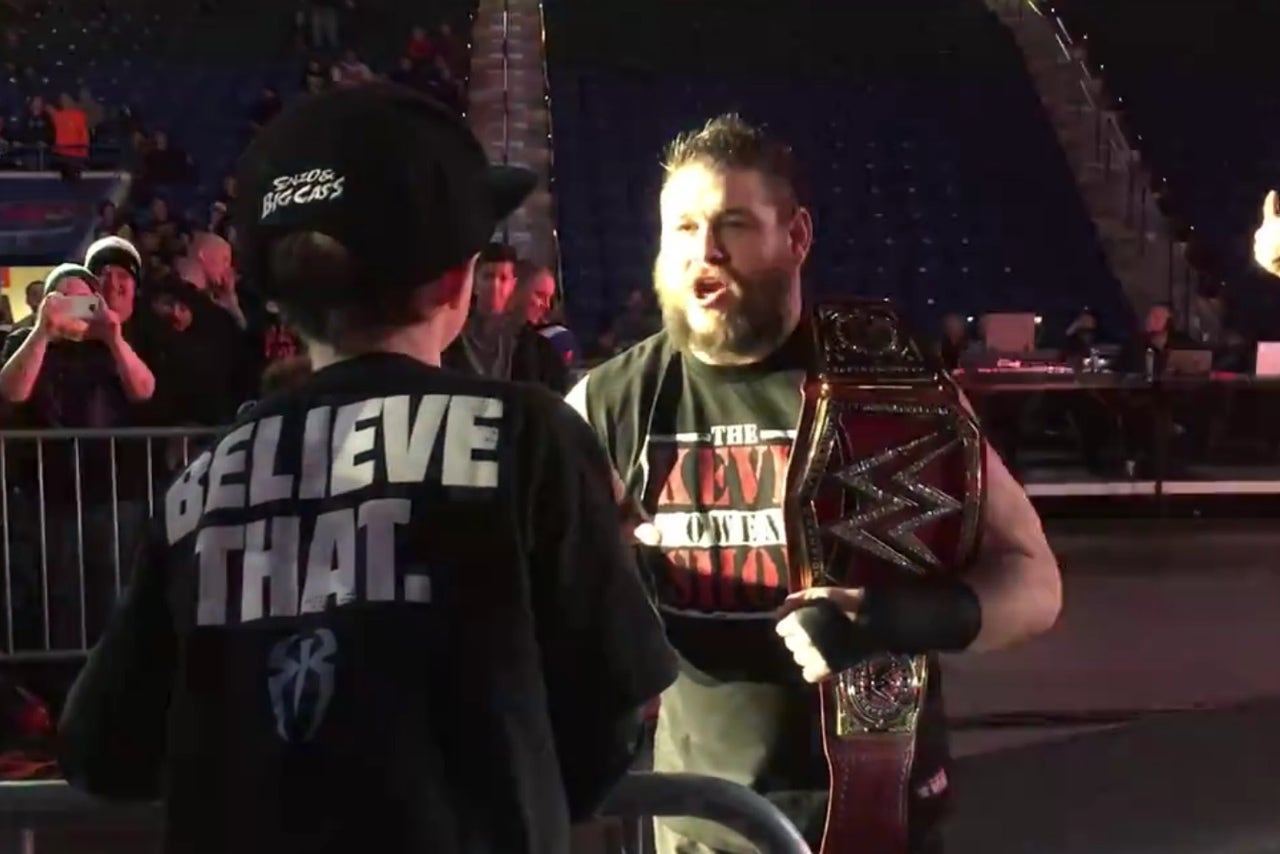 WWE stars have defined personas - some are fan favorites, and some are loathsome heels - and when they're working a crowd inside the arena, they remain in character. One young Roman Reigns fan learned at a WWE live event that Kevin Owens refuses to compromise his villainous character and give out high fives to children regardless of the venue - which led to this moment at ringside.
The fan's mother ripped Owens for his behavior in a passionate rant on Facebook.
Via Wrestlezone:
"My heart is shattered. What started off as an amazingly awesome night ended in my 7 year old being completely heartbroken. My son is a huge WWE fan and a fan of just about every wrestler on the roster.... All night he was getting high fives from other wrestlers and was all smiles but for some reason when Kevin Owens came out he singled out my son and commented on who's shirt he was wearing then told him "you should get this shirt. Actually don't get this shirt I don't want you to ever wear my shirt. Don't you ever try to touch me." All because my 7 year old wanted a high five and wasn't wearing his shirt. My heart sank. He became visibly upset, sat down and kept staring at the gate. I couldn't help it I started crying.
To top all of this off after Kevin Owens lost to Roman Reigns and he was walking away from the ring my son was just standing there on his seat watching and Kevin Owens jumped towards him and yelled at him "I am your father" which made no sense but with the sudden movement and loudness made all of us jump and my son almost fell of his seat. My son is crushed and whenever he talks about it he tears up. I can't believe a wrestler would actually treat a 7 year old fan this way. Shame on you Kevin Owens and WWE."
Owens responded to the incident on his always-entertaining Twitter account.
"A wrestler told my son not to not to touch him. I'm completely heartbroken...Well, not really but if I complain maybe I'll get free stuff!" pic.twitter.com/VbXjLzLYOg

— Kevin Owens (@FightOwensFight) December 12, 2016
---