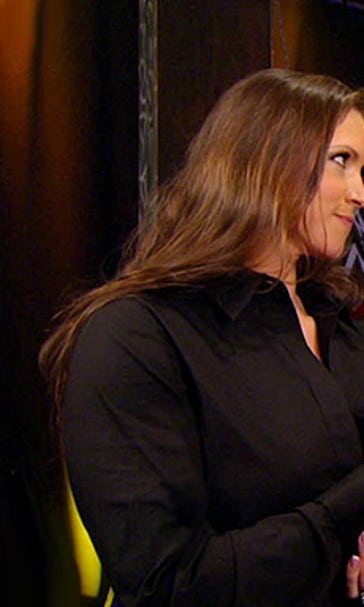 Stephanie McMahon trolls CM Punk on WWE RAW (Video)
December 26, 2016

Fansided, Jack Jorgensen/Fansided
Stephanie McMahon may have finally cut down on the CM Punk chants in Chicago on Monday night
WWE RAW Monday night is in Chicago, which of course we all know by now means that the CM Punk chants will be all over the place; it literally has happened every time they've been there since he departed in 2014. However, Monday night, someone finally shot back at them, that person being Stephanie McMahon.
Stephanie was out to open the show on Monday night, and as usual, it didn't take all that long for the Chicago residents to start screaming for their hero. Being pretty annoyed, as you can imagine, she finally shot back.
Oh, SNAP!
Now as we all know by now, Punk didn't really fare all that well in his first foray into the world of MMA. He fought young upstart Mickey Gall, and he was gone very quickly in the first round, suffering a pretty bruised face in the process. It was a moment that a lot of people were waiting for, and it was not short on drama, that's for sure.
It had many thinking that he might run back to professional wrestling, but he insists on getting back into the octagon, from what he says. Whether or not that could be a good idea remains to be seen.
But as far as the chants in Chicago at WWE events go, this was far and away the best response that has ever been given. Kudos to Steph on this one!
More from FanSided
This article originally appeared on
---
---