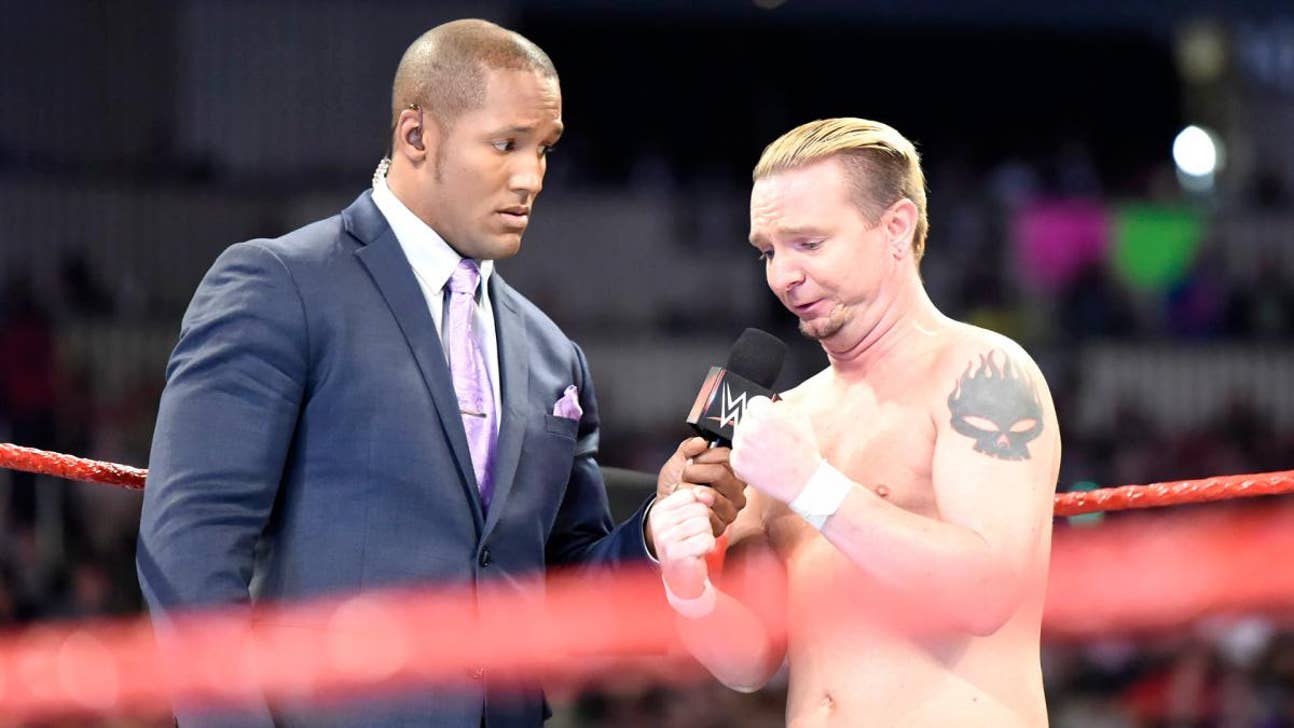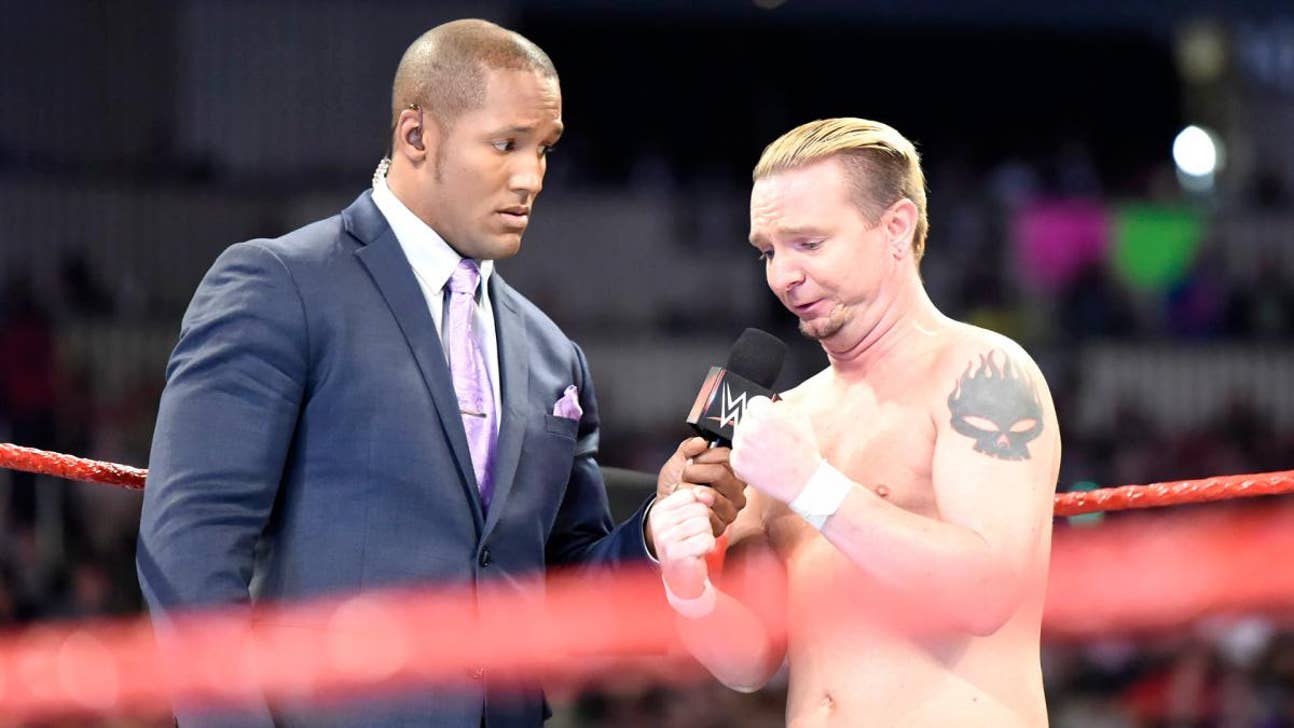 Predicting 5 WWE Stars That Will Be Released in 2017
Updated
Mar. 4, 2020 1:17 p.m. ET

Fansided, Dean Siemon/FanSided via Daily DDT
Credit: WWE.com
WWE certainly has an influx of new talents while scouting for more. The following are five current stars likely to be cut in 2017.
Being signed to a full-time contract with World Wrestling Entertainment is nothing to downplay. It's a sign of achievement in one's abilities and dedication to working hard towards that goal. That's because they are easily the biggest stage in the professional wrestling industry. It's provided us memorable legends that became pop culture icons in their respective eras.
Hulk Hogan's Hulkamania ran wild from the WWE ring to the silver screen in the 1980s. Dwayne "The Rock" Johnson was one of the best in the WWE before getting noticed by producers and directors in Hollywood. John Cena is the most recent example of a professional wrestler achieving unthinkable goals with the help of WWE.
But for every superstar with the accomplishments of Cena, there are about 10 to 20 stories of heartbreak and failure. Not everyone in the WWE is going to have the success of Cena. In fact, only a few are able to make a memorable impact in the WWE. Every year, there are names of released superstars where fans either think "good riddance" or "surprised it took this long."
Not everyone who is released  is a terrible wrestler. Some choose to leave because they feel they can succeed without being held down by WWE officials. In an evolving industry, plenty of superstars like Cody Rhodes have been able to find a great life long after leaving WWE.
Regardless of why, the following are five current WWE superstars most likely to be released in 2017.
Credit: WWE.com
5. Sin Cara
The Sin Cara character might be considered one of the biggest flops in modern WWE history. While the original Sin Cara (a.k.a. Mistico) didn't have a botch like The Shockmaster in WCW, he was a bust within his first year. The original Sin Cara had a number of poor matches and injuries before he was replaced by the former Hunico.
Unfortunately for the new Sin Cara, he was unable to perform at an acceptable level. Maybe there's a curse on the gimmick or the WWE has just had a lot of coincidental bad luck. Either way, the second Sin Cara is likely going to be released for reasons beyond his overall poor performance.
The WWE's new Cruiserweight Division has brought in a lot of new talents to the WWE. Between the Cruiserweight Classic, the new division and 205 Live, there's a lot of international superstars who have joined the WWE roster. Names like Lince Dorado and Gran Metalik pretty much make someone like Sin Cara a little more expendable.
Some WWE fans might feel like this has been a long time coming. Maybe the current Sin Cara will be able to find work competing in Mexico or overseas. Plenty of failed WWE superstars have found success after completely reinventing themselves after departing WWE.
Credit: WWE.com
4. Darren Young
Speaking of someone who is pretty expendable on the WWE roster, we turn our focus towards Darren Young. He's had a lengthy run in the company since competing in the first season of NXT in 2010. Young was also part of the Nexus faction that made an immediate impact in the WWE. No one would have thought he'd outlast almost everyone else in the group; especially Wade Barrett and Daniel Bryan.
Young probably had the most success when he was teamed with Titus O'Neil to form the Prime Time Players. They weren't the best tag team in terms of in-ring skills. But they certainly had a lot of personality that made them a hit with many fans. However, the creative team decided to split the team up not once, but twice.
While Young is probably the better of the two in the ring, he has never really come across as a singles superstar who can win a championship. Not even the presence of a legend like Bob Backlund, Young's life coach, has been able to help make him relevant. Note: the whole "Make Darren Young Great Again" slogan is humorous because he was never "great."
Young will probably be taken off of television for a while before he is eventually released during a mass firing announcement. His most likely landing spot is TNA Wrestling or smaller independent promotions.
Credit: WWE.com
3. Cesaro
Cesaro is kind of WWE superstar fans can expect a five-star match from on almost any given night. However, he's also the type of superstar who isn't be used in a way many believe he deserves. Despite having a dedicated following of fans and a high level of athleticism, Cesaro is barely promoted and seems forgotten.
Cesaro even pointed this out when he posted a picture of a promotional poster for an upcoming event in Switzerland. The Swiss Superman isn't even shown next to his fellow WWE superstars for an event in his home country. This isn't the first time that Cesaro has hinted at his dissatisfaction with his role in the WWE.
He's not the first WWE wrestler to feel unhappy with his character's direction on WWE television. That's a big reason why Cody Rhodes decided to leave the WWE earlier this year. Don't be surprised if Cesaro has seen the success Rhodes has overseas and with various U.S. promotions.
There's a good chance that he's taken notice and can recall his previous independent experience. He would likley receive a lot of interest for promotions like New Japan Pro Wrestling and Ring of Honor. Cesaro is likely going to request his released in early 2017.
Credit: WWE.com
2. Tyson Kidd
The last match Tyson Kidd had in the WWE was against Samoa Joe during a Raw dark match last June. The reason for the absence is due to suffering from a neck and spinal injury after taking the Muscle Buster finisher. It's the type of injury that will likely ended Kidd's professional wrestling career. While it's an unfortunate situation, the company will likely have to release Kidd from his contract in the very near future.
The injury Kidd suffered is an extremely severe one. About 95 percent of the people who have suffered a similar neck and spinal injury have either died or become paralyzed. The fact that Kidd is recovering at all after a C1 and C2 fusion is good news. But wrestling fans are saddened by the freak injury because Kidd is someone who could have done more in wrestling.
He succeeded in a tag team with D.H. Smith called the Hart Dynasty. But Kidd showed a lot of potential in being a singles superstar. At the very least, Kidd could have been a big contributor to the new Cruiserweight Division. But after a year and a half after the injury, Kidd is likely going to be forced into retirement.
Hopefully Kidd can still find some kind of role behind the scenes. Maybe he can be a road agent or a mentor for aspiring superstars at the WWE Performance Center.
Credit: WWE.com
1. James Ellsworth
There's no denying that there has been something special about the rise of James Ellsworth. At first, it was a fun little moment where the WWE Universe and the Internet Wrestling Community blew up. His pre-match promo before a match against Braun Strowman was inspirational. "Any man with two fists has a fighting chance" became a catchphrase.
Maybe it was how normal he seemed, the Offspring tattoo on his arm or the lack of a chin. But Ellsworth's popularity climbed that night. This eventually led to him making appearances on SmackDown Live. Before you knew it, he was heavily involved in a rivalry with WWE World Champion AJ Styles.
Now he's part of a main event storyline just six months after being an enhancement talent. Consider Ellsworth to be like wrestling's version of a Cinderella story in college basketball. But just like a team from Valparaiso University isn't going to win the NCAA National Championship, Ellsworth isn't getting the WWE World Championship.
The clock is likely going to strike midnight shortly after Ellsworth's storyline with Styles and Dean Ambrose concludes. It's doubtful the creative team would have any plans for him to win the Intercontinental Championship. If he was somehow traded to Raw, he could contend for the Cruiserweight Championship.
What's likely going to happen is that Ellsworth's fame is going to die out like the popularity of Pokémon Go. A few might find enjoyment while the rest of us move on to something else.
More from Daily DDT
This article originally appeared on
---