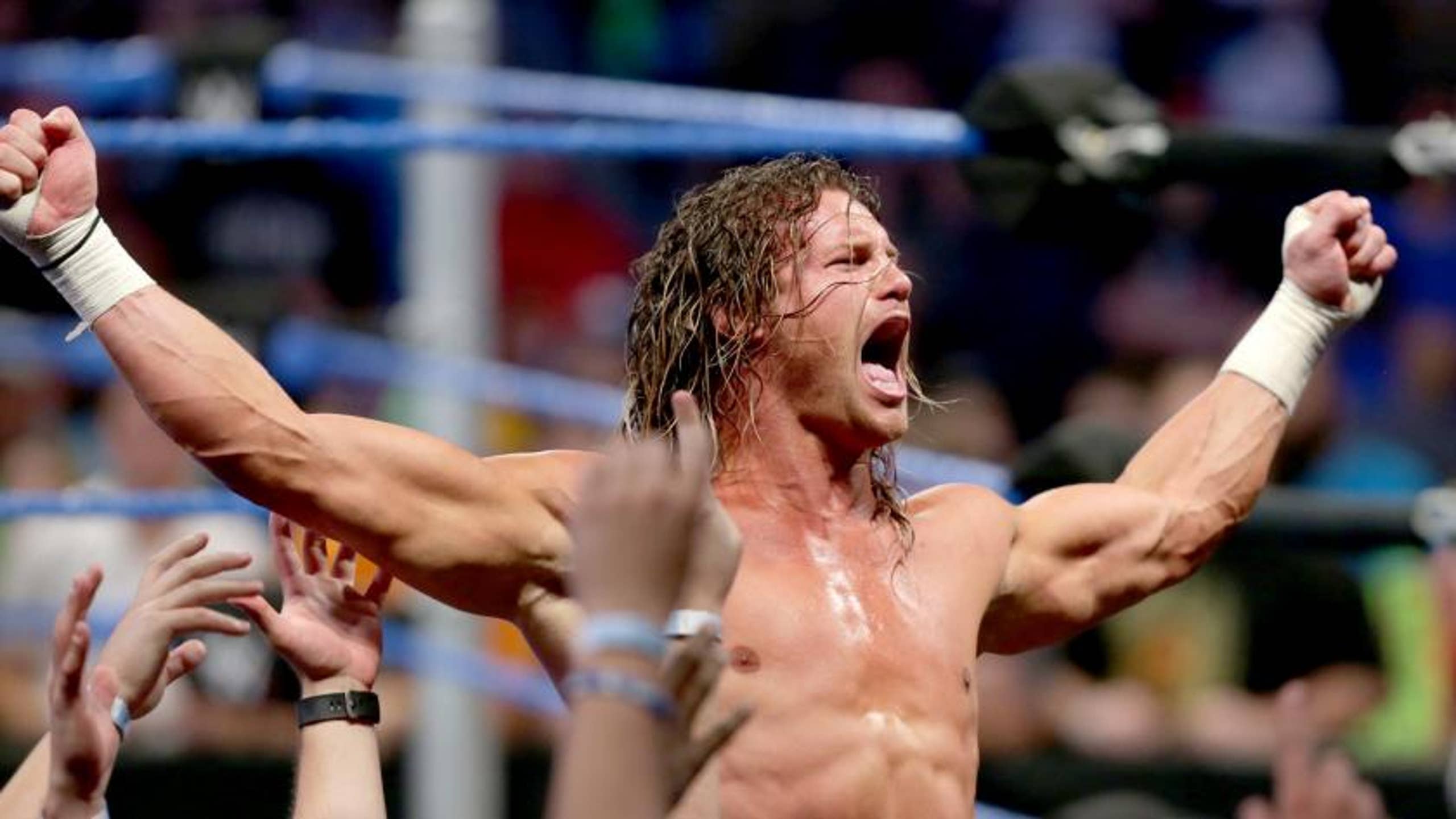 Pivotal Moment for Dolph Ziggler's Career Ehead of WrestleMania Season
BY Fansided and Adam O'Brien/FanSided via Daily DDT • December 31, 2016
Dolph Ziggler has been one of the most underrated athletes in WWE for years, and he's just starting to be used to his full potential.
Over the last six months, the brand extension has provided a golden opportunity to a handful of WWE Superstars whose careers had otherwise been growing stagnant.
We have seen stars made in the likes of The Miz, Alexa Bliss, Carmella, Kevin Owens, Braun Strowman and the entire cruiserweight division – which likely wouldn't have a home on Monday Night Raw if not for the much more condensed roster after the draft. Perhaps nobody, however, has benefitted more from the separation of Raw and SmackDown Live as two separate entities than 'The Show-Off' Dolph Ziggler.
Dolph Ziggler waltzed into the blue brand with little-to-no direction. His booking throughout the past several years of his career had been up and down to say the very least, with his prime years in the world championship picture three years behind him – and very few meaningful opportunities since then to be proud of.
That said, SmackDown Live – under the new management of Shane McMahon and Daniel Bryan – promised to provide guys just like Dolph Ziggler with a chance to shine that they otherwise wouldn't have received in any other scenario.
This was proven to be true when the man went on to win a Six-Pack Challenge in the show's inaugural main event, to earn a WWE Championship match against Dean Ambrose at SummerSlam – WWE's second-biggest event of the year.
It was a losing effort for Ziggler, but the level of intensity he carried into his promos heading towards the match did enough to cement him as one of SmackDown Live's most exhilarating performers. So much so that when The Miz started turning heads with his worked shoot promo towards Daniel Bryan on Talking Smack, Dolph Ziggler would be the one to reap the benefits and engage in one of 2016's most thrilling rivalries for the now-rejuvenated WWE Intercontinental Championship.
One title reign later, and Dolph Ziggler remains as one of Team Blue's top guys, despite losing the gold not long after capturing it at No Mercy. He even participated in the final WWE Championship match of the calendar year, succumbing to the reigning titleholder AJ Styles in a triple threat that also involved Baron Corbin.
Now, Ziggler looks ahead at WrestleMania season with a serious problem on his hands. The last few months have managed to put Ziggler back where he belongs, right in the limelight as one of the roster's top-rated athletes.
But as it stands, he's stuck in AJ Styles' rear-view mirror as 'The Phenomenal One' gears up to take on John Cena in his next title defence, and as a result of his loss at Tables, Ladder & Chairs this past month, he is no longer eligible to challenge for the Intercontinental Title – at least not until The Miz eventually drops it.
So the question remains – what's next for Dolph Ziggler ahead of WrestleMania 33?
There is one clear role for him to take part in this month, and that's the Royal Rumble match. If you think about it, Ziggler is one of few guys that really stand a chance to win the match and challenge for the WWE Championship at the Showcase of the Immortals, at least on the SmackDown Live side of things.
Others include Ambrose, Miz, Corbin and maybe Randy Orton or Bray Wyatt, but other than those few, anyone on Team Blue winning would be a shock.
As good as Dolph Ziggler is, however, the man has been given a number of world title opportunities since the draft and none of them have resulted in a win. As of now, the odds of seeing Ziggler run the gauntlet and finally receive the opportunity of a lifetime in the main event of WrestleMania seems slim based on history alone.
He'll put in a spectacular performance, but it surely won't result in a win.
Following that, we have Elimination Chamber, where Ziggler is most definitely going to be listed among those vying for either the WWE Championship or the opportunity to fight for the title – which will probably be contested inside the Chamber.
Again, a match that history suggests Ziggler is going to perform valiantly before eventually getting the rug pulled out from under him.
Mind you, this isn't fantasy booking – it's just the regular Dolph Ziggler formula. The guy is constantly used as a top-tier talent with only few – if any – occasions of actually reaching that Holy Grail, and that's going to be a problem for him if it persists.
A role like this continuing into WrestleMania season is going to land him in a throwaway spot in the André the Giant Memorial Battle Royal in April, which is far away from where SmackDown Live's supposed "land of opportunity" should see him.
Just like it was heading forward from SummerSlam, this is a pivotal moment in Ziggler's career if he ever wants to be considered as the top guy down the line, and not just a supporting character to those actually capitalizing on opportunities.
Obviously, it's not up to Ziggler where he ends up, it's down to those making the decisions in the back. Ziggler just needs to be on top of his game and hope for the best that he'll be used as an asset ahead of the Show of Shows instead of as a filler talent. It's desperate times for one of SmackDown's top babyface stars, and the next few months will likely dictate if he ever reaches that proverbial brass ring.
More from Daily DDT
This article originally appeared on
---