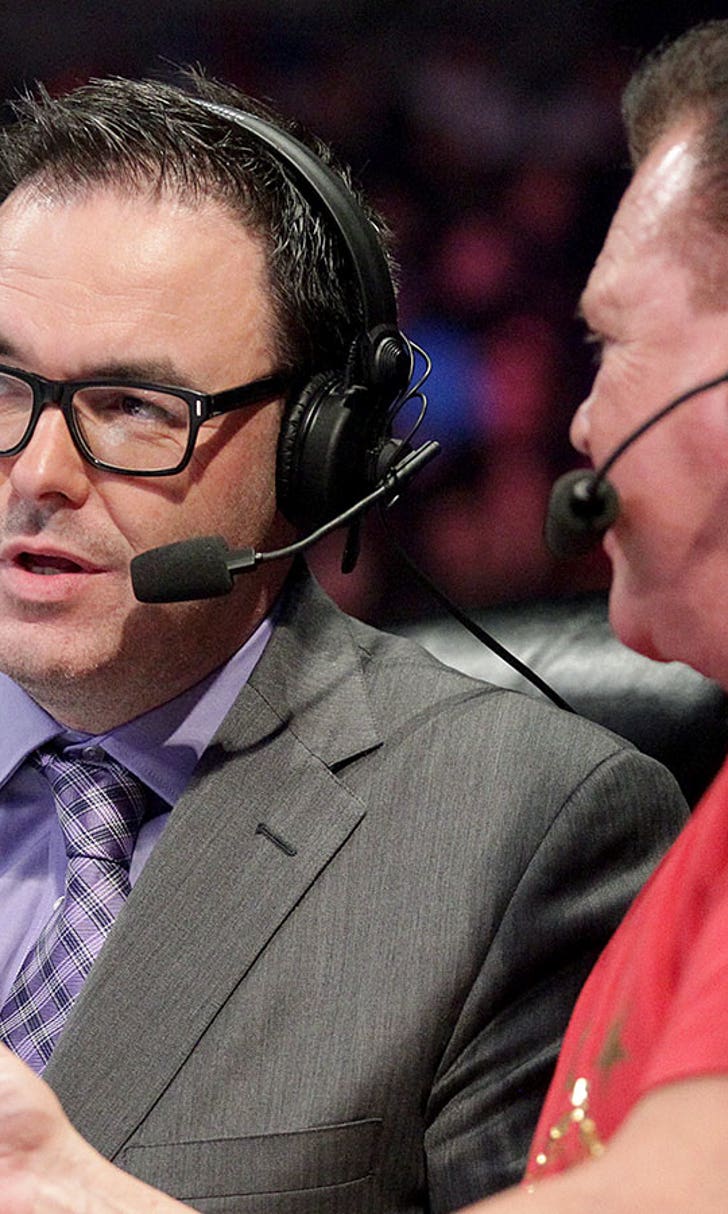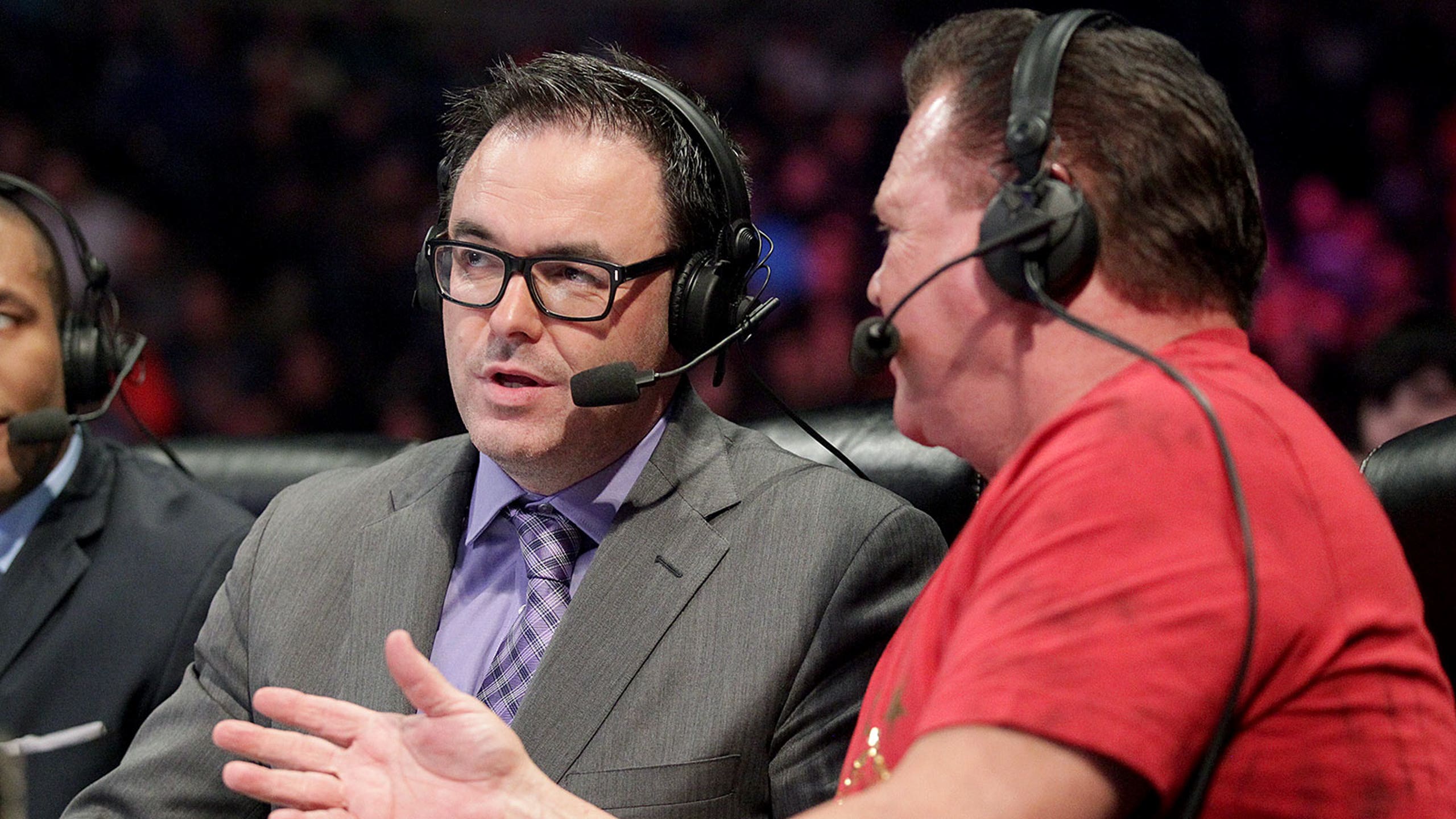 Mauro Ranallo on his dream come true experience working for WWE
BY Damon Martin • January 11, 2016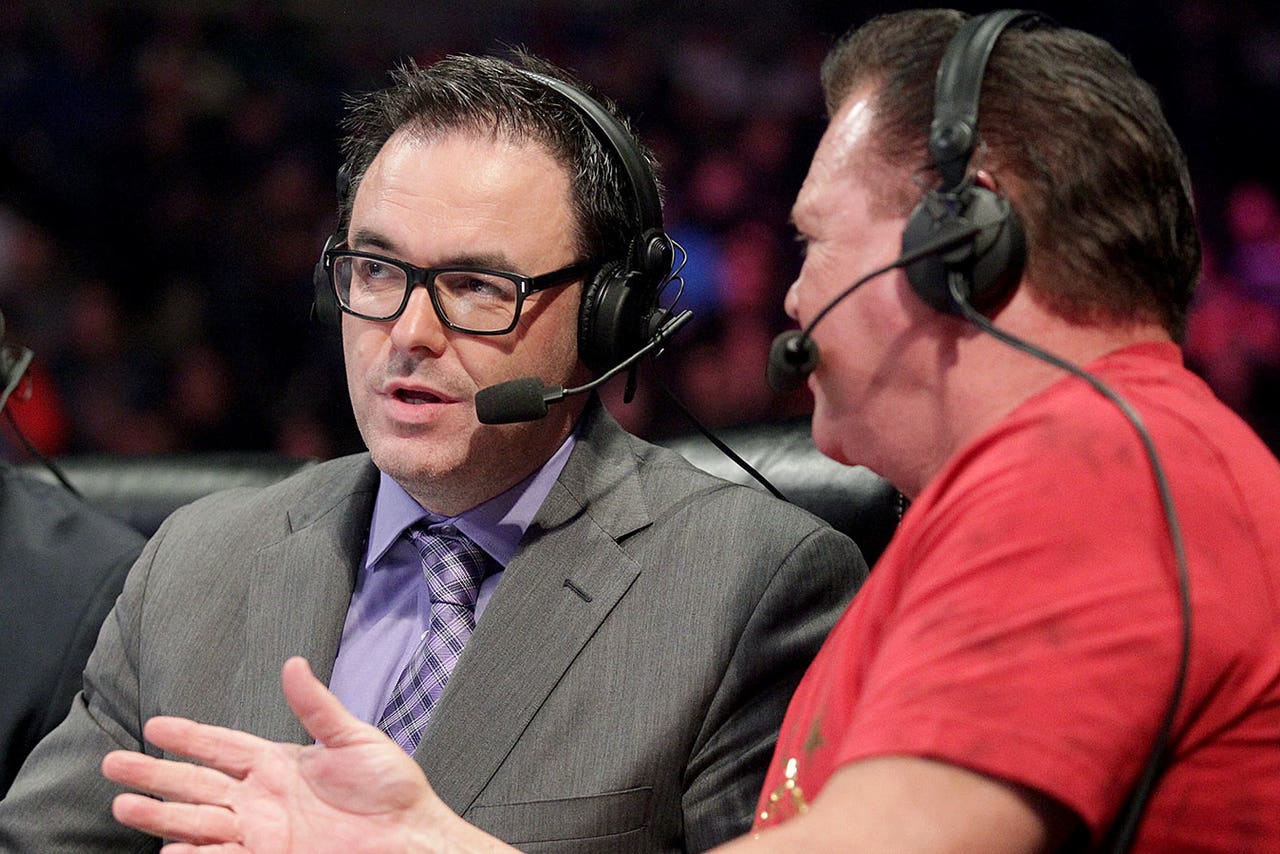 Veteran commentator Mauro Ranallo has called some of the biggest fights in combat sports history from Ronda Rousey's first win over Miesha Tate to Floyd Mayweather's victory over Manny Pacquaio in the biggest money fight in history.
Despite all those accolades, Ranallo was taken aback when he got a message from WWE play-by-play man Michael Cole a few months ago inquiring on his interest in potentially calling matches for the biggest sports entertainment company in the world.
"It began, believe it or not, on Twitter," Ranallo told FOX Sports about his introduction to the WWE. "I noticed that Michael Cole, who is the voice of WWE and calls Monday Night RAW, followed me on Twitter and I was like 'that's kind of strange or odd but cool in the same sense.' I thought maybe he was a boxing or MMA fan, whatever, I thought it was kind of interested. Next thing I get an email from Michael Cole and he's asking me if I'm interested in exploring employment opportunities with WWE. I'm not going to lie for a split-second I thought maybe somebody got hacked or I'm going to be punked again like I was with Mirko Cro Cop back in the day.
"But I responded and from there on it was a few months ago, we connected right away and he told me what the company was looking for was really interesting for me at this stage in my career."
Ranallo is a mainstay in combat sports calling fights for several mixed martial arts promotions before becoming one of the voices of Showtime's boxing series, where he worked several big matches for Mayweather before he retired.
Now Ranallo is the new voice of "WWE Smackdown", which recently moved to the USA Network for a revamped version of the show.
Over the past couple of years, Ranallo also returned to his first love and that was calling professional wrestling matches as he became the voice of New Japan Pro Wrestling in the United States, where he worked alongside UFC heavyweight Josh Barnett.
It was always a passion of Ranallo's to return to wrestling, which is where his commentating roots started more than three decades ago when he was growing up in Canada as a huge fan of WWE and other promotions around the world.
"It's the best of all worlds here," Ranallo said. "I've received enough blessings for a lifetime in terms of my employment. So when this opportunity arose, I was over the moon because anyone who knows me and know my story, sports entertainment has always been my first love. It's where I started my career at the age of 15."
Last week, Ranallo participated in his first show as part of the WWE family and he admits that the entire experience was rather surreal. He says that his nerves were calmed in a lot of ways by the number of athletes at WWE who went out of their way to not only give him a gracious welcome, but also to chat with him about his past work in combat sports.
Ranallo has been a fan of WWE for most of his life but the majority of wrestlers he works with today are also avid mixed martial arts and boxing enthusiasts. The entire experience immediately put Ranallo at ease and before long he felt like he was part of the family.
"I was amazed at how many people came up to me and wanted to talk about PRIDE, wanted to talk about the UFC, wanted to talk about Floyd Mayweather," Ranallo said. "So what made it so comfortable is that we already knew each other. As weird as that sounds, but it instantly made me feel at home. Everyone else and I mean every single person in the WWE crew has made me feel at home instantly. To be able to witness it firsthand, I have even more respect for them."
Ranallo has called matches in several sports and there's a certain kind of enthusiasm he always brings to his broadcasts. That was part of the reason why he was brought onto become part of the WWE and Ranallo is excited to bring his unique style of calling fights to the world of sports entertainment.
"I've had to learn some of the subtleties and the nuances of the sport, but I'm not going to change my style. That's what they wanted and I do work in boxing, kickboxing and MMA and I think one of my abilities is that I'm very emotionally invested in these sports," Ranallo said. "What these superstars and divas and fighters put their bodies through to not only achieve but to entertain. From an announcer's standpoint, I want to be able to convey their stories and add layers to their characters.
"We all know the difference between sports entertainment and the combat sports that I call, but at the end of the day, they are all spawned from the same source and there's a lot of mutual respect between the two bodies. From Ronda Rousey and Floyd Mayweather's involvement in WrestleMania and of course Brock Lesnar, who has been able to conquer both WWE and UFC. So they wanted me to be Mauro Ranallo, championship boxing commentator with a WWE tweak and working with Jerry Lawler and Byron Saxton, I'm in a perfect place."
Just before he stepped out from behind the curtain, Ranallo took a moment to himself to remember a friend from high school who was the first person to not only encourage his desire to call fights one day but to actually voice that one day this teenager would be shaking hands with WWE owner Vince McMahon and working under him as a commentator.
Sadly, Ranallo lost his friend just two years after he uttered that prophetic statement but as he stood behind the curtain to make his first walk to the commentary booth as a WWE employee, he couldn't help but remember that moment from high school while paying a quiet tribute to his fallen friend.
"We all have our paths and we all have our dreams and aspirations," Ranallo said. "The more you give, the more you get but for me to be ringside with the Hall of Famer Jerry 'The King' Lawler and the up and comer Byron Saxton, the first thing I did, I looked through the arena and I had a quick conversation with my friend Michael Janzen, who passed away when we were 19.
"When were 17, Michael was a huge sports entertainment fan told me one day in between classes, I can't wait for the day you work for Vince McMahon. That was 30 years ago and he died when we were 19. I wanted to make sure I included him on my special night because I didn't have a bigger fan in my life. It was surreal to say the least. I've been blessed in so many ways."
The first show with Ranallo has received rave reviews from fans and critics alike and he knows this is the first step to what he hopes will be a long and fruitful relationship with the WWE moving forward.
"I think everyone saw last night what we want to do and everyone was pretty happy with the result," Ranallo said. "Jerry 'The King' Lawler might be the most talented man I've ever worked with. He comes in, he's cool as a cucumber and then all of a sudden as soon as the camera comes on, it was a dream. It was an absolute dream come true to spar and share the same airspace with a guy I've respected for a long, long time."
The excitement in Ranallo's voice during his debut was undeniable and he doesn't expect that to change whether he calls one episode of Smackdown or the next 500 -- he's always going to love the chance to do it.
"I do get excited because I am excited," Ranallo said. "I would not rather be doing anything else and I know what my job is. It's not about me. I know I'm not everyone's cup of tea and not everyone is going to approve of me being in WWE, but I guarantee every Thursday on Smackdown you're going to get the most prepared and the most passionate broadcast that I'm capable of giving you."
---