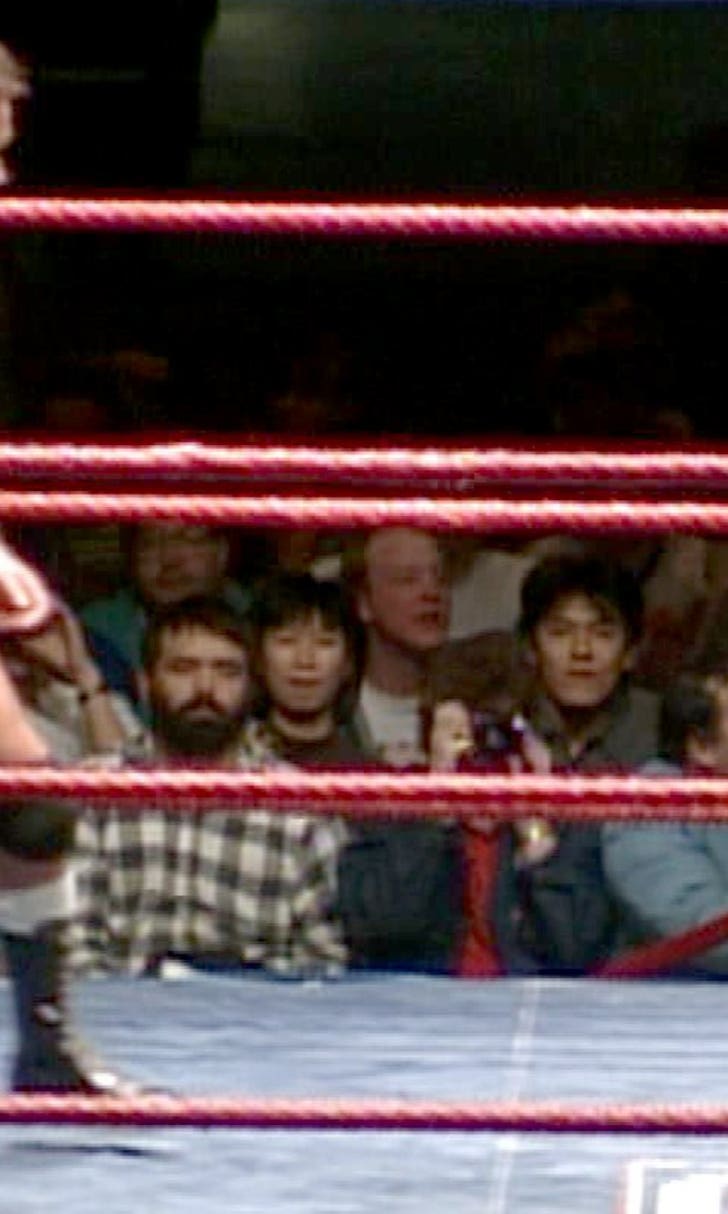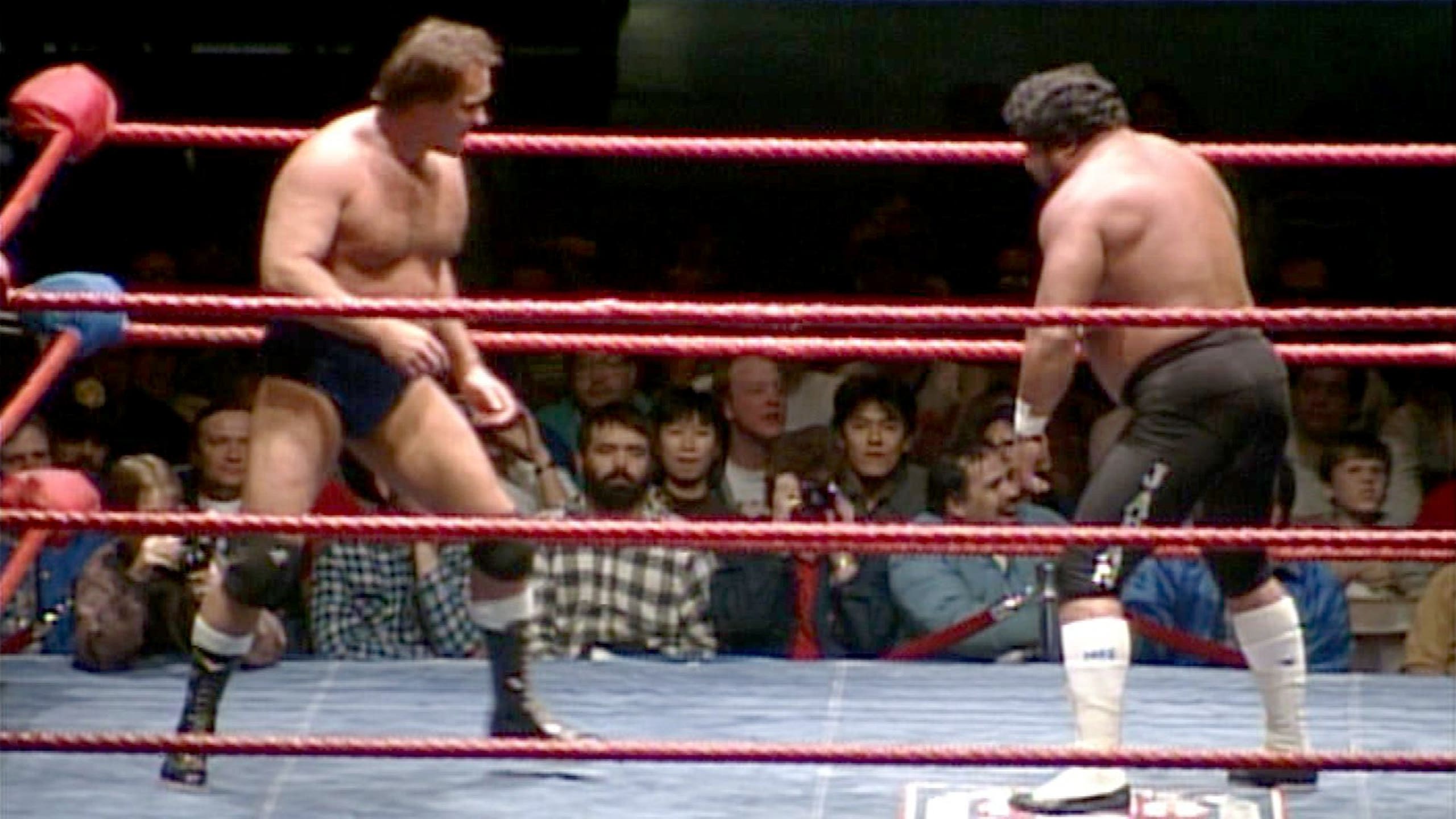 Hidden Gems digs deep into the archives on WWE Network
October 24, 2019
Dig deep into the WWE archives to witness wrestling lore come to life. Spanning over 60 years, Hidden Gems highlights the rare, the unusual, the forgotten, and never-before-seen footage of the Legends of yesteryear and Superstars of today. This carefully curated series is a must for any purist. Look for new Hidden Gems every Thursday.
Released Oct. 24, 2019
Great American Bash 1988: Greensboro
The NWA's 1988 Great American Bash tour rolls into Greensboro, N.C., featuring The Four Horsemen against Dusty Rhodes, "Dr. Death" Steve Williams, Lex Luger, Nikita Koloff & Paul Ellering in a WarGames Match, The Fantastics vs. The Midnight Express & Jim Cornette in a Bunkhouse Tag Team Match and more. (7/16/88)
Released Oct. 17, 2019
Hacksaw and Buzz Tear Down New Orleans
The bitterness between Hacksaw Jim Duggan and Buzz Sawyer cannot be contained in this wild event from Mid-South Wrestling. (11/11/85)
The Modern Day Warrior Battles The Gorgeous One
"The Modern Day Warrior" Kerry Von Erich battles "Gorgeous" Gino Hernandez in this contest from Houston. (2/22/85)
Harley and The Captain
Witness the closing moments of Harley Race facing Dick Murdoch from the predecessor to Mid-South Wrestling. (4/2/77)
Released Oct. 10, 2019
WCW Festival de Lucha
A who's who of Lucha Libre superstars, including Rey Mysterio, Konnan and more gather for this aerial extravaganza.
Released Oct. 3, 2019
Brock Lesnar and Randy Orton face off as phenoms
Before going on to dominate the WWE landscape for nearly two decades, Brock Lesnar faces Randy Orton in this rarely seen contest. (11/29/2001)
Brock Lesnar before he was "The Next Big Thing"
An up-and-coming Brock Lesnar gives Rico one of the toughest challenges of his career. (1/3/2002)
Kofi Kingston and The Miz's early showdown
Kofi Kingston looks to show The Miz the definition of awesome as he battles the cocky Superstar in The Miz's hometown of Cleveland. (3/23/2007)
A young Kofi Kingston faces an extreme opponent
Before winning multiple titles in WWE, Kofi Kingston takes on former ECW Champion Steve Corino in this rarely seen match. (12/14/2007)
Released Sept. 26, 2019
AWA SuperClash IV
Masa Saito puts the AWA World Heavyweight Championship on the line against Larry Zbyszko on this rarely seen supercard. (4/8/1990)
Released Sept. 19, 2019
The Road to SuperClash III
A who's who of WWE Hall of Famers, including Cactus Jack, Jeff Jarrett, The Rock 'n' Roll Express and more, compete in this AWA spectacular inside Kentucky's iconic Louisville Gardens. (9/18/1988)
Arm Wrestling Armageddon
It's a battle of the biceps as "Superstar" Billy Graham takes on The Great Scott in an arm-wrestling contest. (8/25/1973)
The Power of Karate
Witness the devastating effects of Karate Wrestling in this bizarre contest from the 1950s featuring Phil Silva and held at the world-famous Sportatorium in Dallas. (1/12/1954)
Released Sept. 12, 2019
WCW All Nighter 1995
Join Tony Schiavone, "Mean" Gene Okerlund and Bobby "The Brain" Heenan as they count down the 10 greatest Clash of the Champions matches of all time. (1/20/95)
Released Aug. 29, 2019
The Viper of Nottingham
Randy Orton looks to successfully defend his WWE Championship against Triple H across the pond. (4/13/08)
Cardiff Chaos
Finn Bálor puts the NXT Championship on the line against Samoa Joe and Sami Zayn in a Triple Threat Match. (12/15/15)
The Deadman Defense
The Undertaker defends his WWE Championship against The British Bulldog in this rarely seen contest from Canada. (11/30/91)
Fantastically Exotic
Exotic Adrian Street battles Bobby Fulton of The Fantastics in this exciting match from Mid-South Wrestling. (10/1/84)
The Streets of Oklahoma
Terry Taylor takes on one of wrestling's most interesting characters in Adrian Street in this bout from Mid-South Wrestling. (12/2/84)
Street's Stampede
Two of Britain's best square off when Adrian Street faces Davey Boy Smith from Stampede Wrestling. (10/30/81)
Released Aug. 22, 2019
Superstars on the Superstation
Ric Flair puts the NWA World Heavyweight Title on the line against Ron Garvin, Dusty Rhodes battles Tully Blanchard, The Rock 'n' Roll Express take on The Midnight Express and more in this star-studded extravaganza. (02/07/86)
Released Aug. 15, 2019
Boogie Jam 1984
Ric Flair and Ricky Steamboat add another chapter to their storied history in this epic battle from 1984. (03/17/84)
Released Aug. 8, 2019
The King of the Bowl
Harley Race and "Superstar" Billy Graham put their respective championships on the line as they face off at the Superbowl of Wrestling. (1/25/78)
The Battle at Bayfront
The World Heavyweight Championship is up for grabs as Harley Race defends the title against former champion Jack Brisco. (8/12/78)
A Tussle in Tampa
Harley Race teams with Cowboy Bill Watts to face the team of Jack and Gerald Brisco in this bout from Florida. (10/8/74)
Cementing a Legacy
Witness highlights of Ric Flair going to war with the legendary Harley Race in front of a rabid audience. (11/14/80)
Giants and Kings
See exclusive outtakes of Andre the Giant, Harley Race and Frenchy Martin visiting Napoleon's tomb in Paris. (10/1/87)
King of the Yard
Harley Race faces The Junkyard Dog with Andre the Giant as the special guest referee in this match from Paris. (10/23/87)
Released Aug. 1, 2019
SummerSlam Spectacular 1993
Money Inc. face The Steiners in a Steel Cage Match for the WWE World Tag Team Championships, while Shawn Michaels defends his Intercontinental Title against Bob Backlund. (8/22/93)
---