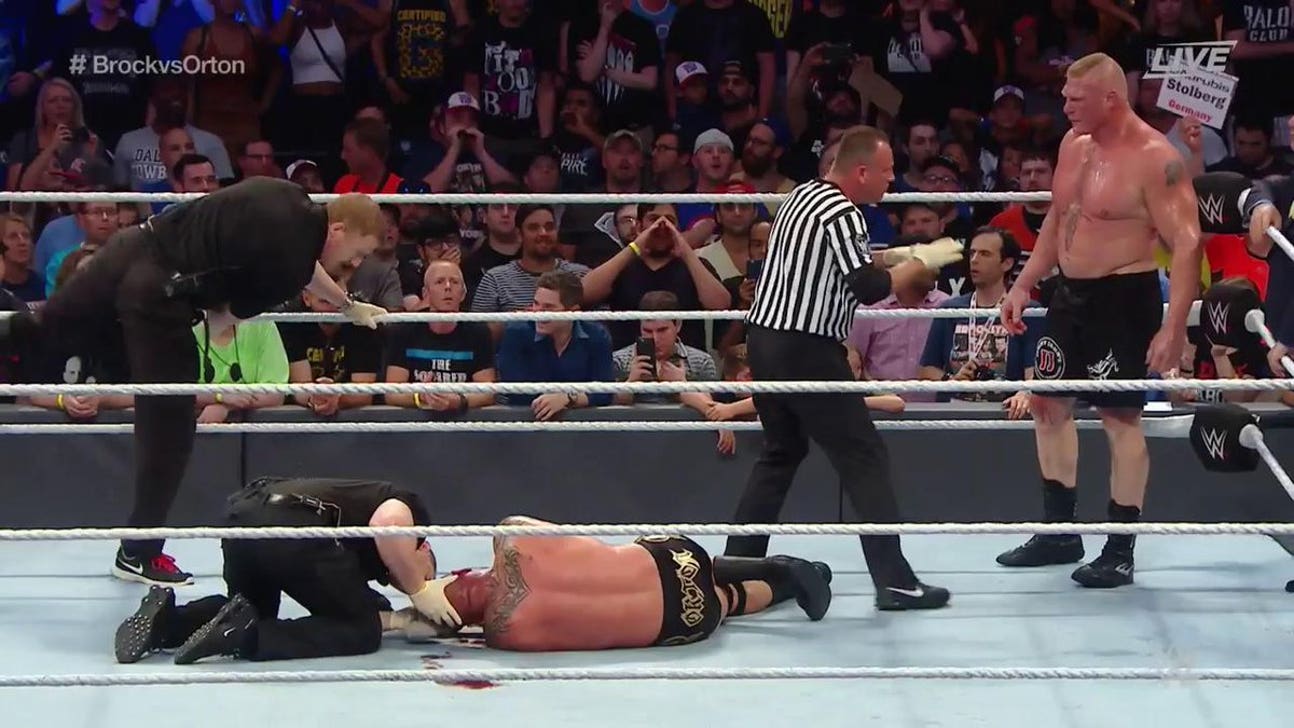 Brock Lesnar bloodies Randy Orton, F5's Shane McMahon at SummerSlam
Published
Nov. 15, 2016 1:41 p.m. ET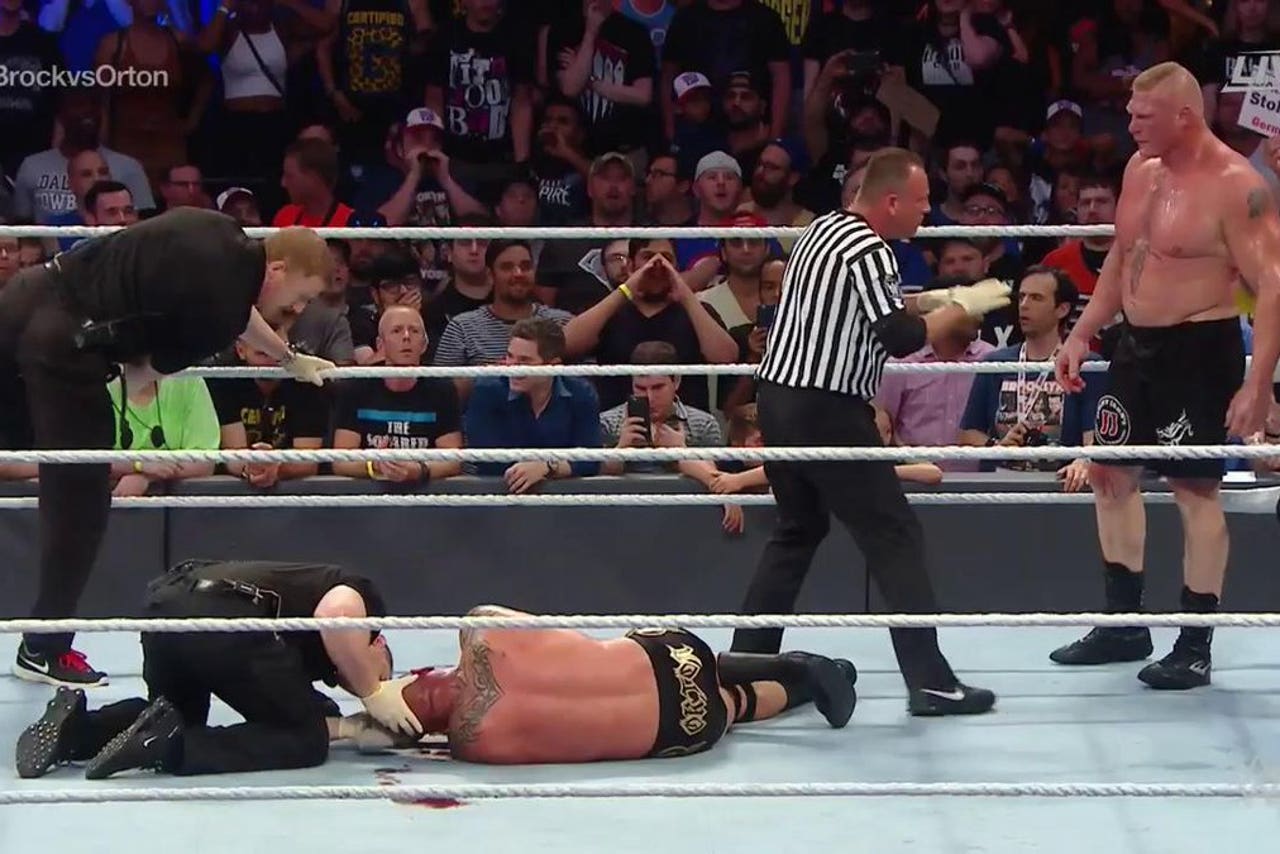 He's the Beast Incarnate for a reason.
In his first in-ring action since UFC 200, Brock Lesnar absolutely destroyed Randy Orton at SummerSlam. He threw the Legend Killer around the ring:
He danced around in typical Lesnar fashion:
He threw Orton onto the announce table:
Then he ate an RKO on that same table like it was nothing, because Lesnar's not here to sell someone else's moves. He's in the ring to inflict pain:
After Orton kicked out of an F5, Lesnar decided he'd had enough of this whole "scripted reality" thing, grounding the Viper and assaulting him with a flurry of punches that left Orton gushing blood:
As Lesnar continued his assault after the match was called, SmackDown Live commissioner Shane McMahon came to the ring to check on Orton — only for the Beast to hit McMahon with an F5:
It wasn't all fun and games for Lesnar, though. An enterprising fan managed to troll the mountain-shaped human with a perfectly succinct sign that poked fun at Lesnar's recent failed drug tests:
Speaking of juice, someone get Orton a juice box and a cookie, STAT. He's going to need to replenish his body after losing all that blood.
---