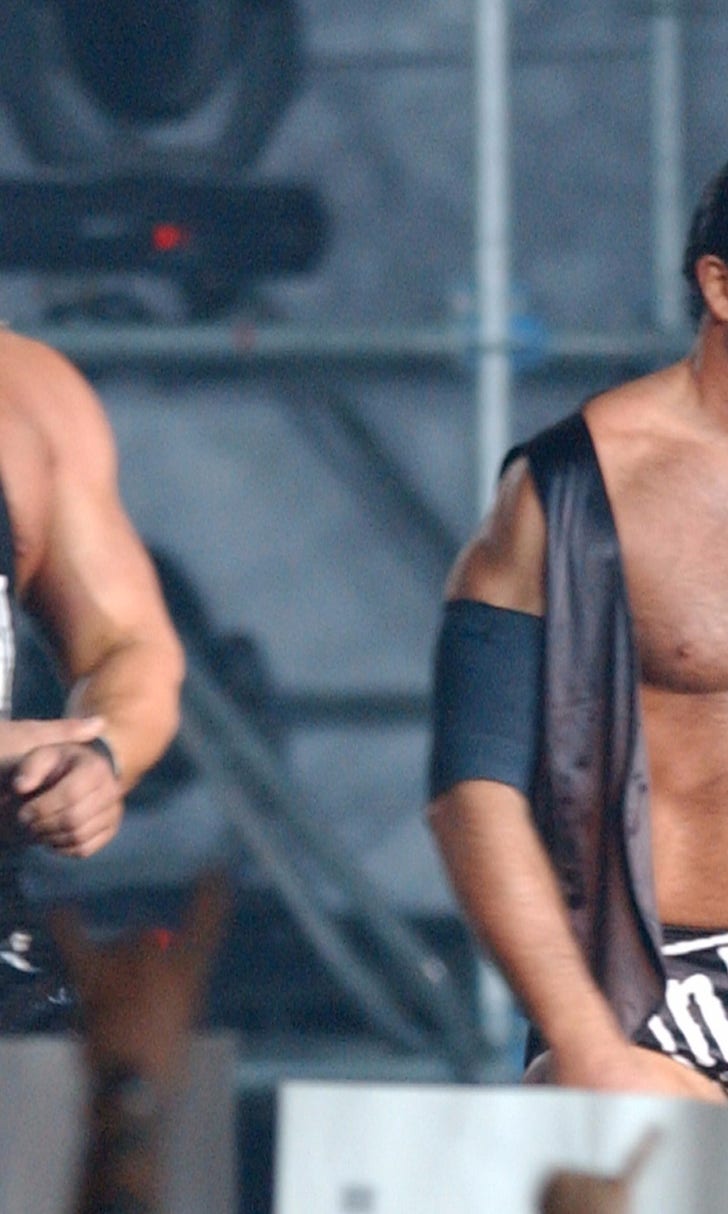 Bridgeport Bluefish nWo jerseys are too sweet
BY Barry Werner • September 2, 2016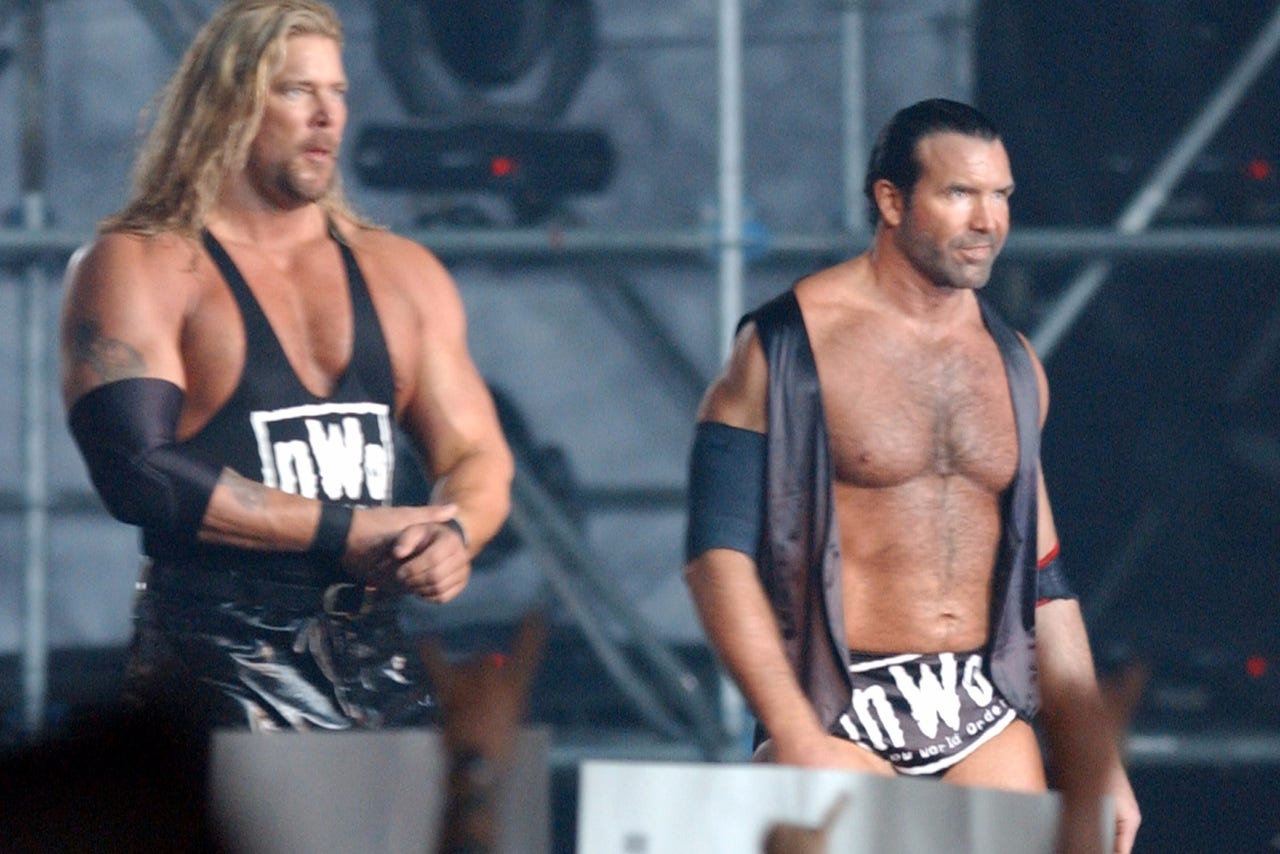 The nWo members rarely lost matches. Okay, so they were scripted.
However, Kevin Nash, Scott Hall and buddy Sean Waltman took their turn at a sport that's finish wasn't planned ... and came out on the winning side again.
The legendary wrestling trio guest-managed the Bridgeport Bluefish ti an 8-6 victory over the Southern Maryland Blue Crabs on Friday,
Now, there have been some unique baseball uniforms this year but none rival the classic nWo look the Bluefish wore.
Check these out:
---