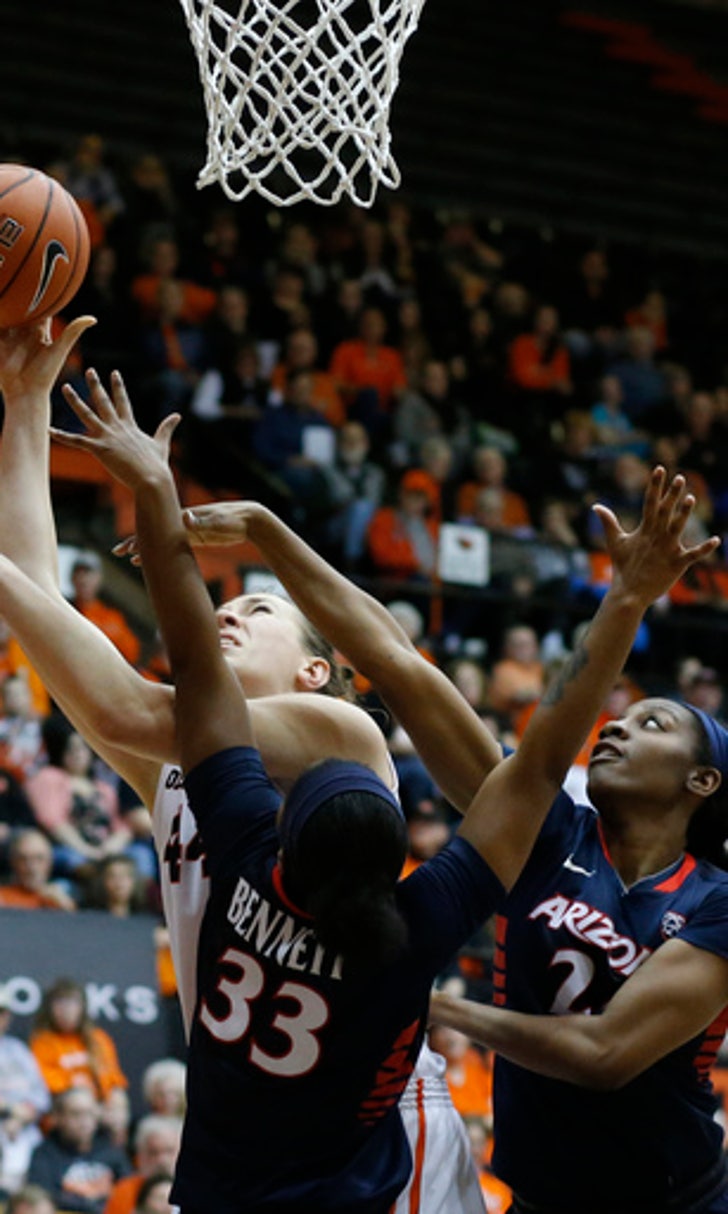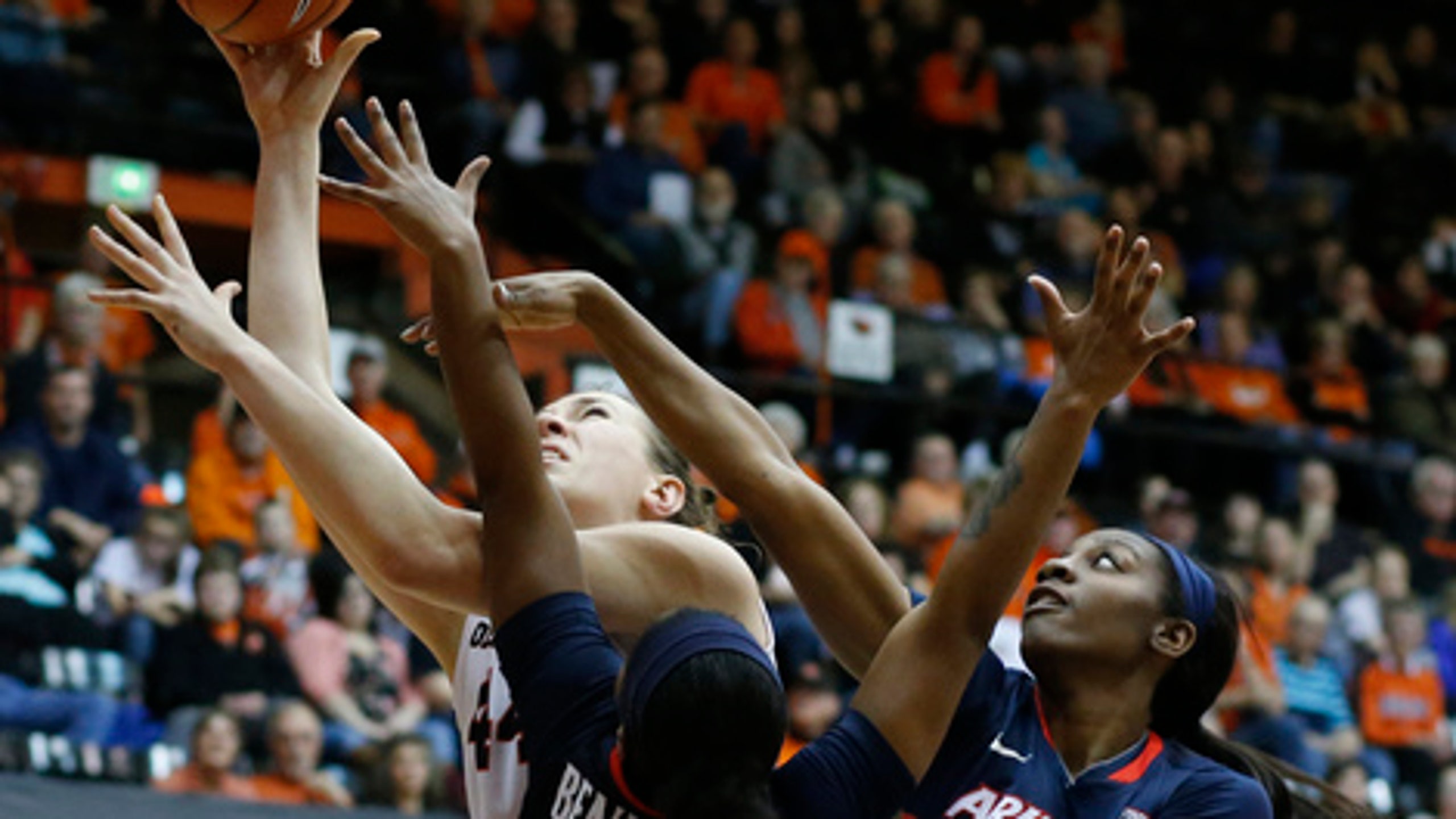 Wiese helps No. 9 Oregon St overwhelm Arizona, 71-43
BY foxsports • January 30, 2016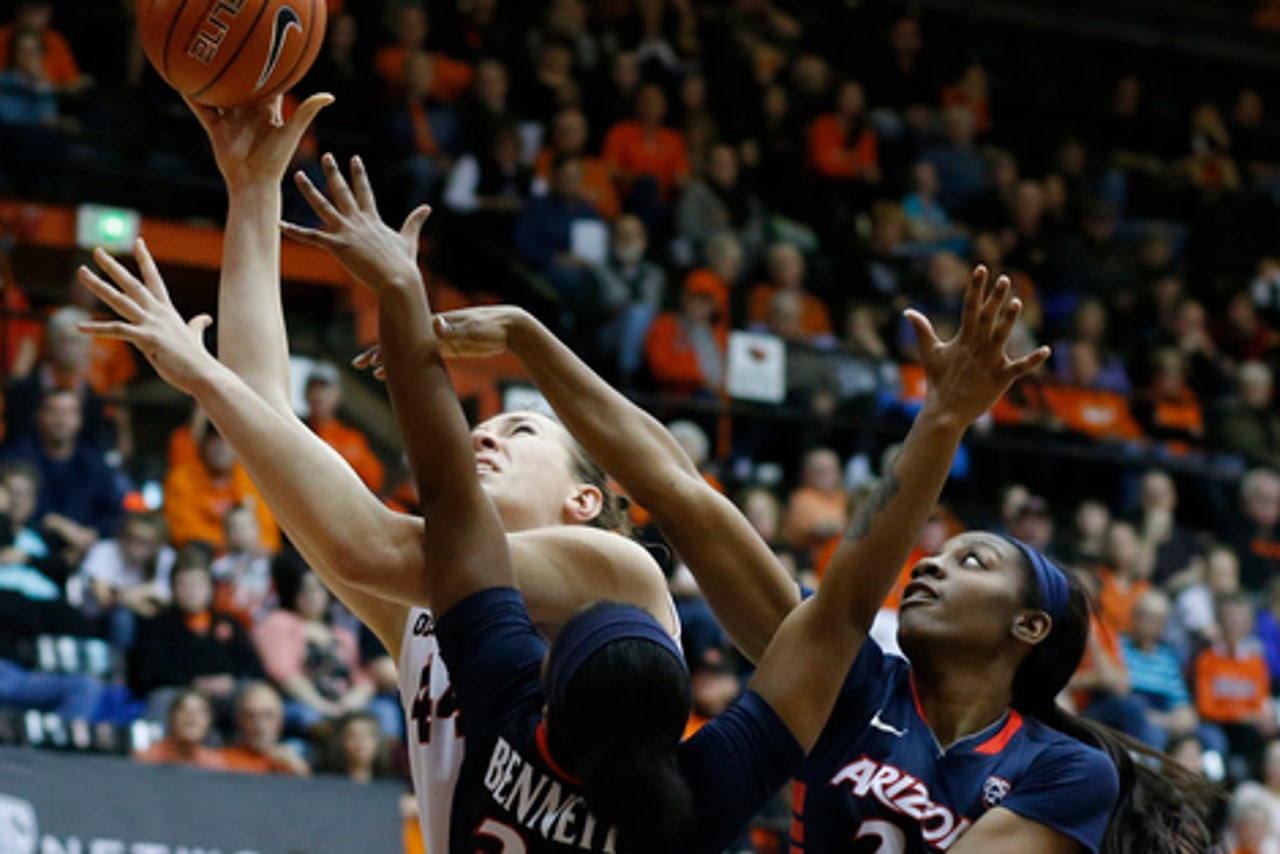 CORVALLIS, Ore. (AP) With one star player unavailable, Oregon State point guard Sydney Wiese made her presence felt on Friday.
''Just the speed of the game was Syd's speed,'' said Beavers coach Scott Rueck. ''That ball moved so quickly offensively. It was nice to have her back.''
Wiese returned to the starting lineup after a hand injury and had 15 points, 11 rebounds and seven assists as No. 9 Oregon State overwhelmed Arizona 71-43.
''I got a full week of practice in leading up to the game, which helped a lot to help me feel more comfortable out there,'' Wiese said.
Deven Hunter scored 12 points and grabbed nine rebounds and Ruth Hamblin added 12 points for the Beavers (17-3, 8-1 Pac 12).
LaBrittney Jones scored 10 points for the Wildcats (11-10, 2-7), and was the only Arizona player in double digits.
Oregon State won its seventh in a row, despite the absence of leading scorer Jamie Weisner, who missed the game due to illness. Rueck hoped Weisner would return for Monday's game against No. 8 Arizona State.
Wiese missed eight games and had come off the bench in the Beavers' previous two games.
Oregon State used a considerable size advantage to outrebound Arizona 44-32 and shot 46.6 percent from the field, including 9 of 18 on 3-pointers. The Wildcats shot 29.6 percent.
''I thought we did a good job defensively, keeping this team in front of us, making them take tough shots,'' Rueck said.
The Beavers closed out the first quarter on a 10-0 run, capped by a Wiese 3-pointer, to go ahead 23-12.
Oregon State went on a 19-1 run in the second quarter to take a commanding lead, and seven players scored during the stretch.
The Beavers led 47-19 at halftime, and were up by as many as 32 points in the third quarter.
''We let it get away from us in the first half. I thought we started off pretty well and then they started hitting those threes. . Those points add up pretty quickly,'' said Arizona coach Niya Butts.
TIP-INS
Arizona: The Wildcats are 0-4 in Pac-12 road games this season. ... Arizona has been held without a 3-pointer once this season, but through three quarters, the Wildcats had attempted only one shot from long range, and missed. Jones made a 3-pointer shortly after the start of the fourth quarter, however, and Arizona finished one for five from beyond the arc.
Oregon State: In the last seven games, no Oregon State opponent has shot better than 35.3 percent. ... Weisner, one of three Beavers on the Naismith Trophy Early Season Watch List, is averaging 16.8 points and 5.4 rebounds per game.
BIG GAME: Wiese said the strong team effort on Friday was a good tune-up for Monday, when Oregon State takes on No. 8 Arizona State. ''It was good for us to build confidence going into Monday, because we need to be firing on all cylinders,'' Wiese added.
LONG RANGE: Rueck said Oregon State's success on 3-pointers came because the Beavers focused on driving to the rim early, which led to open shots from the perimeter. ''Once we started attacking, then the help had to come,'' Rueck said.
UP NEXT
Arizona plays at Oregon on Sunday.
Oregon State hosts Arizona State on Monday.
---