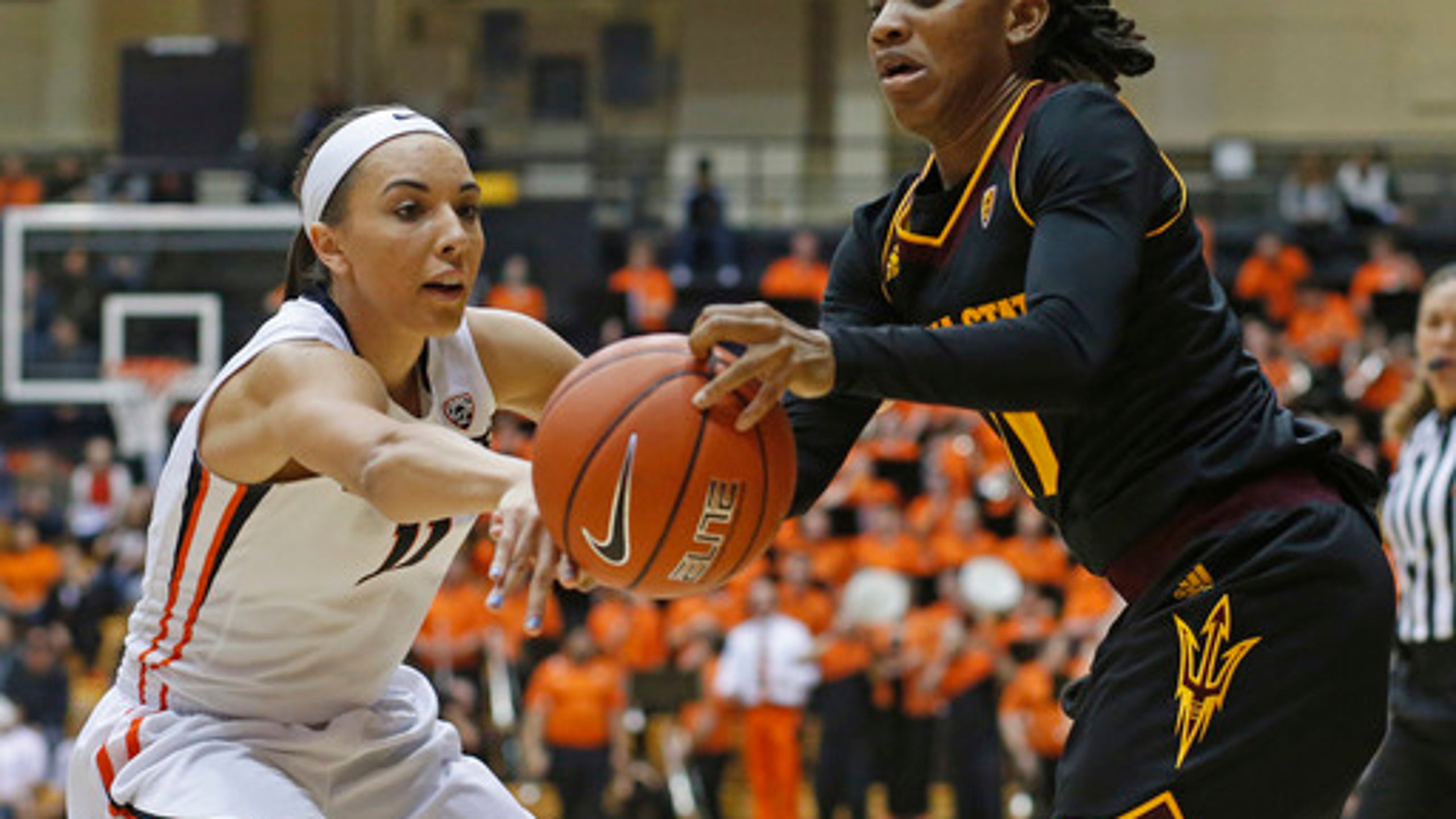 Weisner leads Oregon St women past No. 8 Arizona St 67-44
BY foxsports • February 2, 2016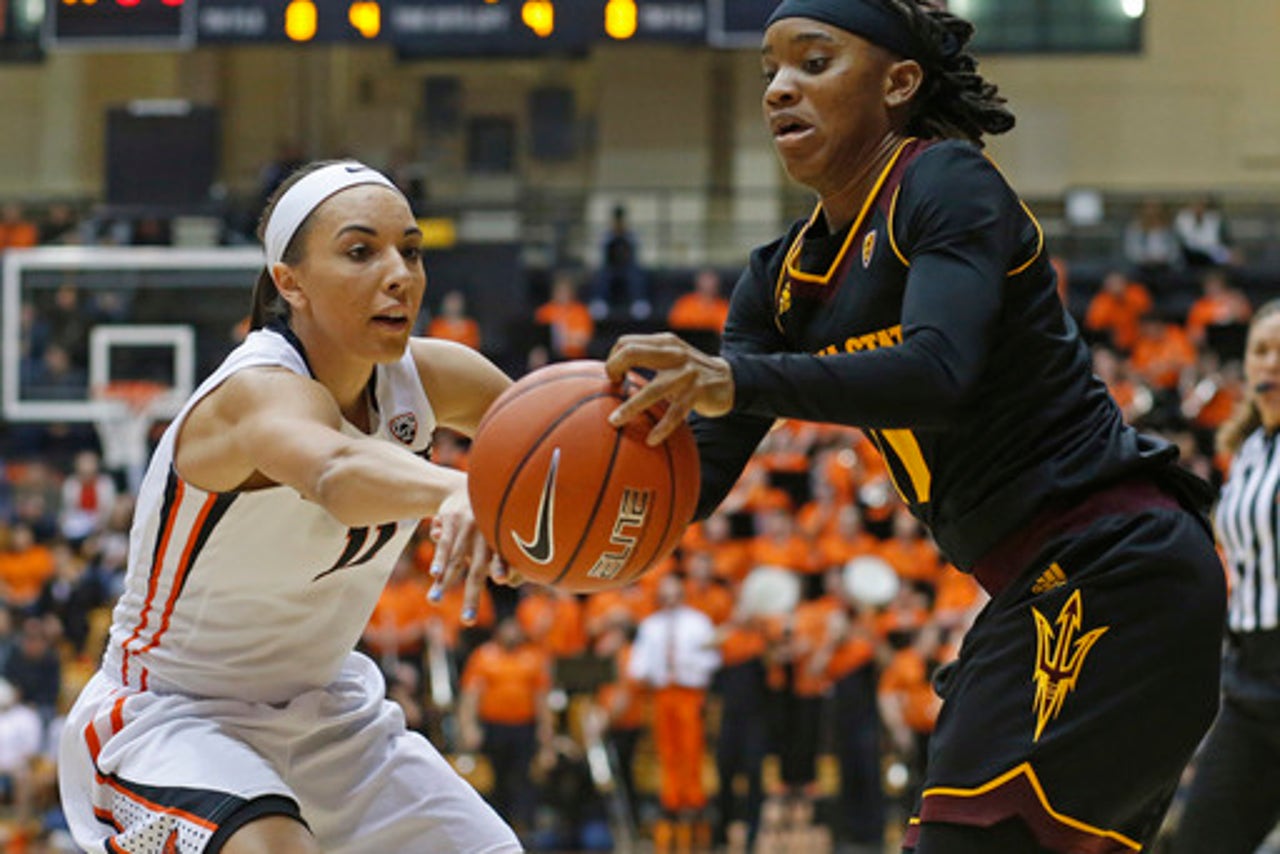 CORVALLIS, Ore. (AP) Jamie Weisner scored 25 points on 9-for-10 shooting to lead No. 9 Oregon State past No. 8 Arizona State 67-44 on Monday night in a matchup of the Pac-12 Conference's top teams.
Ruth Hamblin had 12 points and eight rebounds, and Sydney Wiese added 14 points, nine rebounds and six assists for the Beavers (18-3, 9-1). Wiese also committed six turnovers, but Oregon State won its fourth straight over the Sun Devils and eighth in a row overall.
Sophie Brunner scored 13 points for the Sun Devils (18-4, 9-1), who were seeking a school-record 16th consecutive win.
The Beavers took control with a 15-2 run to start the second half, and Katie McWilliams' 3-pointer with 3:46 left in the third quarter put Oregon State up 46-31. The Sun Devils were held scoreless for nearly 6 minutes during the surge.
---