College Basketball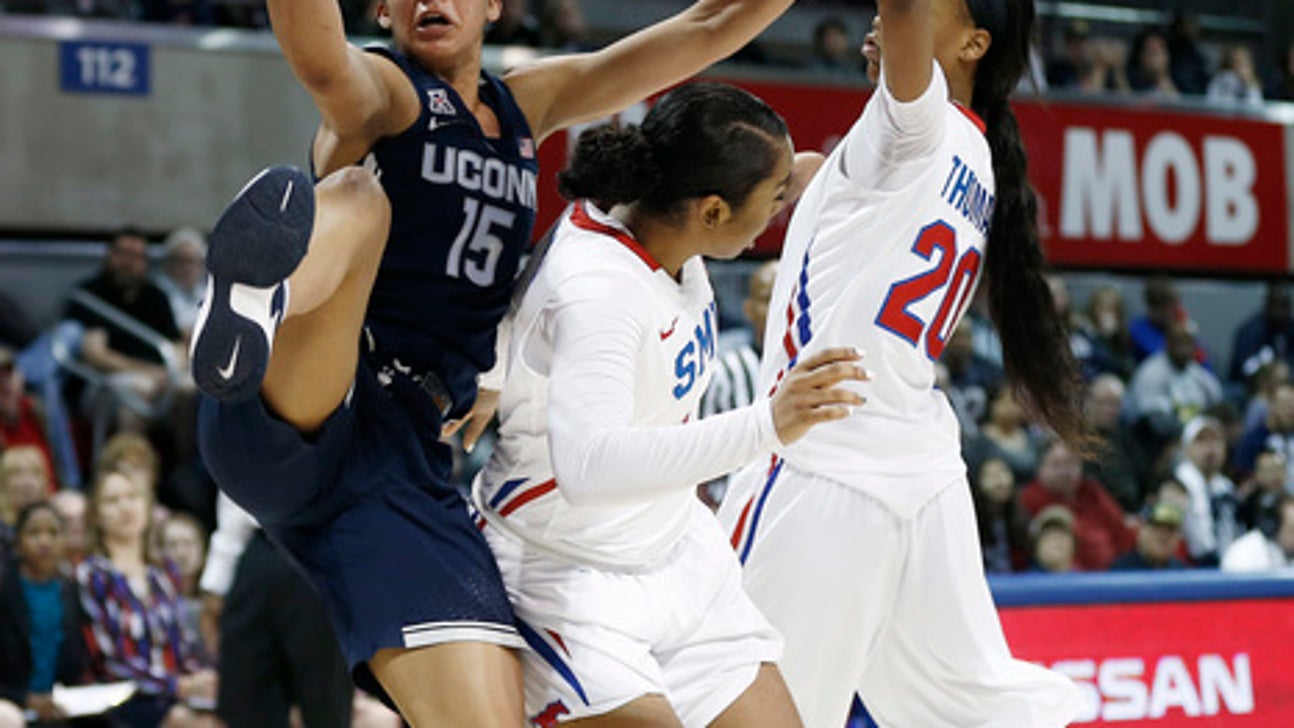 College Basketball
UConn women win 91st straight to break their own NCAA record (Jan 14, 2017)
Updated
Mar. 4, 2020 6:24 p.m. ET

DALLAS (AP) Winning 91 in a row, that's nice.
Now Geno Auriemma and his UConn Huskies can focus on the real goal - a return to Dallas to play for a fifth straight national championship.
UConn broke its own NCAA record with its 91st consecutive victory Saturday with an 88-48 romp over SMU after scoring the game's first 21 points.
''Even afterward, there's a feeling of accomplishment, they feel like they've done something significant,'' Auriemma said. ''But there isn't this over-the-top screaming and yelling as if we just won a national championship.''
While his team has stayed on an even keel, Auriemma told them the streak ''was maybe more significant than winning a national championship.''
UConn (16-0, 4-0 AAC) broke the record of 90 consecutive wins that his team first had more than six years ago. They matched that mark with a 65-point rout of No. 20 South Florida last Tuesday.
''I'm not taking for granted at all this is one of the coolest things I've ever been a part of,'' Katie Lou Samuelson said. ''Now we can really just focus each game at a time, and not have to worry anything if we're keeping it up or not.''
The four-time defending national champion Huskies haven't lost a game since falling in overtime at sixth-ranked Stanford on Nov. 17, 2014.
Their first 90-game winning streak broke the Division I record of 88 straight wins by the UCLA men's basketball team and famed coach John Wooden. That UConn streak also started after a loss to Stanford, in the 2008 national semifinal game, and ended with another loss at Stanford on Dec. 30, 2010.
While the Huskies don't play Stanford in this regular season, they do have wins over second-ranked Baylor, third-ranked Maryland and sixth-ranked Notre Dame - the latter two on the road.
Auriemma said his team's focus has been on getting in position for another national title shot.
''All of sudden you wake up one day, like today, and you realize that along that way, I can't believe we did this,'' he said. ''It's a lot, 91 games is a lot.''
Samuelson scored 28 points, one short of her career high, on 11-of-21 shooting with five 3-pointers. Naphessa Collier added 19 points and a career-high 16 rebounds for UConn, while Gabby Williams also had a double-double with 19 points and 10 rebounds, along with six assists.
Alicia Froling, a junior from Australia, led SMU (10-7, 1-3) with 16 points and 12 rebounds.
''What a very, very good team,'' first-year SMU coach Travis Mays said. ''I hear people say at the beginning of the year UConn was supposed to have a down year. ... That's a program that has championship pedigree, and the culture is there. You go there, they just plug you in and they keep on winning.''
BIG PICTURE
UConn: With another NCAA record in hand, the real focus for the Huskies is getting back to Dallas in about 2 1/2 months for the Final Four and going for their 12th national championship. The national semifinal games are March 31 at the American Airlines Center, the home of the NBA's Dallas Mavericks, which is about 5 miles from the SMU campus.
SMU: The Lady Mustangs clearly were overwhelmed by UConn, but so are most other teams. But this game is no measure of the progress being made under Mays, who worked under three Hall of Fame coaches before his first head coaching job. SMU went into the game with the league's best field goal defense (35.6 percent) while allowing 58 points a game, third among the 11 AAC teams.
DOMINANT NUMBERS
UConn is 58-0 in American Athletic games in its four seasons since joining that league, plus nine more wins while sweeping through the conference tournament each of the past three seasons. ... SMU is 0-7 against UConn, and had lost the first six by an average margin of 51 points. ... 6-0 vs. SMU, 3-0 in Dallas, average margin 51 points. ... The Huskies have won 118 consecutive games against unranked opponents over the past five years, and have won 293 of their last 294 such games.
STAYING IN DALLAS
Before going to Tulsa for their next game, the Huskies are staying in Dallas. They will go to the Mavericks game on Sunday. After that, long-suffering Philadelphia Eagles fan Auriemma said his team ''will be required to sit and root for the Packers against the Cowboys.'' He said anyone he sees smiling even ''a little bit'' about the Cowboys will be running sprints.
UP NEXT
UConn goes for its 92nd consecutive victory at Tulsa on Tuesday night, then the Huskies go home to play Tulane on Jan. 22.
After three straight losses, the only time this season to lose consecutive games, SMU plays three of its next four games on the road. The Mustangs go to Cincinnati on Tuesday night.
---
More AP college basketball coverage: www.collegebasketball.ap.org and http://www.twitter.com/AP-Top25
---
---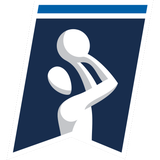 Get more from College Basketball
Follow your favorites to get information about games, news and more
---