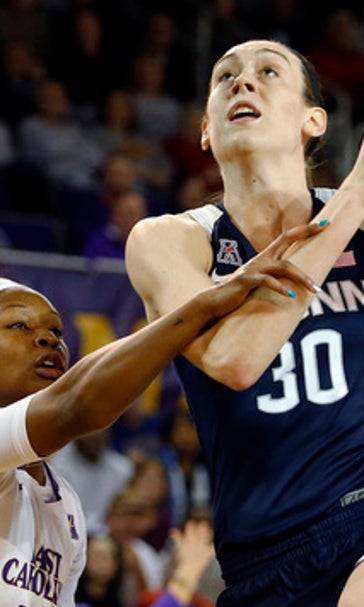 UConn to US: Stewart does double duty with national team
BY foxsports • February 23, 2016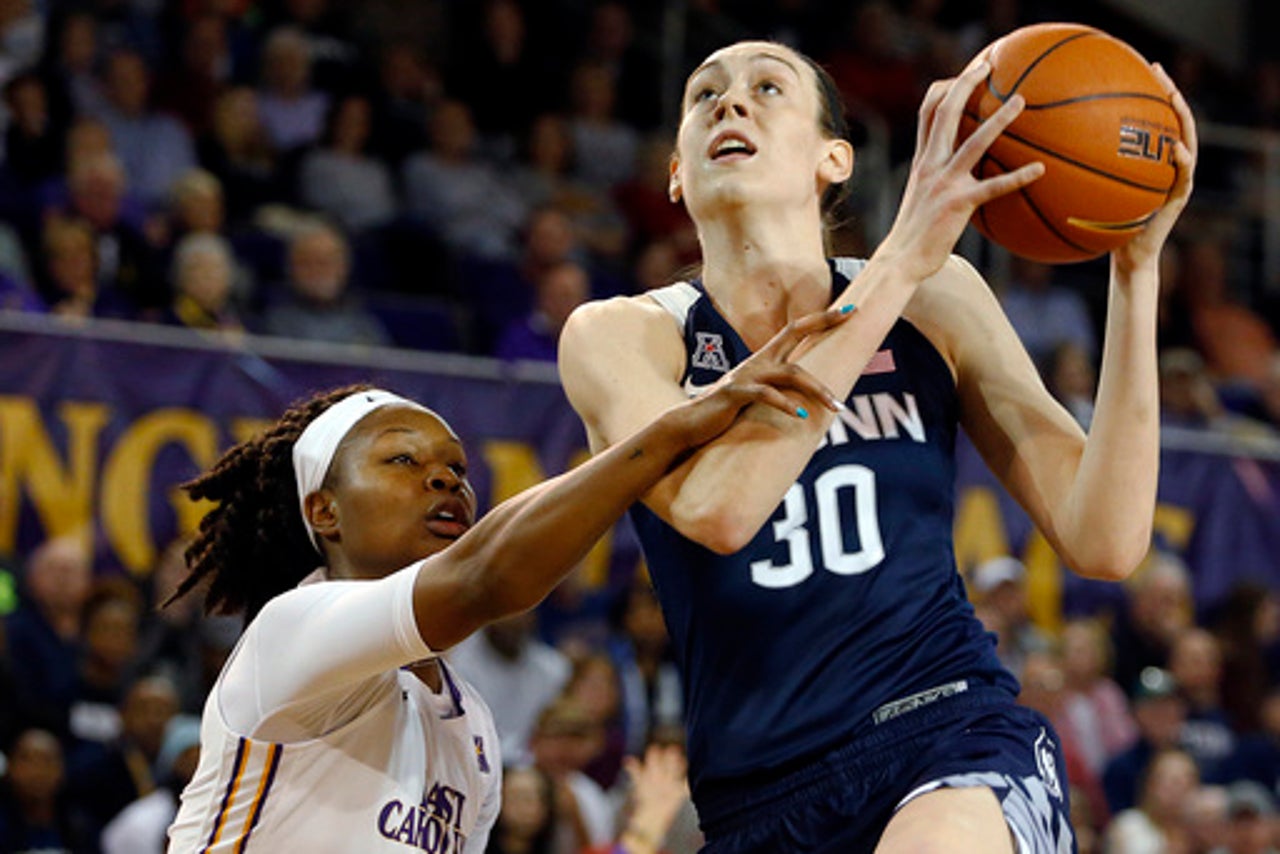 STORRS, Conn. (AP) Connecticut's Breanna Stewart got a brief glimpse of her basketball future during a three-day U.S. training camp.
With the national team training at UConn, the Huskies' star senior participated in camp as one of the finalists for the Rio Olympics.
''At first I didn't even think I'd be practicing here at the training camp. I'd just be here watching,'' Stewart said. ''To find out I'd come here and participate is huge. We got a lot going on with UConn in the middle of our season, but it was good to take a three-day break and make the focus the U.S. team.''
Stewart helped UConn win the last three national championships and has the No. 1 team in the nation poised for an unprecedented fourth title in April. With that in mind, there was some thought by USA Basketball that she might just watch practice and not play so that it didn't affect a possible historic season.
Her college coach, who also happens to coach the Olympic team, quickly put that notion aside.
''It was pretty easy,'' Geno Auriemma said of the decision to play the only college athlete at camp. ''They said, `We're having training camp so you're trying to make the team and that means you have to try out. This is an opportunity for you to play. This is part of your future.' She looked great. She just feels right at home, feels comfortable. The initial star-struck jitters are kind of gone.''
Stewart fit in smoothly with the 15 other players in camp. She finished off baskets on the break and blocked shots on defense. She looked a lot more comfortable than her first experience with the national team. Stewart was part of the world championship squad that won a gold medal in 2014, but she didn't really play many minutes. She also took part in the team's European tour last fall.
''Stewie's definitely gotten more confidence in herself since when she played on the world championship team,'' U.S. point guard Sue Bird said. ''You can tell she knows she belongs out there.''
Bird will almost assuredly get more chances to play with Stewart in the future. Stewart is expected to be the No. 1 pick by Bird's Seattle Storm in the WNBA draft, which will be held April 14 at the Mohegan Sun.
But that can wait. For now, Stewart's focused on the present and will spend the next month trying to lead the Huskies to a place no college team has reached before.
''It's a glimpse of what's to come,'' said Stewart, a two-time AP Player of the Year. ''I've been trying to stay in the moment. Coming here and playing with these guys is exciting. You're playing with the best of the best. Now I got a little taste of it, but back to UConn and hope things go as slowly as they can.''
---
Follow Doug on Twitter at http://www.twitter.com/dougfeinberg
---