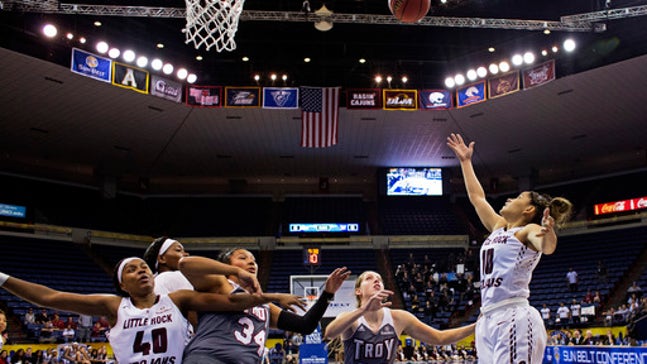 Troy women stun Little Rock 61-60 for Sun Belt title
Published
Mar. 12, 2016 11:50 p.m. EST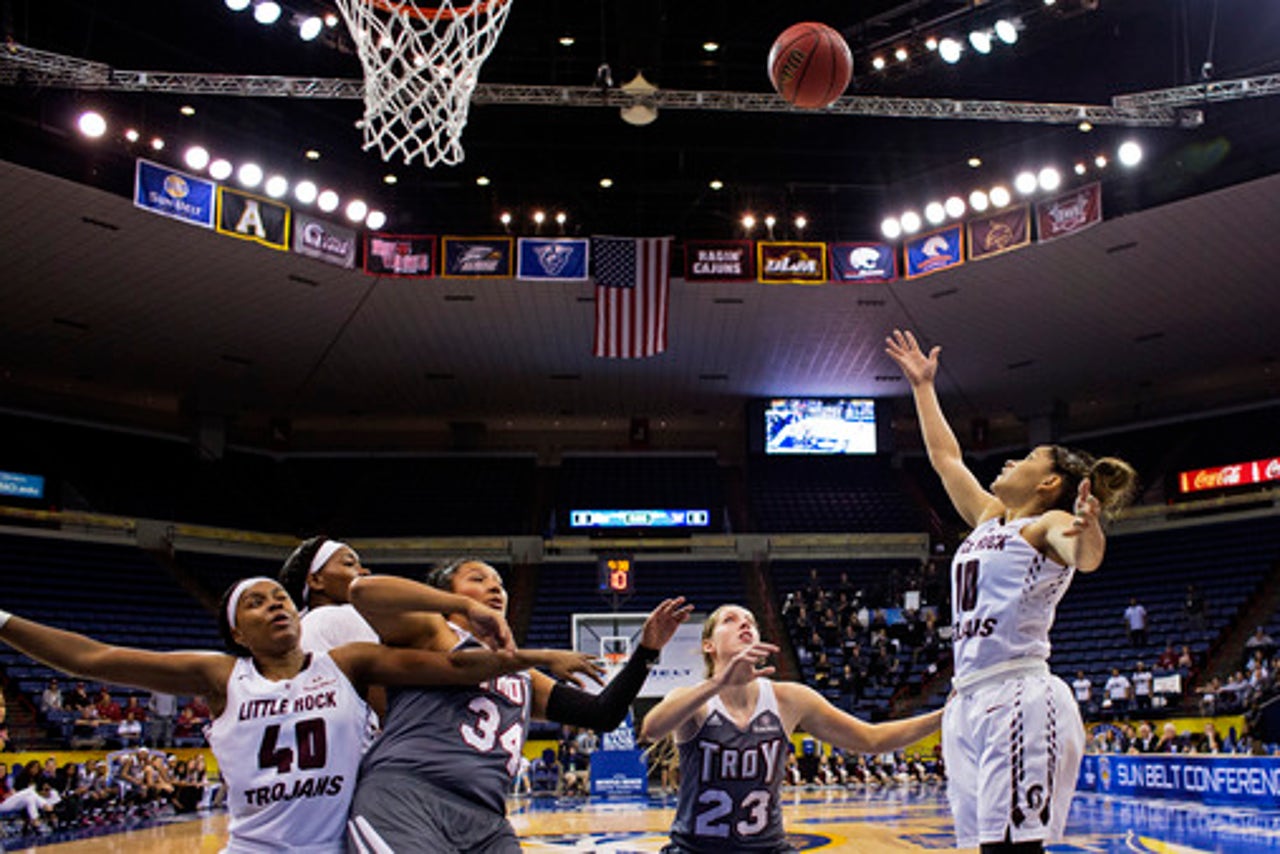 NEW ORLEANS (AP) Ashley Beverly Kelley scored with 20.2 seconds to play and Caitlyn Ramirez blocked a layup with one second left and fourth-seeded Troy shocked defending Sun Belt champion Little Rock 61-60 on Saturday to advance to the NCAA Tournament for the second time in school history.
Troy (20-12), coming off a 96-89 upset over top-seeded Arkansas State in the semifinals, took the lead when Kelley Beverly stepped just inside the free-throw line and knocked down a jumper.
Little Rock (20-12), the second seed with a 15-game winning streak, elected to play the final seconds out and Monique Townson drove down the left side of the lane and put up a left-handed shot that Ramirez deftly blocked as time expired.
Beverly finished with 17 points and Arjae' Saunders had 21 for Troy, which made its only other appearance in the NCAA Tournament in 1997.
Sharde' Collins had 19 points and Shanity James had 15 and 11 rebounds for Little Rock, which was seeking its fifth NCAA berth.
---