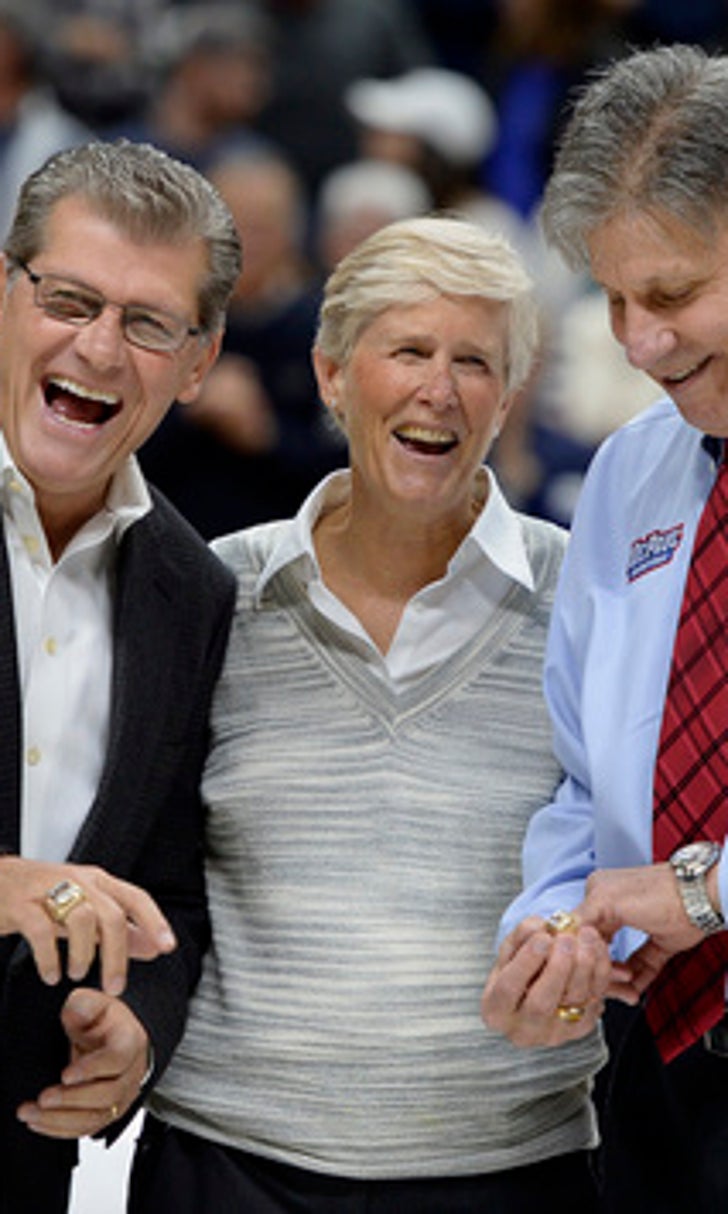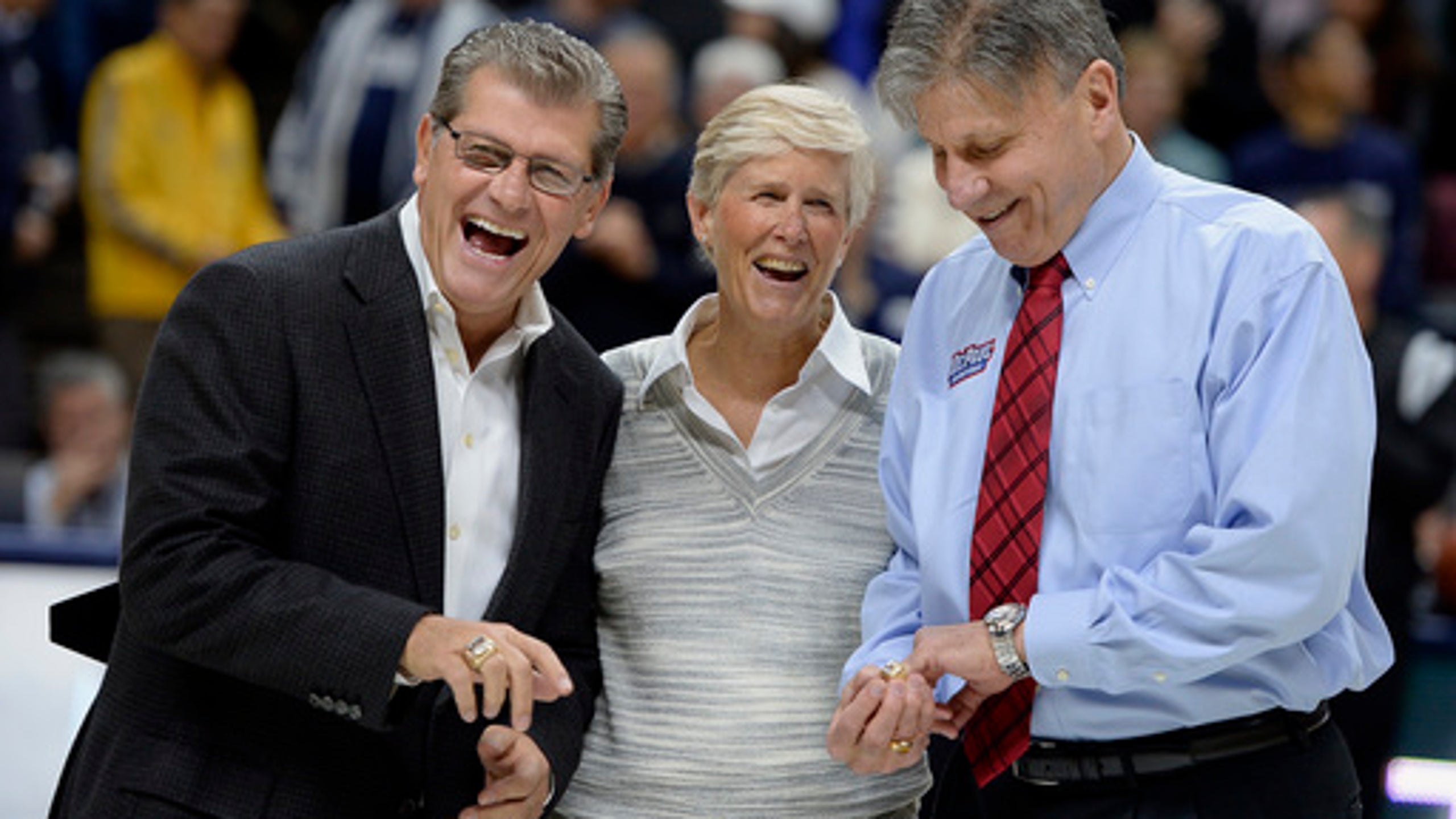 No. 2 UConn routs No. 15 DePaul 91-46 for 81st straight win
BY foxsports • December 1, 2016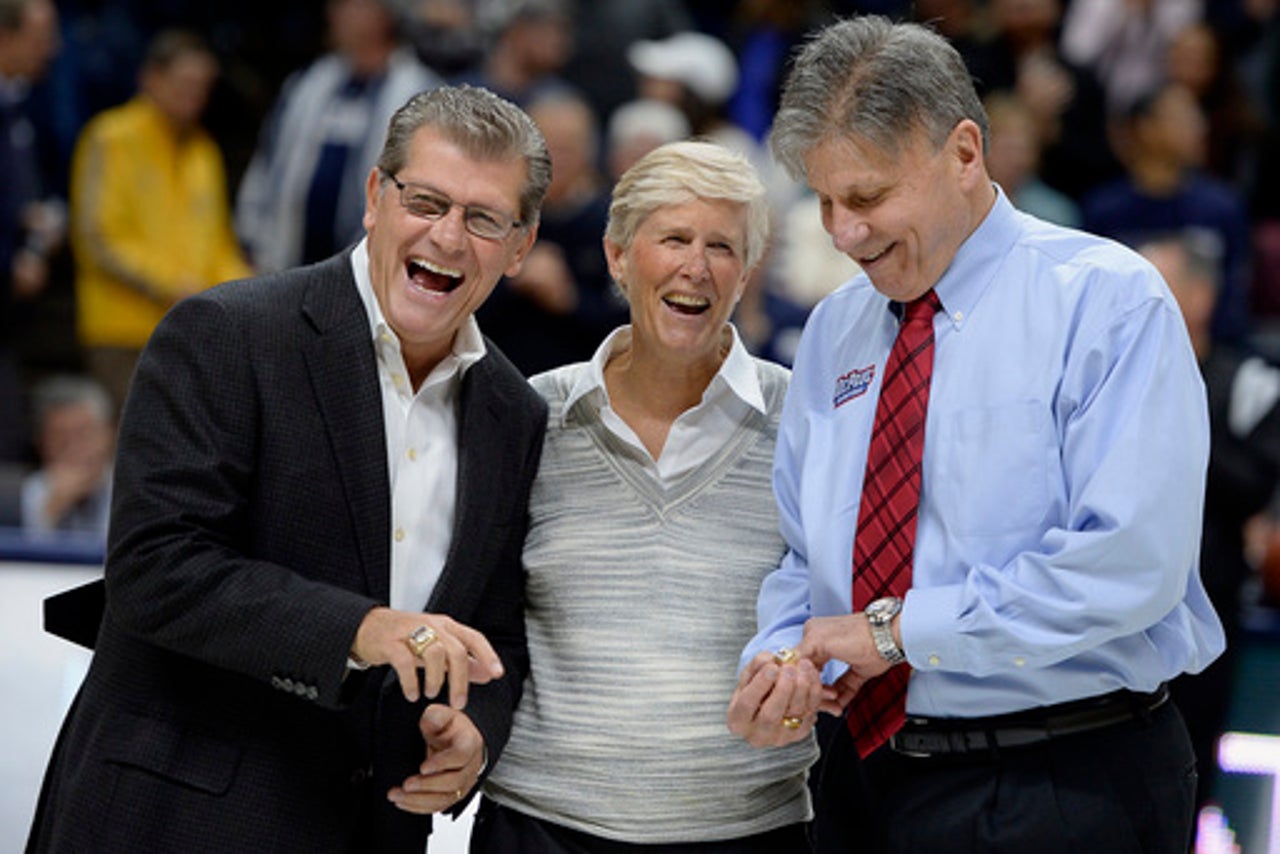 STORRS, Conn. (AP) Kia Nurse scored a career-high 33 points and No. 2 UConn routed No. 15 DePaul 91-46 on Thursday night for its 81st straight victory.
Napheesa Collier added 18 points, and Katie Lou Samuelson had 16. The Huskies (6-0) played the first of five December games against ranked competition.
Kelly Campbell had 10 points to lead DePaul (5-2).
The Blue Demons missed their first eight shots and were held to a single free throw for nearly 6 minutes to start the game. UConn, which has won 53 straight at home, hit its first nine shots and jumped out to a 22-1 lead.
By the end of the quarter, UConn led 37-6.
Nurse, who hadn't scored more than 15 points this season, had 19 after 10 minutes. She hit 12 of her 16 shots, including her first nine and was 6 of 9 from 3-point range.
She didn't miss until a corner 3-pointer at the halftime buzzer, when she had already eclipsed her previous career high with 24 points.
UConn went into halftime leading 53-19 and pushed that to 80-30 after the third quarter.
THE BIG PICTURE
UConn: UConn coach Geno Auriemma has said he hopes someone gives his team a wake-up call to show them that winning isn't as easy as they think. The Huskies face four more ranked opponents before the end of the month that might be able to do that, including No. 14 Texas on Sunday and No. 1 Notre Dame three days later. UConn also plays No. 9 Ohio State and No. 5 Maryland before January.
DePaul: The Blue Demons shot just 25 percent (17 of 68) from the floor and made just seven of their 40 shots from behind the arc. They came into the game making just under 39 percent from 3-point range, and were averaging a nation's best 13.5 3-pointers a game. This was DePaul's third straight game against a ranked team. They lost to No. 5 Baylor 104-72 and beat No. 11 Syracuse, a game in which they hit 19 3-pointers.
POLL IMPLICATIONS
Should they have a similarly impressive win Sunday against No. 14 Texas, UConn may pick up a few more first-place votes going into the Dec. 7 showdown with top-ranked Notre Dame in South Bend.
UP NEXT
UConn: The Huskies continue their string of games against ranked opponents when they face the Longhorns on Sunday at the Mohegan Sun arena, about 30 miles south of UConn's campus.
DePaul: The Blue Demons host Prairie View on Monday, before welcoming Notre Dame on Dec. 10.
---