College Basketball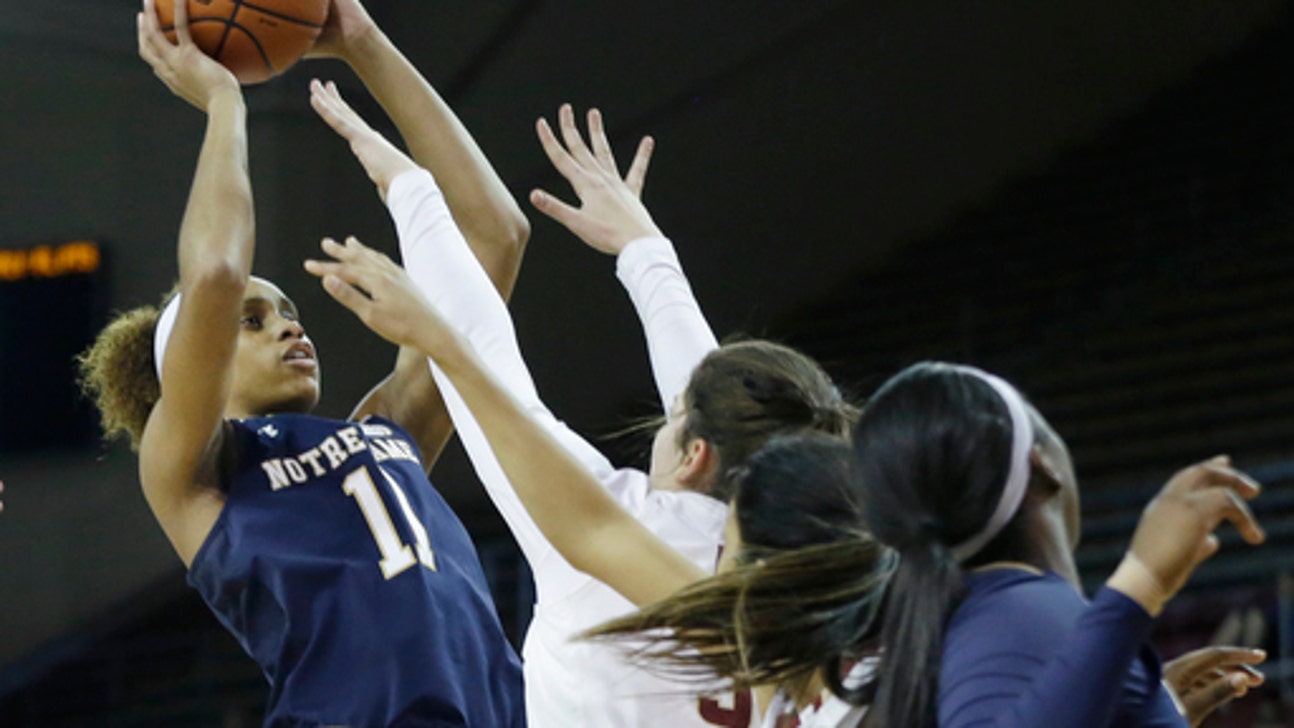 College Basketball
Mabrey, Turner lead No. 6 Notre Dame women past BC 80-69 (Jan 19, 2017)
Updated
Mar. 4, 2020 2:30 p.m. ET

BOSTON (AP) Lindsay Allen knocked down a 3-pointer at the halftime buzzer and didn't wait around. She ran off the court, knowing her team needed to play better at the start of the second half.
They did.
Marina Mabrey scored 21 points, Brianna Turner had 19 and sixth-ranked Notre Dame bounced back from a loss earlier this week with an 80-69 victory over Boston College on Thursday.
''We were just playing with a lot of energy, roaming around and our defense led to easy shots on offense,'' Allen said of the third. ''We were looking inside to Bri and Bri was hitting shots.''
Coming off a 71-69 loss at Tennessee on Monday, the Fighting Irish (17-3, 5-1 Atlantic Coast Conference) picked up the tempo at the start of the second half, turning an eight-point lead to 54-37 in the opening 2 1/2 minutes.
The Irish shot 75 percent (12 of 16) and outscored BC 31-15 in the third quarter.
From there, they coasted to their fifth win in six games and 10th in 12 since an 11-point loss against No. 1 Connecticut on December 7.
That made up for what was relatively a lackluster night for the Irish.
''We got up 26 and should have been able to extend the lead,'' Notre Dame coach Muffet McGraw said. ''We weren't able to keep our foot on the pedal.''
Allen added 12 points and six assists for Notre Dame, which has won the last nine meetings against the Eagles.
Mariella Fasoula had her fourth double-double of the season to lead Boston College (8-11, 1-5) with 20 points and 14 rebounds. It was the Eagles' fifth straight loss.
''We started out that third quarter, we knew we could play with a Top 10 team we were right there,'' BC coach Erik Johnson said.
The Irish led 43-35 at halftime.
Notre Dame had opened a double digit late in the first quarter, but BC found some outside shooting midway into the second and pulled to 40-35 before Allen made her 3 at the buzzer.
She released the shot, watched it go in and immediately sprinted off the floor, heading down a hallway directly to the locker room with her teammates trailing behind.
BIG PICTURE
Notre Dame: The Irish were unable to put the weaker Eagles away in the first half and looked a bit sluggish at times, playing their third road game in 11 days.
''We've been on the road a ton, too,'' McGraw said ''It's not easy right now. We've got to find a way. We've got to go out there and dig deep and play hard.''
Boston College: The Eagles certainly have an inside game with Fasoula, but their ability to compete in the conference will depend on the development of consistent perimeter shooters to compliment her inside scoring.
''I love our inside game,'' Johnson said. ''I love that our team has figured out that we can pound people make them come in and get our outside shooters open.''
PASSING NUMBERS
Allen's six assists, pushed her career total to 702. She's 25 behind Niele Ivey (1996-01) for third on the school's all-time list. Mary Gavin (1984-88) holds the school record with 778.
NEXT WIN
McGraw's next win will be her 750th as head coach of the Irish.
She will become only the fourth women's coach to reach that mark with one school.
UP NEXT
Notre Dame: Wraps up a three-game road trip Sunday at North Carolina.
Boston College: Hosts No. 15 Duke on Sunday.
---
---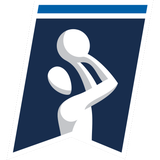 Get more from College Basketball
Follow your favorites to get information about games, news and more
---