College Basketball
College Basketball
ICYMI: UConn gets record win, Northwestern back on court
Updated
Mar. 5, 2020 1:25 a.m. ET

NEW YORK (AP) A record-breaking win, a somber victory, a triple-OT buzzer beater and a milestone reached, it was a busy week in women's basketball.
It's 91 and counting now for UConn after the Huskies broke their own NCAA record on Saturday with a 40-point win over SMU.
''Our first year we were 12-15 and I didn't know if we'd get to 90 in my coaching career,'' UConn coach Geno Auriemma said. ''So many things that have happened at UConn are beyond anyone's expectations or imagination. Almost like it's a fairy tale. It's the kind of things you can't ever plan for, anticipate. You can strive to be great, but something like this, it's just not something you allow yourself to think about since it's so unrealistic.''
When this streak will end, nobody knows. The Huskies have never lost an American Athletic Conference game and the only non-conference contest they have left is against No. 5 South Carolina. That game would potentially be for UConn's 100th consecutive victory.
While UConn keeps racking up the victories, Northwestern was happy just to be back on the court. The Wildcats honored teammate Jordan Hankins by wearing her name and number during warmups and then, in a gym filled with the school's athletes, won in its first game since her death Monday, beating Indiana 80-67 on Saturday.
The game came less than a week after the sophomore guard committed suicide.
''I've coached probably close to 1,000 Division I games and it all becomes irrelevant in a situation like this,'' Northwestern coach Joe McKeown said. ''We just stayed to together to support and honor Jordan.''
The body of the 19-year-old from Indianapolis was found in her dorm room Monday. Because of the tragedy, Northwestern's game at Minnesota on Wednesday was postponed.
''We just really wanted to go out there bold,'' said senior Ashley Deary, who finished with 18 points and eight assists. ''We wanted to embody her spirit, her confidence and just play with her swagger. She was just that kind of player who would got at it.''
Other things that happened this week:
TRADING BUZZER BEATERS: Florida International guard Kristian Hudson hit a 3-pointer at the buzzer from a few steps in from halfcourt in triple overtime to lift the team to a 88-87 win over UTEP on Thursday. That happened on the same night that a game between the two schools men's teams also was decided by a shot at the buzzer in double overtime. The score of the men's game was also 88-87 with UTEP winning that one.
3,000 AND COUNTING: Washington's Kelsey Plum became the 12th player in women's college-basketball history to surpass 3,000 career points on Friday night. She had 36 points in a 17-point win over Arizona.
''I mean, it's an honor to be part of that list,'' the Washington senior guard said, ''but I was really concerned about the win. You know, the Pac-12 is tough. Any given night, anything can happen, and this is not a game we wanted to give up.''
The nation's leading scorer at 31 points a game, Plum has a chance to break Jackie Stiles all-time mark of 3,393 points.
SCARY MOMENT: Washington State freshman Cameron Fernandez hit her head on the court Friday and was treated by emergency personnel and taken off by stretcher. According to a school spokesman, she spent the night in the hospital as a precaution. The game was delayed for about 30 minutes and players from both sides huddled around her as she was on the floor. The play occurred as Fernandez took a charge in the first quarter.
POLL MUSINGS: It was a quiet week at the top of the poll , but there will definitely be changes in the middle and bottom of the Top 25 with the ACC and Pac-12 having ranked teams beat each other.
---
Follow Doug on Twitter at http://www.twitter.com/dougfeinberg
---
---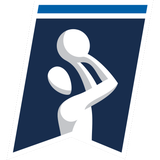 Get more from College Basketball
Follow your favorites to get information about games, news and more
---