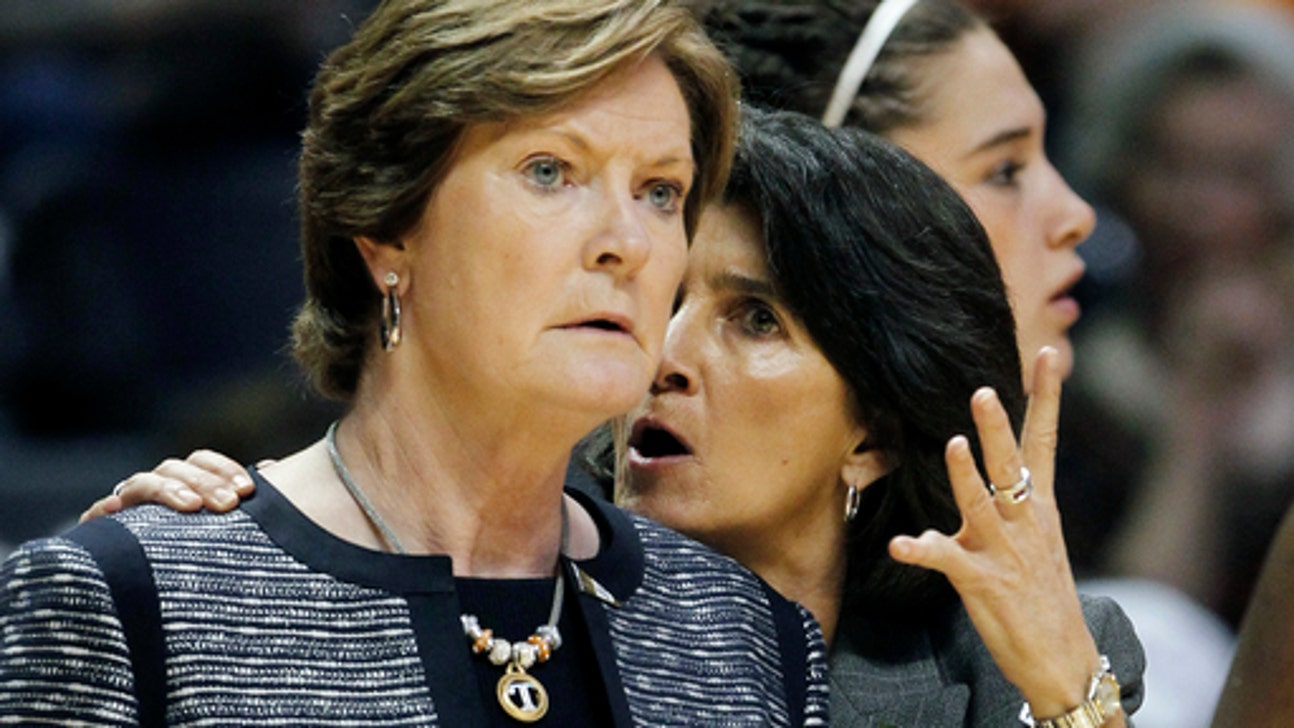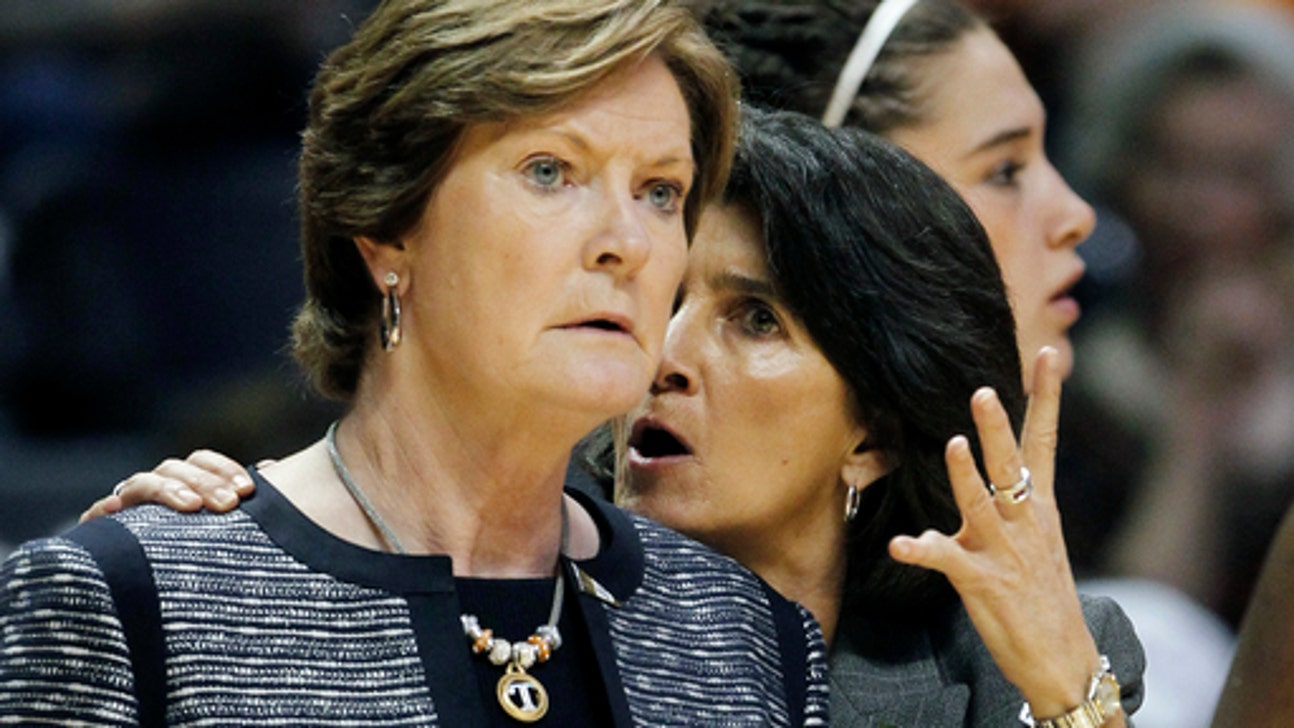 Dailey, DeMoss make history as assistants in Hall of Fame
Updated
Mar. 4, 2020 6:02 p.m. ET
KNOXVILLE, Tenn. (AP) Connecticut's Chris Dailey and former Tennessee assistant Mickie DeMoss are entering uncharted territory with their historic inductions Saturday into the Women's Basketball Hall of Fame.
They'll become the first people inducted into the hall primarily for their accomplishments as assistant coaches.
Dailey has been at Connecticut throughout Geno Auriemma's 33-year tenure that includes an NCAA record 11 national titles, but she's never been a head coach. DeMoss had two four-year stints as a head coach at Florida (1979-83) and Kentucky (2003-07) but is best known for her work as an assistant on six of Pat Summitt's eight national championship teams at Tennessee.
Danielle Donehew, the president of the Women's Basketball Hall of Fame's board of directors, said this marks the first time in the hall's 20-year history that it's inducted anyone for ''exemplary roles as assistant coaches.''
Dailey and DeMoss will be inducted along with former Colorado coach Ceal Barry, former New Jersey high school and college coach Rose Marie Battaglia and former players Chamique Holdsclaw, Katie Smith and Tina Thompson.
''I never thought it would be a possibility just because I knew what the criteria was and it had always been a head coach,'' Dailey said. ''I was surprised, humbled, just overwhelmed.''
Lin Dunn, a member of the Women's Basketball Hall of Fame's board of directors, said that she doesn't ''think it was difficult at all to immediately think of these two and zero in on their credentials and realize how deserving they are'' once the board decided to start considering longtime assistant coaches.
''We wanted to make sure that we were recognizing those who had contributed at the highest level to the growth of our game,'' Dunn said. ''It seemed we were leaving out assistant coaches. We were including administrators, people from the media, (head) coaches, players, but somehow great, dedicated assistant coaches seemed to be getting left out.''
The Women's Basketball Hall of Fame is breaking new ground with Dailey and DeMoss.
Spokespersons for the Pro Football Hall of Fame, College Football Hall of Fame and Hockey Hall of Fame say their halls have no inductees who were selected primarily on their achievements as an assistant coach. The Baseball Hall of Fame hasn't enshrined anyone whose biggest accomplishments came as a pitching coach or hitting coach.
The Naismith Memorial Basketball Hall of Fame inducted Tex Winter, who designed the triangle offense and was an assistant on Phil Jackson's staffs with the Chicago Bulls and Los Angeles Lakers. But Winter was inducted as a contributor in 2011.
''I think it breaks a glass ceiling,'' DeMoss said of being inducted as an assistant coach.
DeMoss said her head coaching stint at Kentucky made her realize she preferred working as an assistant. She didn't like the ''bad cop'' role that often comes with being a head coach.
''I think I just realized I didn't want to spend every waking hour just worried about was I going to have to tend to a player, tend to a parent, be on the phone raising money,'' DeMoss said. ''I just didn't want to live that lifestyle.''
DeMoss was an assistant at Tennessee from 1985-2003 and again from 2010-12. She also has been an assistant at Memphis, Auburn, Texas, Louisiana Tech and LSU along with the WNBA's Indiana Fever. She stepped down from her position on LSU's staff at the end of the 2017-18 season.
Dailey played a vital role in helping Connecticut develop into the nation's premier women's basketball program. Auriemma has said that ''from the start, it's been more about partners, two people starting a business and they each have an equal stake in it.''
Dailey reflected on those early years while looking forward to her induction.
''We didn't have our own secretary,'' Dailey recalled. ''We had one office. We didn't have marketing. We didn't have student services. We didn't have the quality of the academic support we have now. We didn't have a lot of things, so I did a lot of things. I was marketing. I was the academic liaison. I was our secretary. Geno and I together had to do everything.''
That partnership with Auriemma has helped keep Dailey at Connecticut rather than launching her own head coaching career elsewhere.
Dailey says she would ''never say never'' about the possibility of becoming a head coach but added, ''I would know from a personal standpoint when it's time and if it was the right time.''
---