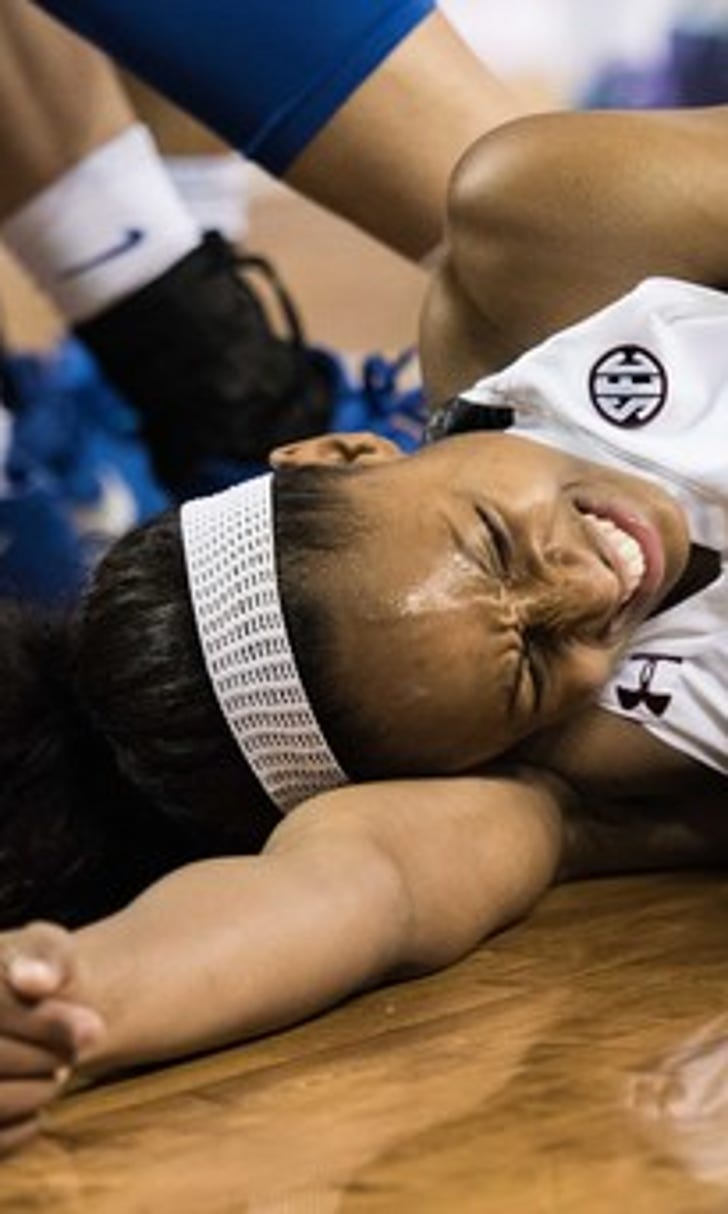 Coates 27 points lead No. 2 South Carolina to 78-68 victory
BY foxsports • February 4, 2016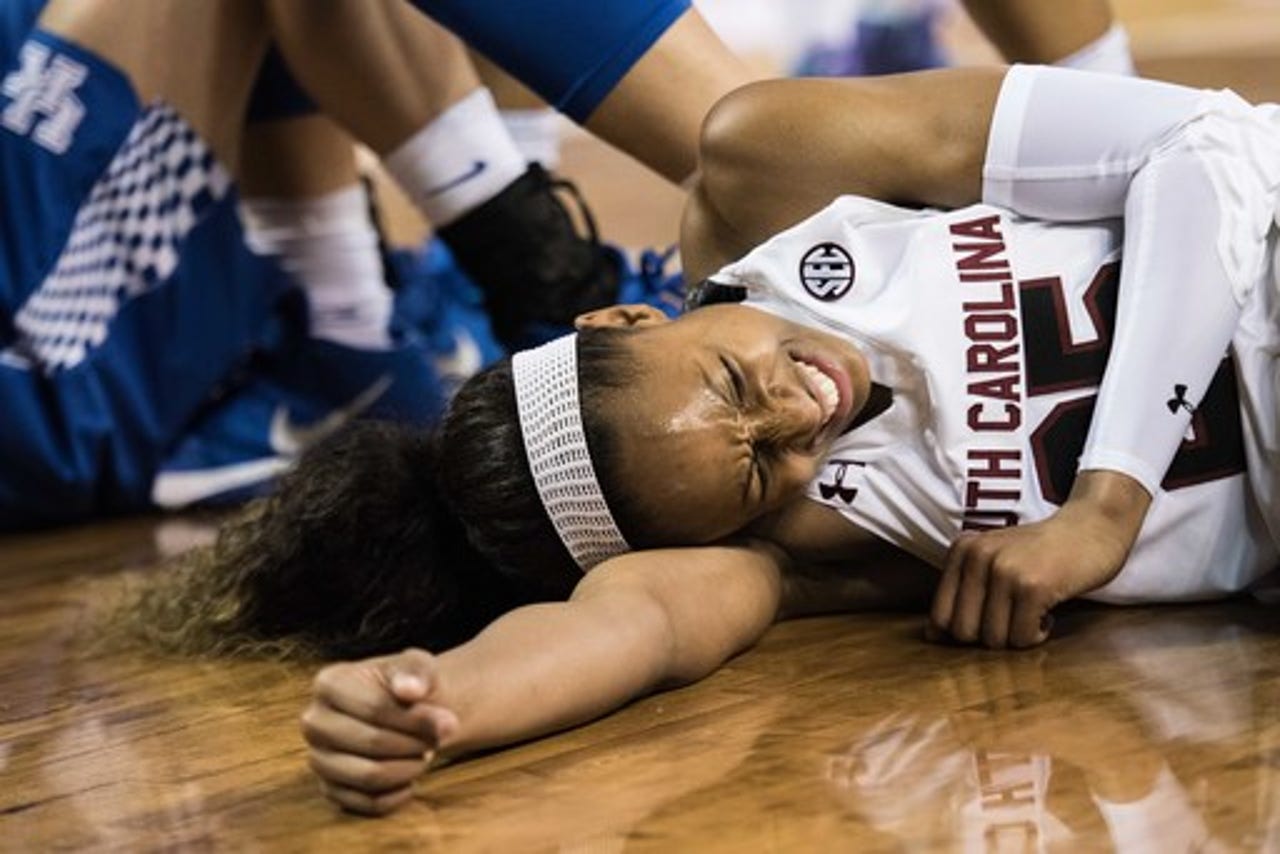 COLUMBIA, S.C. (AP) Alaina Coates had 27 points and 13 rebounds as No. 2 South Carolina overcame an injury to star Tiffany Mitchell to defeat No. 18 Kentucky 78-68 Thursday night and head to its showdown with top-ranked Connecticut at 22-0.
Coates had her fourth double-double in the past five games for the Gamecocks (10-0 Southeastern Conference), who needed every bit of it to hold off the Wildcats (15-6, 4-6) after Mitchell, the two-time defending SEC player of the year, crashed hardtop the floor in the second quarter.
Mitchell spent several minutes face down in obvious pain before being helped off the court. She returned to the bench in the third quarter with what the team said was a lower back bruise.
Makayla Epps scored 17 points, all in the second half, for Kentucky, which had lost four of five games.
A'ja Wilson had 18 points for South Carolina.
As time ran out, fans began to chant ''We want UConn.'' Be careful, what you wish for. The three-time defending NCAA champions ended South Carolina's 22-0 start and reign at No. 1 a year ago in blowout fashion, 87-62. The Huskies, behind Breanna Stewart, look even stronger this season - and the job will get even tougher with an injured Mitchell.
The Gamecocks won their 45th straight home game.
Kentucky cut an 11-point deficit to 68-66 on Taylor Murray's 3-pointer with 2:36 left. But Coates finished off a three-point play on the next series to push the Gamecocks forward once more. Coates had her 12th double-double this season and the 34th of her career.
South Carolina entered trying to stay perfect for a second straight year heading to its showdown against three-time defending NCAA champion No. 1 Connecticut here Monday night.
Instead, the Gamecocks may have lost the engine that drives them in Mitchell, the two-time defending SEC player of the year who had to be helped off the court in the second quarter after crashing to the floor on a driving layup against two Kentucky defenders.
Mitchell spent several minutes face down on the court, appearing to be in significant pain before getting help to head to the locker room.
Taking down the powerhouse Huskies would become much more difficult minus Mitchell.
The Gamecocks were already without senior starter Asia Dozier, who injured her right hand in beating Texas A&M last Sunday night.
Still, South Carolina pushed past Kentucky with a 15-9 burst to close the second quarter and take a 35-30 lead into the break.
Epps, the SEC's second leading scorer, was held without a point in the opening two quarters. But she turned that around after halftime, making eight straight baskets in the Wildcats comeback.
TIP INS
KENTUCKY: Wildcats are the only SEC team that's beaten South Carolina at least once a year since coach Dawn Staley came on board eight seasons ago. The Gamecocks defeated Kentucky 73-62 on the road earlier this season.
SOUTH CAROLINA: The Gamecocks are looking for their ninth win this season over a ranked opponent, a run that includes four wins over Top 10 teams. Both A'ja Wilson and Alaina Coates are averaging double figure points and rebounds against Top 25 opponents this season.
UP NEXT
Kentucky returns home to play LSU on Sunday.
South Carolina plays host to No. 1 Connecticut on Monday night.
---