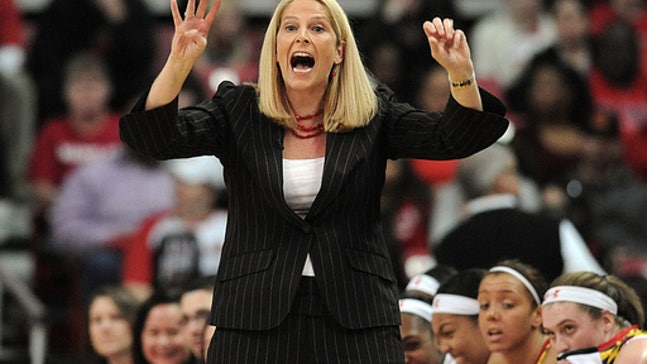 'Anything can happen': Iona's NCAA debut comes at Maryland
Published
Mar. 18, 2016 8:35 p.m. EDT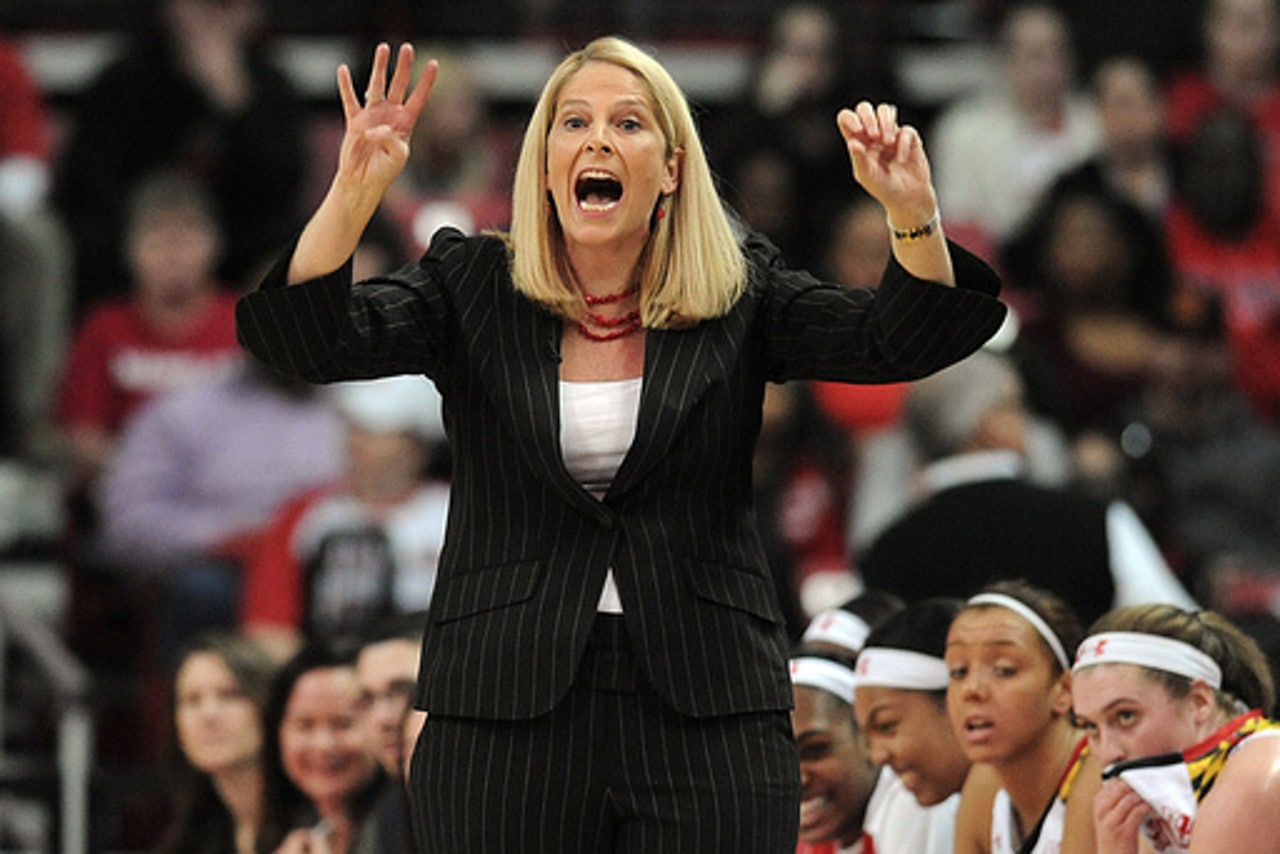 COLLEGE PARK, Md. (AP) If any of Billi Godsey's Iona players glanced overhead during practice a day before the school's debut in the women's NCAA Tournament, they would have seen 23 white banners representing host Maryland's March Madness appearances.
That includes Final Four runs each of the past two seasons and the largest sign hanging from the rafters reads: ''NATIONAL CHAMPIONS'' above ''2006.''
''They can look or not look. It doesn't matter,'' Godsey said before running her team through 90 minutes of drills Friday. ''It's not something we're going to focus on.''
Iona's reward for making it to the Big Dance for the first time is an opening-round game Saturday against No. 2 seed Maryland (30-3) at the Terrapins' on-campus arena.
''This is a part of history that they're going to have for the rest of their lives. They're going to be able to look up and say, `I was on that first team to make it to the NCAA Tournament,''' said Godsey, who grew up in nearby Cheverly, Maryland. ''This is what we work so hard for.''
If the Metro Atlantic Athletic Conference champion Gaels (23-11) are intimidated by the setting or opponent, they sure hide it well.
''I'm really proud of my team and we are really ready to go and to upset them,'' said junior guard Marina Lizarazu, a Spaniard who averages 12.5 points and 4.9 assists. ''We are not scared of anybody.''
Senior forward Joy Adams sounded a similar note.
''Anything can happen. So you just got to come out here and play,'' said Adams, who averages 14.6 points and 12.1 rebounds. ''Can't be scared of the moment. Just enjoy it - and who knows what will happen?''
After Iona vs. Maryland, the other Lexington Regional first-round game at College Park on Saturday will be No. 7 seed Washington (22-10) against No. 10 Penn (24-4).
Iona opened the season with four consecutive losses, and was 3-6 at one point.
But with an emphasis on defense - the team went from last in the MAAC a year ago to first this season in that category, allowing only 56.6 points per game - Godsey turned things around.
Now comes the biggest test yet, facing Big Ten champion Maryland on its own floor, with all of those banners overhead, and with players such as Malina Howard and Brionna Jones, a pair of 6-foot-4 centers who have 5 inches apiece on Adams and the experience of a couple of Final Fours to rely on.
Jones, a junior center averaging 15.7 points and 9.8 rebounds, recalled what it was like when she made her first trip to the NCAAs.
The key to playing well in those circumstances?
''Just kind of keep your emotions in check,'' she said, ''and not trying to get too high or too low during the course of the game.''
TOURNAMENT TIDBITS:
Maryland: Coach Brenda Frese and her players appreciate the advantage they get - and, they'll point out, earned - by hosting tourney games. ''You get to sleep in your own bed, to have the same time zone,'' Frese said. ''You know your routine.''
Iona: Adams insists that the 0-4 start helped the Gaels get where they are. ''Eventually we all started to buy into the system and everyone just came along,'' she said. ''Our coach pushed us every single day. ... It only set us up for greatness going toward the end of our season, because we bonded even closer, we worked even harder.''
Washington: When they moved into the AP Top 25 in January, it was the Huskies' first ranking since 2003. ''Getting that recognition boosted our confidence and made us all more aware on the team of what we can accomplish and what we're capable of,'' said senior forward Talia Walton, who averages 15.7 points and 6.8 rebounds. ''We knew that we were there for a reason.''
Penn: One key will be how the Quakers fare against Washington junior guard Kelsey Plum, third in the country in scoring at 26.2 points per game. ''We're hoping to contain her,'' Penn coach Mike McLaughlin said, ''not stop her.''
---
Follow Howard Fendrich on Twitter at http://twitter.com/HowardFendrich
---