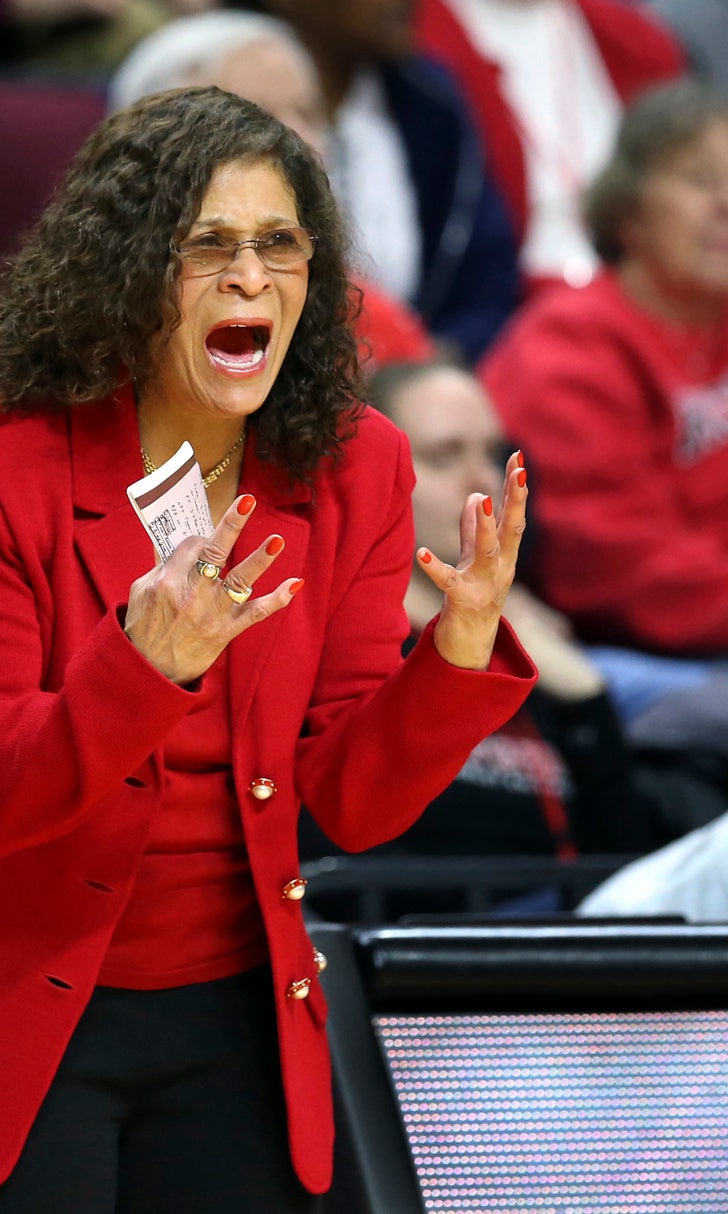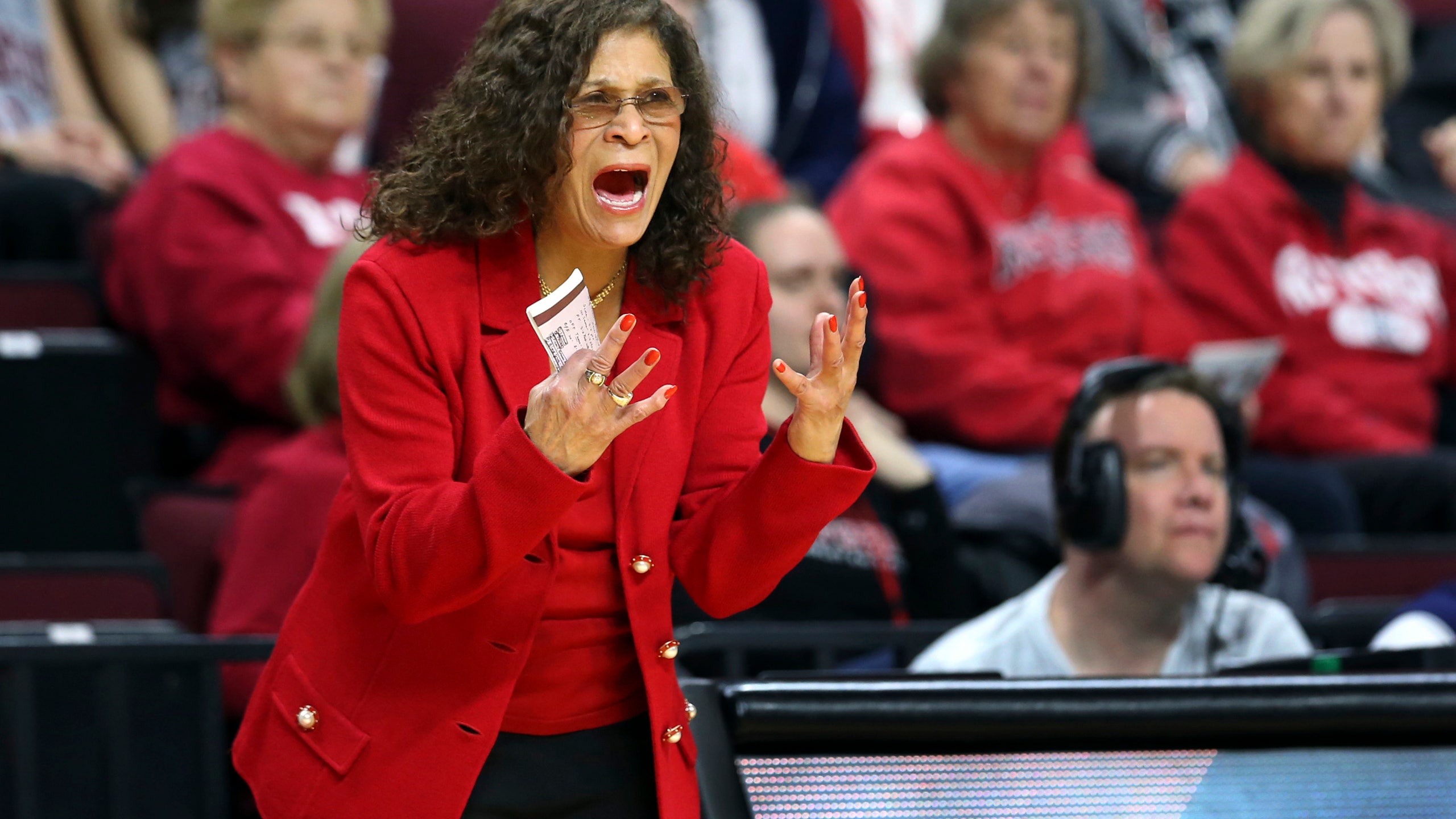 Whalen gets first win, and C. Vivian Stringer picks up 999th
November 12, 2018
NEW YORK (AP) — Lindsay Whalen got her first win as a coach and C. Vivian Stringer moved within one victory of 1,000 as women's college basketball tipped off its season.
Whalen took over at her alma mater Minnesota this year and led the Gophers to an opening win in front of an announced crowd of 14,625. It was the most ever to watch a women's basketball game at Williams Arena. They had a lot to cheer about as the Gophers beat New Hampshire by 23 points.
"Hey, that was fun," Whalen said to the crowd from midcourt after the game Friday night.
The Gophers have a shot to earn their first ranking under Whalen on Monday. They were 26th in the preseason poll.
While Whalen was celebrating her first win, hours earlier on Friday Stringer earned No. 999 with Rutgers' win over Stony Brook. She'll have her first chance at 1,000 on Tuesday night against Central Connecticut State. A win would put the Hall of Fame coach in the company of Pat Summitt, Geno Auriemma, Sylvia Hatchell and Tara VanDerveer as Division I women's basketball coaches who have won 1,000 games.
It took Stringer's Rutgers team five tries to get her win No. 900 in 2013. With many family, friends and former players coming Tuesday night, she hopes the Scarlet Knights can do it on their first try this time.
"I just want to get it over with," Stringer admitted. "It's the best way for me to say that. I think that's what happened with 900, they were trying so hard to do it, you'd think it was the first game we played. They were really nervous to get it done."
Here are other things that happened in women's college basketball this past week:
RECORD ROUT: Savannah State set a school scoring record in their season opening 155-26 win over Wesleyan. The 155 points broke the old mark set during the 1975-76 season when the Lady Tigers beat Georgia Tech 141-18. It also was the most scored by a NCAA Division I team since 1987, when Long Beach State beat San Jose State 149-69.
The 129-point win also set an NCAA Division I margin of victory record, surpassing 108 points set in 2016 when Baylor defeated Winthrop 140-32. It is important to note that team Savannah State beat is a Division III program.
Sophomore Jacquece Alston recorded a triple-double for Savannah State with 13 points, 12 assists and 12 steals. She also had seven rebounds.
REWRITING THE RECORD BOOK: Oregon junior guard Sabrina Ionescu picked up where she left off with her NCAA record 11th career triple-double in the No. 3 Ducks season opening win at Alaska.
She had 18 points, 12 assists and 11 rebounds for the Ducks, who were playing the game as a homecoming for Ruthy Hebard.
SOLID RANKINGS: The opening week saw the Top 25 teams only lose a game to a team not ranked when No. 21 Duke fell at Northwestern. The rest of the ranked teams were 39-0 against non-ranked foes.
---