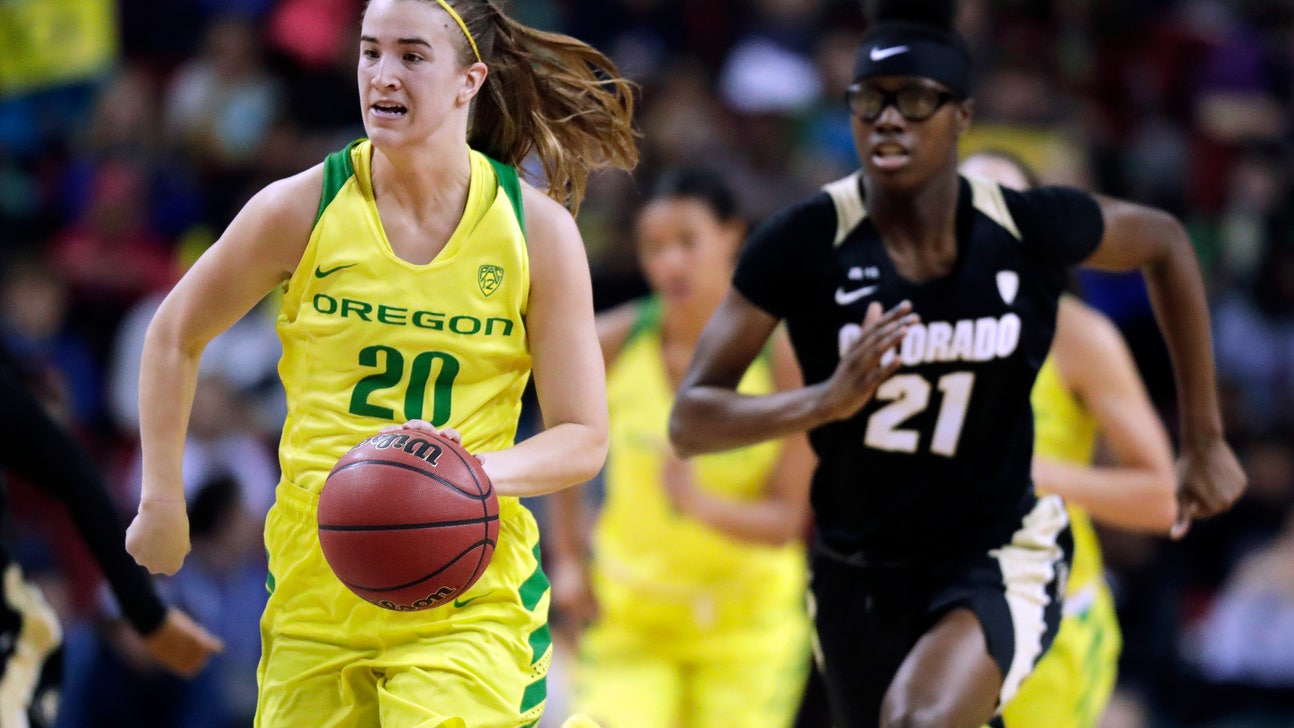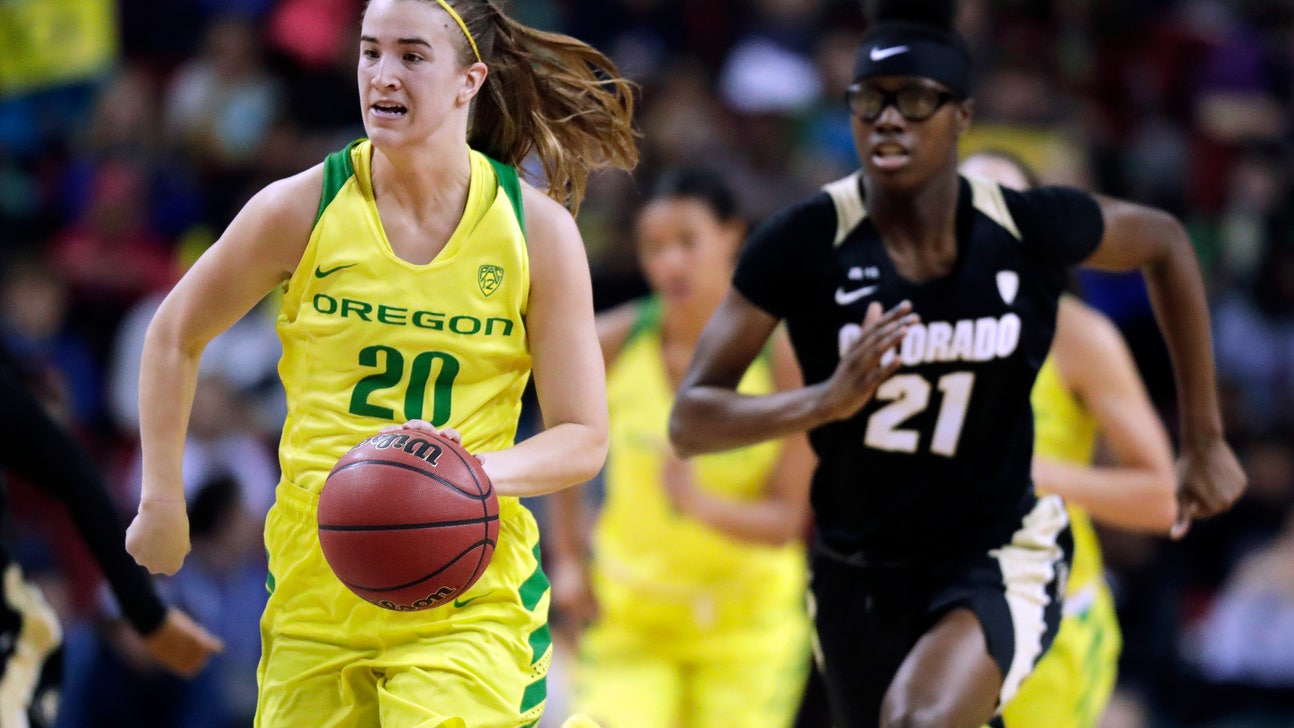 Ionescu and Durr headline AP preseason All-America team
Updated
Mar. 4, 2020 9:48 p.m. ET
NEW YORK (AP) — Sabrina Ionescu has already broken records at Oregon and she's only starting her junior year.
The NCAA career leader for triple-doubles headlines The Associated Press women's basketball preseason All-America team.
Ionescu, who has 10 triple doubles in her young career, received 29 votes Thursday from the 31-member national media panel that selects the AP Top 25 each week.
"She's a great competitor who brings it each and every day," Oregon coach Kelly Graves said. "She's very consistent in her effort, has a high basketball IQ and obviously her skills speak for themselves. She can pass it, she can shoot it, she can handle it. There's nothing she really can't do on a basketball court. She'll give us whatever the team needs in that specific game. ... She's a special player that doesn't come along very often."
Ionescu, who averaged 19.7 points, 7.8 assists and 6.7 rebounds last season, is joined on the team by Louisville's Asia Durr, UConn's Katie Lou Samuelson, Notre Dame's Arike Ogunbowale and Baylor's Kalani Brown.
Durr is one of the most dynamic scorers in college basketball and the senior has been a huge part of the reason Louisville has been successful the past few years. She averaged 18.7 points last season to get the Cardinals to the Final Four.
"She just loves to be in the gym. Skill-wise continued to develop her game offensively. She's not just a 3-point shooter, she can shoot the pullup. She gets to the rim. Able to score in all 3 phases. Also sees the court extremely well," Louisville coach Jeff Walz said. "She's a gifted passer. She's come a long as we've really just worked on all aspects of her game. She came in more as a scorer and now I think she's developed a really good all-around basketball game."
It's the second straight season that Samuelson is a preseason All-American. UConn's leader averaged 17.4 points last season and shot 53 percent from the field and nearly 48 percent on 3-point attempts.
"She's been an All-American two years in a row, watching her the last couple weeks she's healthier and improved in so many ways over the last two seasons and we're going to need her to be all that unlike her freshman, sophomore and junior year," UConn coach Geno Auriemma said. "She has less experience around her and we are going to need her to do more. I don't only expect her to be an All-American again, I expect her to be the best player in the country."
Ogunbowale may be the most well-known member of the team after hitting historic game-winning shots in both the semifinals and finals of the NCAA Tournament last season to lead Notre Dame to the title. She averaged 20.8 points and 5.4 rebounds for the Irish as a junior last year.
"I think the biggest jump in Arike's game this summer has been in her leadership," Notre Dame coach Muffet McGraw said. "She's done a tremendous job with the freshmen. She's encouraging, she's really leading. She's always led by example, now she's doing it vocally."
Ogunbowale helped the Irish earn the No. 1 ranking in the AP's preseason poll.
Brown has been one of the most dominant centers in the country, leading Baylor with 20 points and 10.5 rebounds last year. The 6-foot-7 star has had a mid-range jumper and now says she can even shoot the 3.
Ionescu, Durr and Samuelson were first-team All-Americans last spring, with Brown and Ogunbowale making the second team.
The AP started choosing a preseason All-America team before the 1994-95 season.
---