Ultimate Fighting Championship
Ultimate Fighting Championship
Zingano, Gastelum electrify TUF finale
Published
Apr. 13, 2013 1:00 a.m. ET

Cat Zingano is one tough mother.
Zingano doesn't bring her 6-year-old son, Brayden, to her fights, but he would have watched his mom stay undefeated as a pro and become the No. 1 UFC women's bantamweight contender at the Mandalay Bay Events Center on Saturday night. Zingano weathered Miesha Tate's repeated strikes en route to a third-round TKO victory in The Ultimate Fighter finale.
"I had the maternal instinct going on," Zingano said. "Miesha Tate represented the big bad bear and I'm out there saving his life."
Zingano not only secured a shot at the title against champ Ronda Rousey later this year with the victory, but a slot as a coach opposite Rousey on the next season of TUF. The forthcoming season will be the first in which male and female athletes will live in the same house.
"The first thing I did after the fight was go and call my son," Zingano said. "I told him that I won and he said, 'We get to go to Vegas? They have lots of swimming pools there, right? That means you finally get to fight Ronda Rousey, right? I said, 'Yeah, we get to fight Ronda Rousey. It's surreal."
It was announced that Season 18 of TUF will air on FOX Sports 1, the nationwide cable network that will debut Aug. 17 (the three prior seasons aired on FX). The new season will premiere on Sept. 4, according to a joint news release made by UFC and FOX during Saturday's event.
Zingano (8-0) appeared to be the less winded of the two fighters, both of whom made their UFC debuts in the second women's bout in the organization's history. Tate landed several combos through the first two rounds and even had a couple submission attempts, but ran into trouble along the cage in the third.
That's when Zingano used several knees to the body to stun Tate. Tate was able to get away briefly, only to have more knees delivered to her side. The fight was halted after one final elbow by Zingano with two minutes, five seconds left in the third round.
Tate took issue about how quickly referee Kim Winslow stopped the contest.
"I still feel like I was in the fight," Tate said. "I don't feel for one second that it should have been stopped, but I'm a fighter. I wanted to keep fighting. She (expletive) stopped the fight. What do you want?"
The finalists from this TUF season — both coached by UFC light heavyweight Chael Sonnen — certainly didn't disappoint in the co-main event.
Kelvin Gastelum, the youngest competitor in TUF history, did what he'd done all season: Win as the underdog. The victory over Uriah Hall came on a split decision (29-28, 28-29, 29-28) in a very close contest that ended with Gastelum attempting to strike from the mount.
"I'm speechless right now; obviously I'm happy, but I'm kind of hurting because it was a tough fight," Gastelum said. "My eye hurts a bit and he got a couple kicks in that did some damage, but I'll heal up just fine. It's a great feeling and I'm looking forward to taking a little time off and then getting back to training."
Gastelum secured a six-figure UFC contract, a Harley-Davidson motorcycle and a crystal trophy — the latter of which he handed to his mother as tears welled in his eyes.
"I knew (Hall) was a good striker," Gastelum said. "I was confident in my striking and I was working hard in camp. You can see the results."
In the main event, Urijah Faber used a rear-naked choke in the fourth round to force Scott Jorgensen to submit. The victory by Faber could set up another title shot for the bantamweight, a division that has two current champs in the injured Dominick Cruz and interim champ Renan Barao.
"I've known for a long time how tough Scott is," said Faber, who has been friends with Jorgensen for a decade. "He got me with some big punches. We kept going back and forth. He made a little mistake and I was able to capitalize."
Tattooed Texan Bubba McDaniel forced Gilbert Smith to tap out midway through the third round in what was officially called a triangle choke. It also looked like McDaniel had good torque on an arm bar as the first fight on the main card was halted.
Travis Browne didn't need long to knock out Gabriel Gonzaga. A failed takedown attempt by Gonzaga was followed by a brutal Browne elbow. A couple more elbows and the fight was halted, 71 seconds after it began.
The portion of the undercard that aired on FUEL TV also didn't lack action.
It began with a back-and-forth bout capped by a Clint Hester elbow that floored Bristol Marunde in the third round. Marunde looked like he was out before he hit the mat as Hester nabbed the TKO win.
"He took the fight on two days' notice, so imagine what he could do on a full training camp," Hester said. "Big thanks to Bristol and I'm happy I could put on a good show in my UFC debut."
One of the rare moments of inaction in prelims — which led the referee to break up Dylan Andrews and Jimmy Quinlan after little was happening along the cage — was followed by a quick stoppage. Andrews dropped Quinlan with a punch and Quinlan took a few more shots on his back before the fight was stopped with 1:38 left in the first round.
"I sacrificed so much to get on the Ultimate Fighter and have the opportunity to compete tonight," said Andrews, who fell to Hall in the TUF semis. "I've only dreamed of this day, so I really can't find the words. Being picked last on the show gave me the motivation to prove myself worthy to be here and I think this win is a testament to that."
The bout between Luke Barnatt and Collin Hart was the only FUEL prelim that went the distance, as Barnatt prevailed by unanimous decision (29-28, 29-28, 30-27) in a punishing fight.
Josh Samman was nearly submitted by Kevin Casey via an arm bar in the opening seconds of their bout. Samman escaped and eventually got Casey in trouble with several knees in the second round. With Casey stunned on the mat, Samman moved with several punches before the fight was stopped 2:17 into the second round for the TKO.
"He had me in a lot of trouble in the first 20 to 30 seconds of the first round, but I wasn't going to go out like that," said Samman, who fell to Gastelum in the TUF semis. "Not being in the finals was absolutely heartbreaking for me, so I took that disappointment into training camp every day and it drove me to work harder."
---
---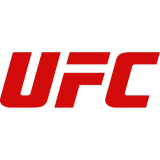 Get more from Ultimate Fighting Championship
Follow your favorites to get information about games, news and more
---