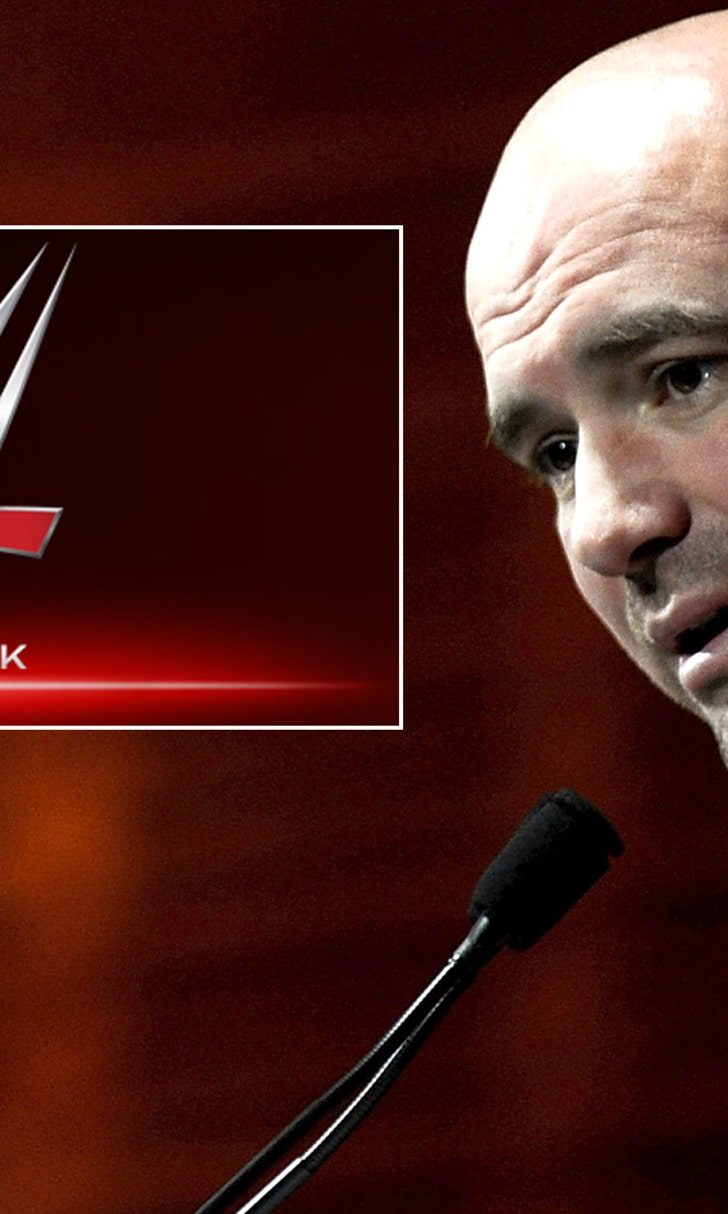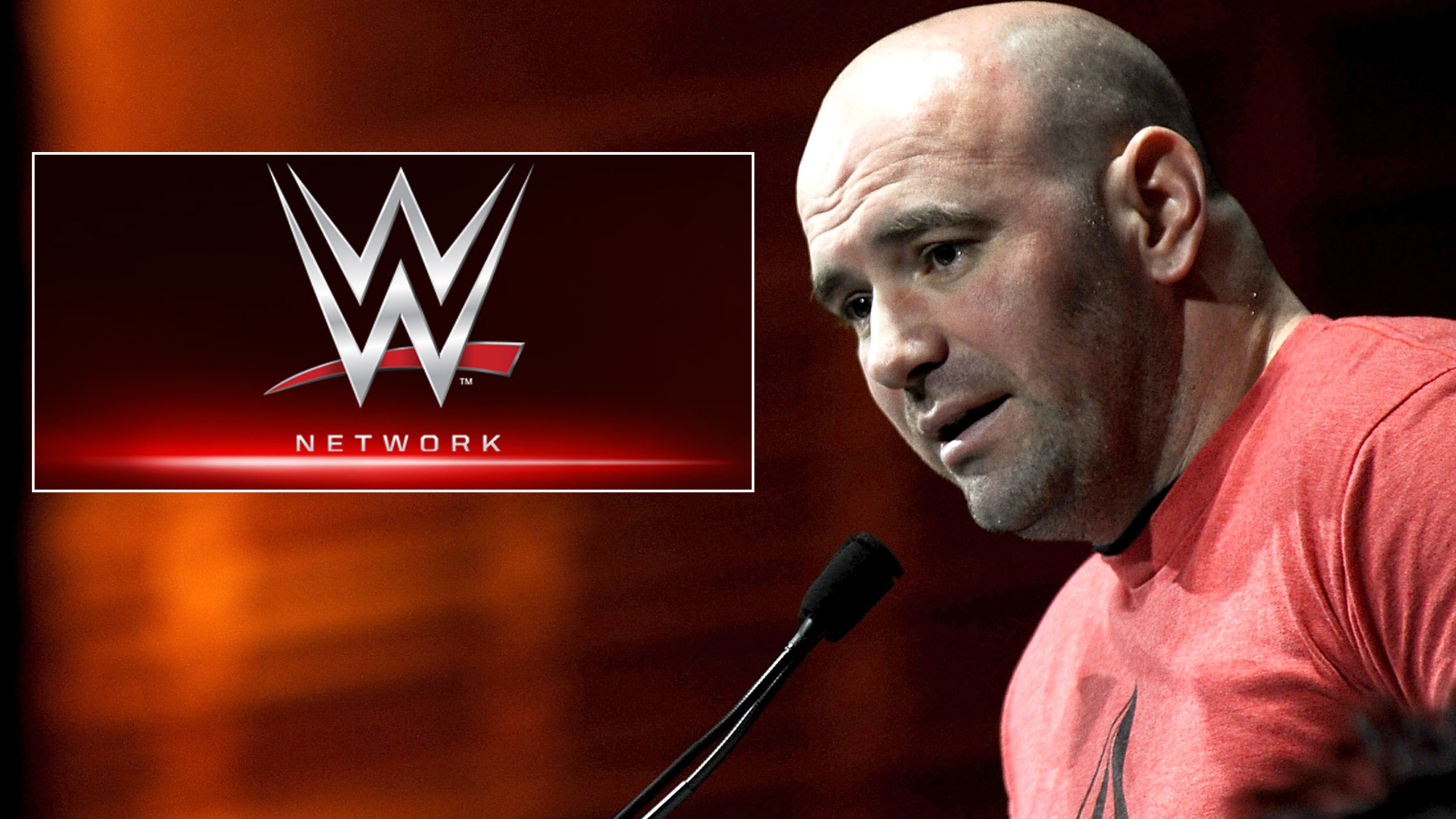 WWE Network 'devalues' product; UFC will not follow suit
BY Damon Martin • January 28, 2014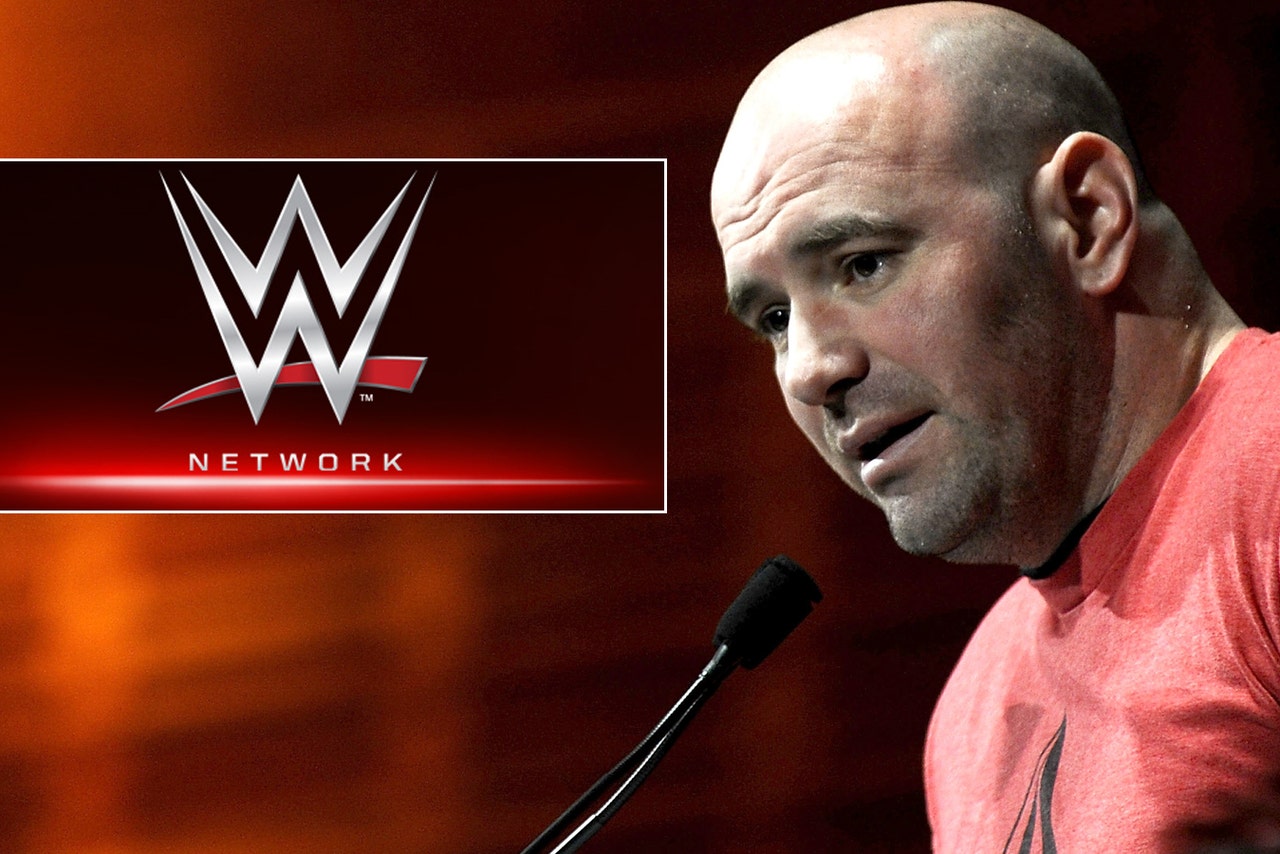 Just days after the UFC rolled out its new digital online network called Fight Pass, World Wrestling Entertainment (WWE) did the very same thing with a new service of its own called WWE Network.
The version by WWE will cost the same as Fight Pass ($9.99 per month), launching on Feb. 24 in the United States and several other countries.  The service, however, is very different from the version offered by the UFC.
The WWE Network will feature all of the past matches from the promotion including all of the pay-per-view offerings over the years, several original shows as well as the biggest part of the new service: Every WWE pay-per-view will be included at no additional cost.  Of course as soon as the service was announced, the UFC was approached by just about everybody to ask if it would follow suit and do the same thing.
UFC president Dana White shot down the very idea of giving up the pay-per-view business for $9.99 per month, but he says if it works for Vince McMahon, then let him swim in the money.
"It's ridiculous. I hate to sound like I'm attacking the WWE or (I) devalue what they did because Vince McMahon, say whatever you want -- and he's always smashing us and talking s—t about us, but I will tell you this, I was watching WWE I was a little kid and Vince was the commentator in WWE -- this guy has been kicking ass, breaking rules and doing things that people said he couldn't do over and over and over again. Now I'm older I don't get the whole thing, it doesn't work for me, but what he's able to do, the ratings he's able to pull and the things he's done ... And when I look at his model and he's basically taking everything in and devalued it. Saying everything we do is worth $10. That doesn't make sense to me," White said during a media luncheon on Monday.
"If he pulls in 2 million subscribers, he's crushing it.  So it's a risky move, it's a crazy move, but Vince has been doing risky, crazy s—t since the beginning of time. If anybody can do it, maybe Vince can do it."
Some have argued that the WWE's move may impact the UFC either negatively or positively depending on how the new service is received. One argument says that the WWE changing its format to a price point where fans can watch every pay-per-view out there for only $9.99 a month would somehow make people less apt to pay $50 to watch a UFC show. The other side of the argument could be the WWE exiting the pay-per-view model in many ways opens up doors for fans to instead spend their money on the UFC.
White doesn't actually agree with either version because he doesn't believe WWE fans cross over with UFC fans all that often. The only time he saw that kind of business influx is when Brock Lesnar was part of the UFC, but outside of that the two types of fans are typically different.
"I've always thought that we don't correlate with WWE.  You're more inclined to be a boxing and UFC fan than a boxing, UFC and wrestling fan. Because wrestling is fake, it's scripted, it's completely different," White said.
"We had a ton of WWE crossover when Brock was here."
The numbers may contradict White given the WWE's target audience of 18- to 34-year-old males with the same demographic typically filling UFC arenas and buying pay-per-views.  Regardless, White isn't sweating the WWE's business plan for now.
Only after Feb. 24 when the service launches will anyone know if McMahon is crazy smart or just crazy. White's pretty sure he already knows the answer.
"Vince is 70-something years old. Listen, all the respect in the world to the guy, he's done great stuff, but he's a maniac, he's a legitimate maniac," White said on "The Arsenio Hall Show".  "He literally calls me one day and says 'Hey what about you and I fight', he's like 'We can fight in the UFC or we can wrestle in the WWE, either way.'  I'm like, 'You're a maniac.'"
---
---