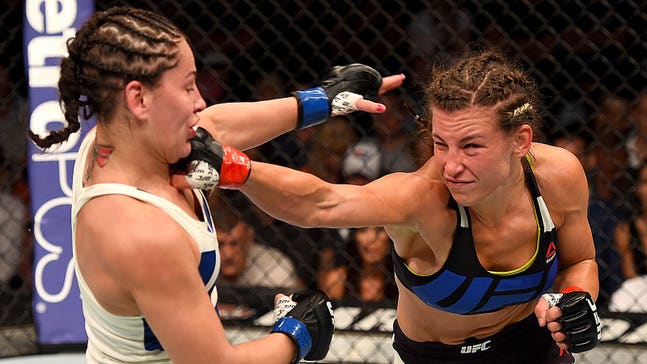 Why a frustrated Miesha Tate can't rule out retirement
Published
Oct. 30, 2015 5:16 p.m. EDT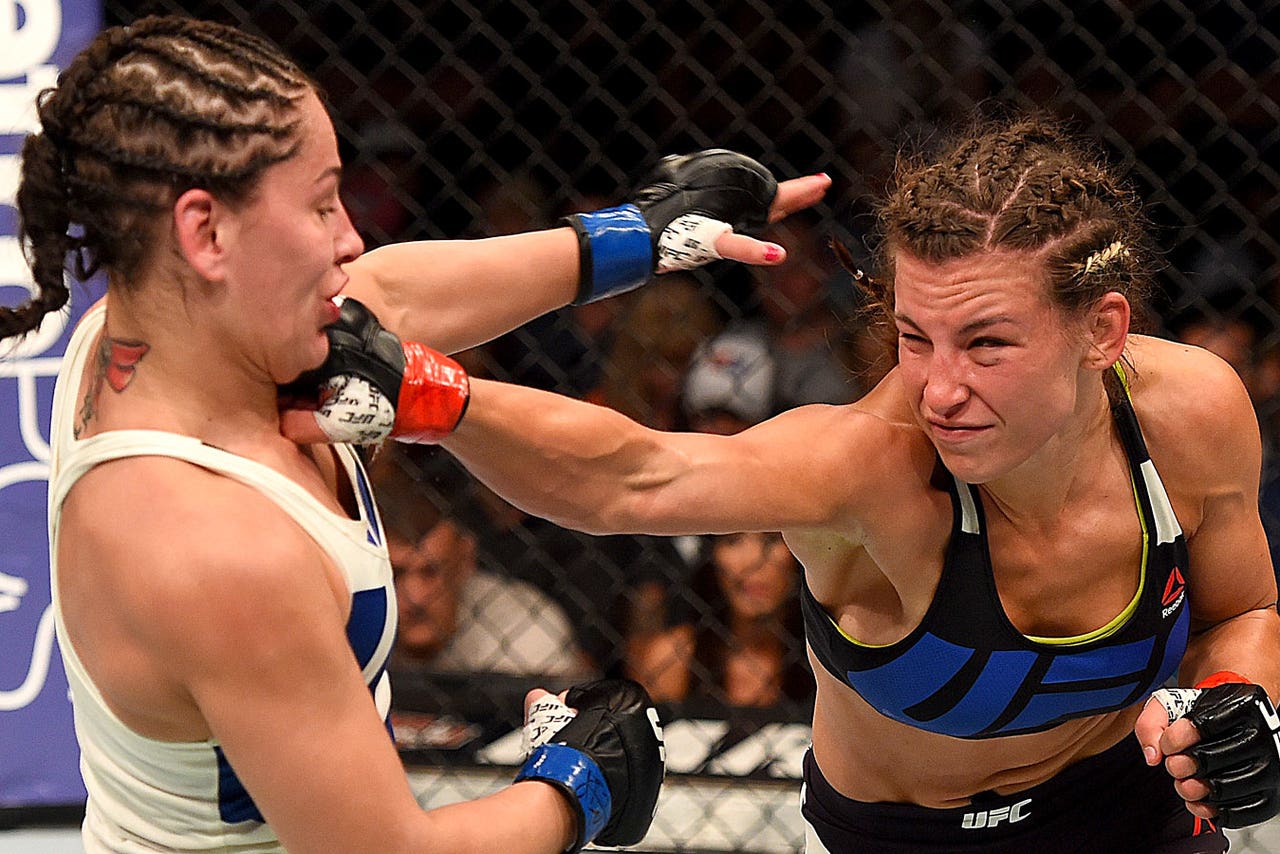 After winning four-straight fights, including two over former world title challengers, Miesha Tate was understandably upset that she didn't receive the next title shot against bantamweight champion Ronda Rousey. After all, Tate and the world were told quite clearly and publicly that she was getting her rematch with Rousey, next, by UFC president Dana White.
Tate was more upset with the underhanded manner that the UFC went about revoking her promised title shot, than she was that she simply didn't get the shot. While preparing for her fight with Rousey, Tate woke up to the news one morning that Holly Holm would fight Rousey next.
The announcement was a big event on a nationally televised morning show, but no one had bothered to tell Tate, beforehand. "I understand why they want to make the Rousey-Holly fight, but that doesn't change the way they handled it," Tate said in a recent interview with Brett Okamoto.
"I think it happened the way it did because they didn't want to risk the information getting out, but in a way, that's also insulting to me. I've been fighting for a long time, and I've proven my character. I'm a professional, and I can separate my disappointment from my actions."
In the end, Tate doesn't believe that the UFC had it out for her, but rather that they simply had no consideration for her, and how their decision would affect her life and career.
"I don't think the UFC did this to be malicious, but I also don't think they gave me any consideration. This was another day in the office to them, but to me it's like, 'You just ruined my life,' and I feel like they need to understand that a little," she explained.
"Dana will say I'm one fight away, and then in his next interview, he'll say I'm a couple fights away...I don't know what to think."
Tate said some months ago that she refused to be bullied by the UFC into taking fights that don't make sense to her, after they went back on their word. Now, she isn't sure that the promotion is trying to intimidate her, but she insists that she just won't do things that aren't good for her.
"I'm not saying the UFC is trying to bully me, but if they really want something and they get it in their head, that's all they want, and for me it's not that simple," she reasoned.
"When I don't feel right about something or if my heart's not into it, I'm not going to do it."
So, the former world champion is still frustrated and uncertain about where her career will go, next. In fact, though she says that she doesn't want to much think about it, Tate can't rule out retirement from MMA competition.
"It's a very fine line," she concluded.
"All I can say is I don't want it to go in that direction, but anything is a possibility. If it's clear there's no way for me to get a title shot as long as Ronda has the belt, then I don't know. I suppose I have to look at my options. And that's not saying I will retire, but it's something I'd have to think about."
---
---