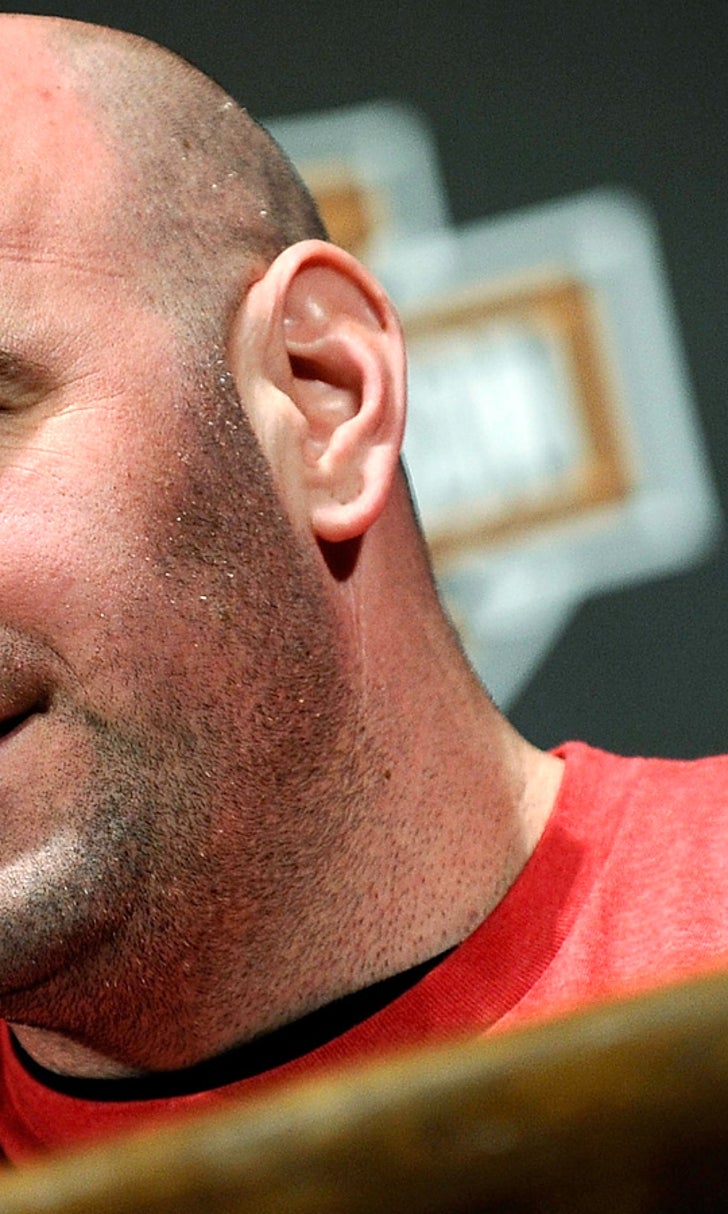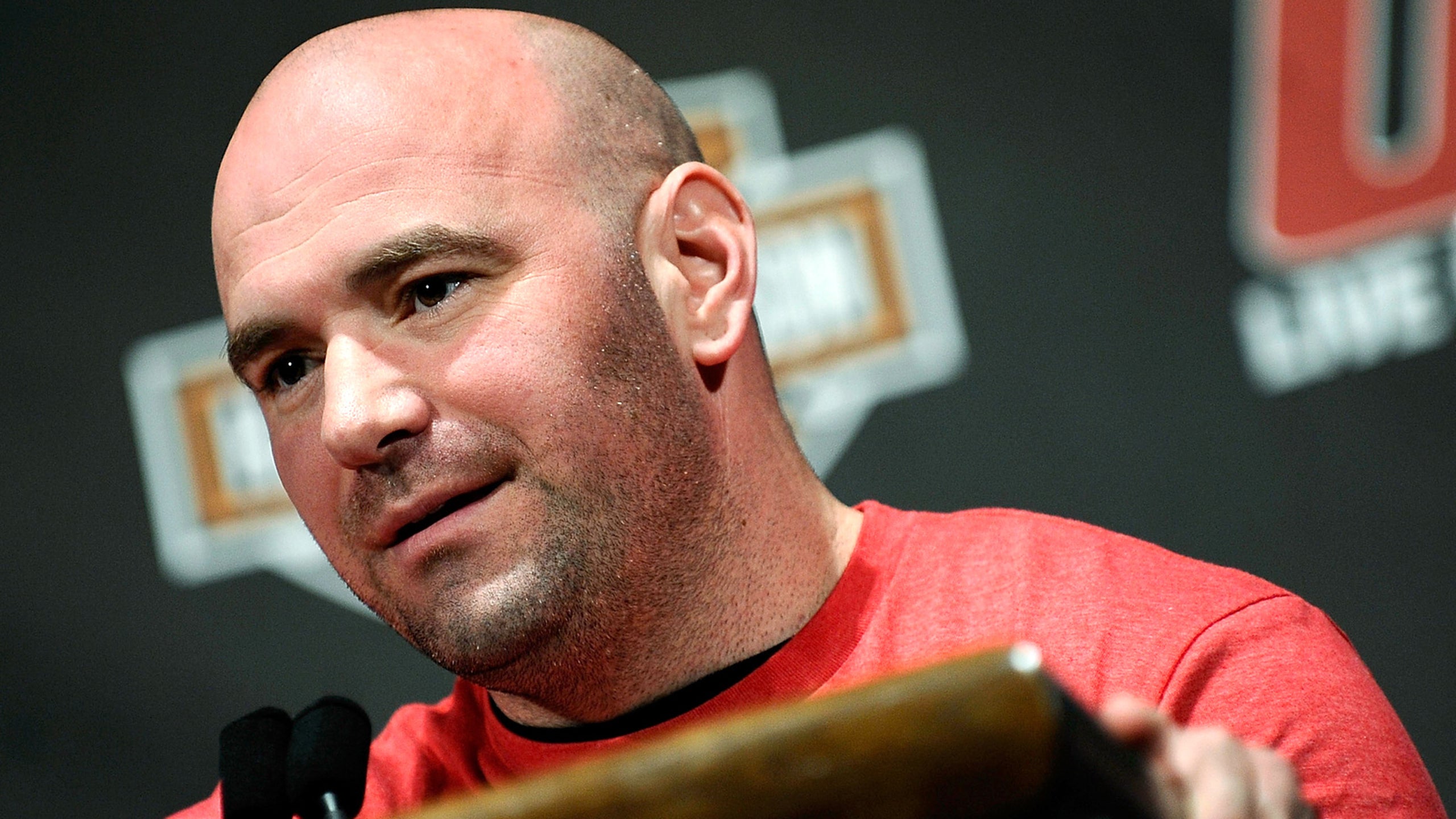 White opens door a crack to Cyborg; Nick Diaz 'not even in the UFC picture'
BY foxsports • February 23, 2014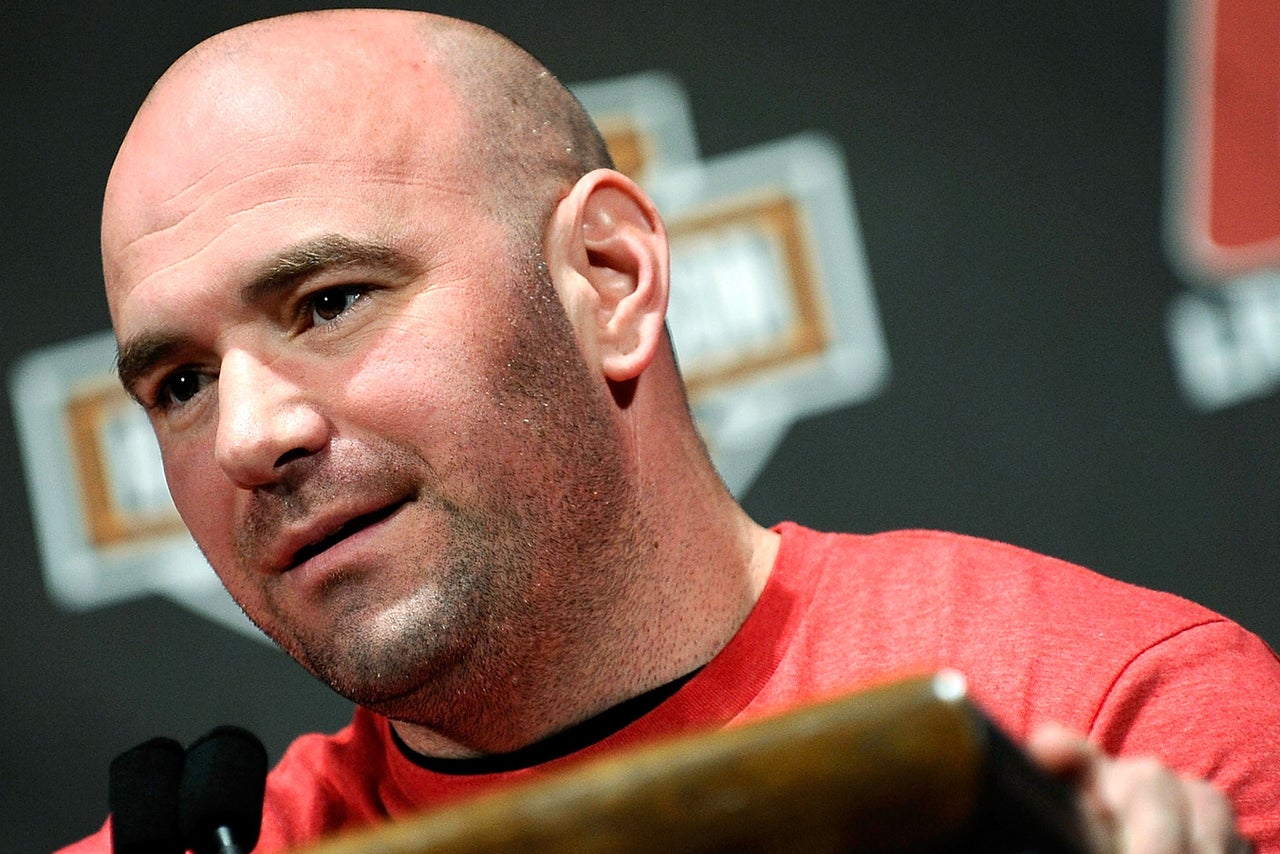 LAS VEGAS - Before Ronda Rousey stepped into the octagon for UFC 170, Dana White flatly dismissed Cris Cyborg as a possible opponent in the near future. He didn't want to deal with her manager Tito Ortiz, and due to Ortiz's words, White didn't think Cyborg could possibly make the bantamweight division's 135-pound weight limit. 
She could figure out her career elsewhere, he said.
But then, the door opened a crack. Within the last few days, Cyborg parted ways with Ortiz, and said she planned to go to 135 with her current promotion, Invicta. And so on Saturday night, in the moments after Rousey dispatched Sara McMann with a first-round knockout, White could no longer rule her out as a future possibility.
"It's not that I'm against Cyborg," he said. "It's that she's been put in this box. Tito built this box and stuffed her in there and really hurt her bad. 'If she goes to 135 pounds, she will die. A doctor said it. A doctor said it, a doctor did that.' Who wants to have her fight first at 135? Not me."
So what will it take to get her in the octagon?
"If she stays clean, gets a couple fights at 135, she's healthy, she's safe. And fights that matter," he said. "You don't just get a couple of fights at 135 and come in and step over every girl in the UFC and then get a chance to face Ronda. You know what I mean? It doesn't make a lot of sense."
So Cyborg has a window now. Sometimes, that's all you need.
Diaz's title chance? Not so good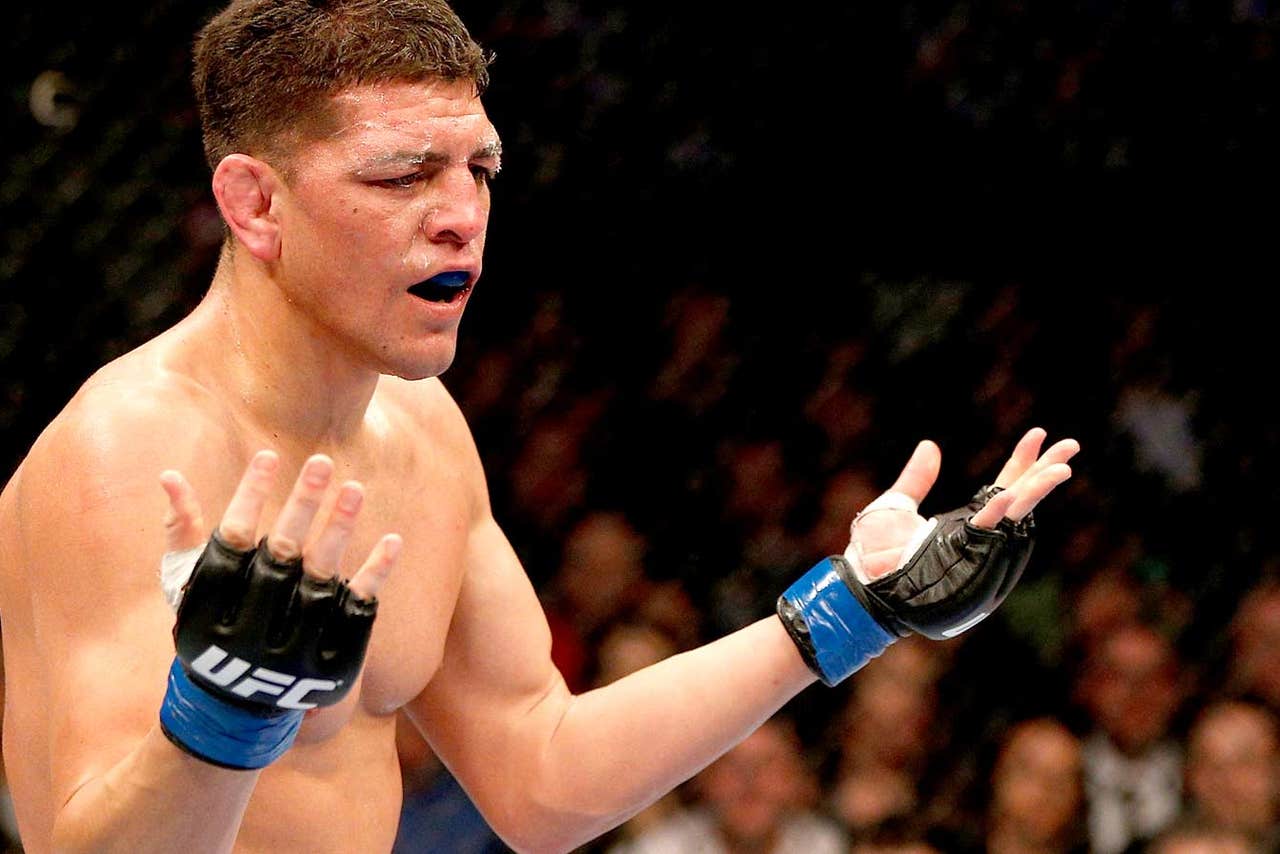 What do you mean, I'm not in the picture?
Nick Diaz was a surprise visitor to UFC 170, but he wasn't in Las Vegas on official business. Dana White told FOX Sports that he didn't meet with Diaz at all during the weekend, and that Diaz just called and asked for tickets.
However, Diaz did take the opportunity to speak to media and make his case for a title shot against the winner of the March matchup between Johny Hendricks and Robbie Lawler. When the media informed White of this, it was news to him.
"He hasn't told me that," White said. "I haven't heard a word from him."
Pressed further on whether Diaz's marketability could thrust him into that No. 1 contender picture, White bristled at the suggestion.
"I haven't even heard from Nick Diaz," he said. "He called and asked for tickets. I don't know. It's not even worth talking about. He hasn't fought, he hasn't wanted a fight, and he's not even in the picture."
With that, it seems like both sides have dug in their heels. The 30-year-old Diaz hasn't fought since last March, when he lost to Georges St-Pierre at UFC 158, an event which sold just shy of 1 million pay-per-view buys.
Progress for the 'Spider'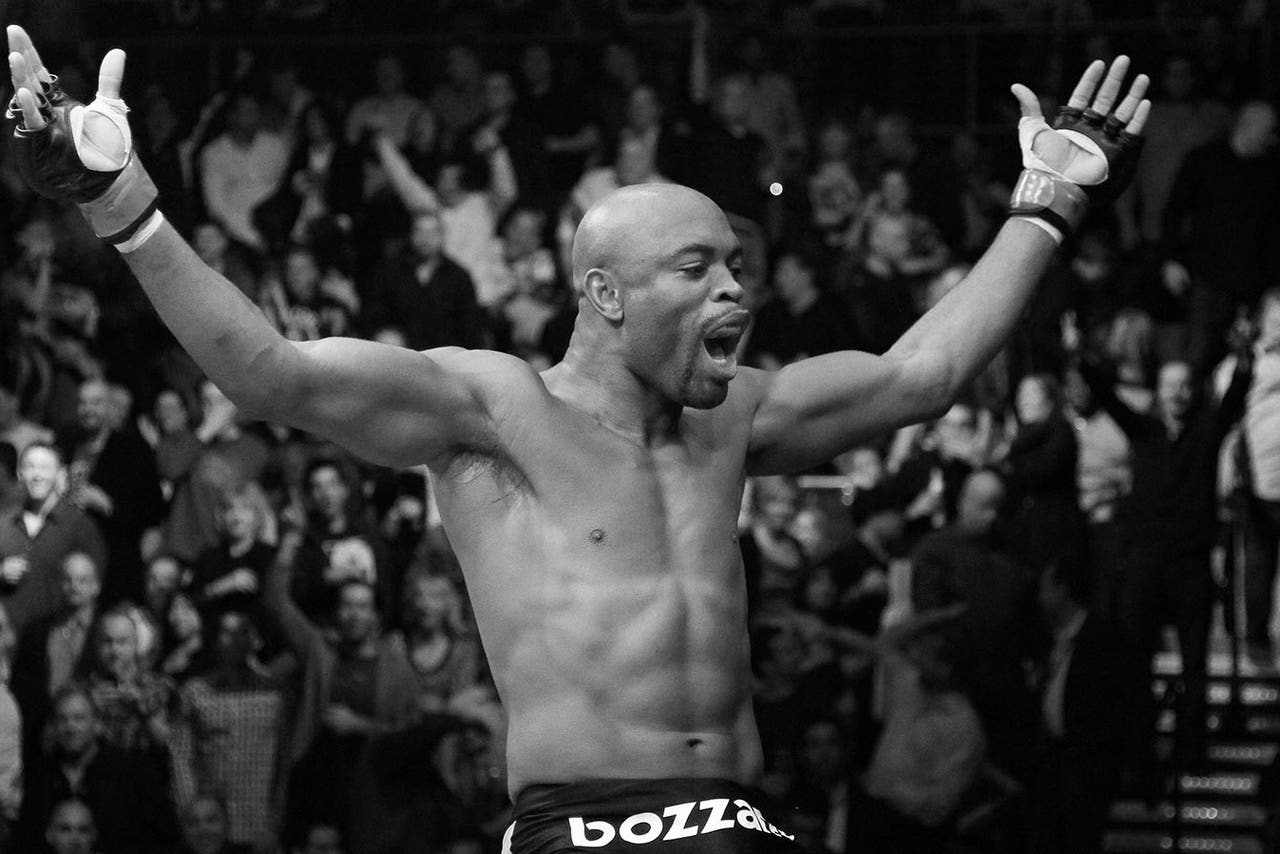 Superhuman recovery? "Is normal."
Earlier this week, former middleweight champion Anderson Silva posted a video of himself walking on his own two feet, completely unassisted. It was positive progress in the recovery from the broken left leg he sustained in the main event of UFC 168.
White and Lorenzo Fertitta plan to meet with Silva this Wednesday, and remain very optimistic that he will return to action as early as the end of 2014. It's a belief that has only been buoyed by the most recent report.
"So the doctor came and showed me his bone [X-ray] tonight, his legs," he said. "He said, 'This is actually crazy. Look at all the bone growth.' He said sometimes you don't see that kind of bone growth in people over a couple years."
White was unsure whether doctors would first have to remove the rod in his leg that stabilized the bone or if it would stay permanently implanted in his leg. Silva turns 39 years old in April.
More injury updates
Among others still on the mend are heavyweight champion Cain Velasquez, lightweight champion Anthony Pettis and featherweight star Conor McGregor.
Velasquez, who has been out since December after undergoing shoulder surgery, is progressing well, White said, although he's far from 100 percent. Velasquez was in attendance at UFC 170, although he didn't speak with media.
Pettis is still rehabbing from surgery about two months ago to fix a torn PCL in his left knee.
"He's on schedule, healing well and doing fantastic," White said. The UFC president couldn't say whether Pettis would next face Jose Aldo, electing to wait further into his recovery to see how schedules play out.
And finally, McGregor, on the mend from a torn ACL, is in Los Angeles getting his leg checked out. 
---
---