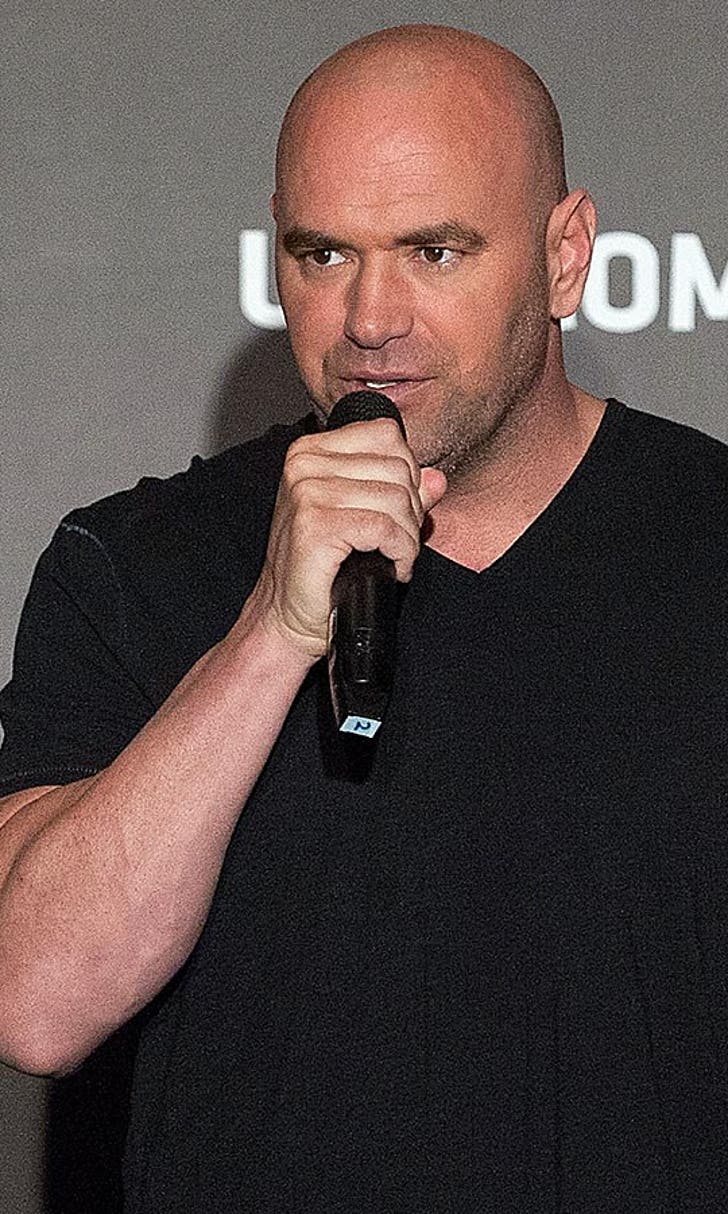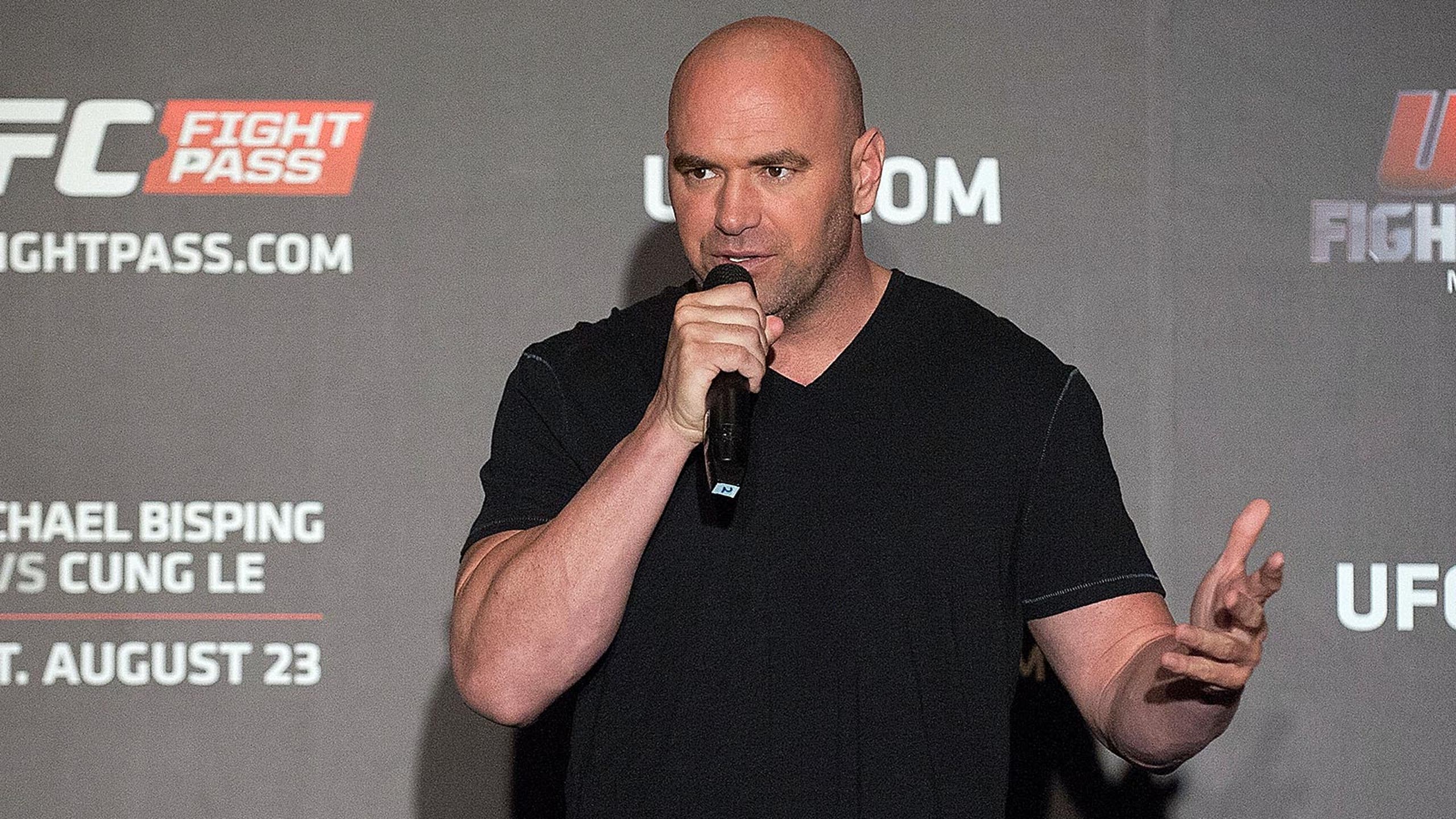 What Dana White got very wrong about Donald 'Cowboy' Cerrone
BY foxsports • June 22, 2016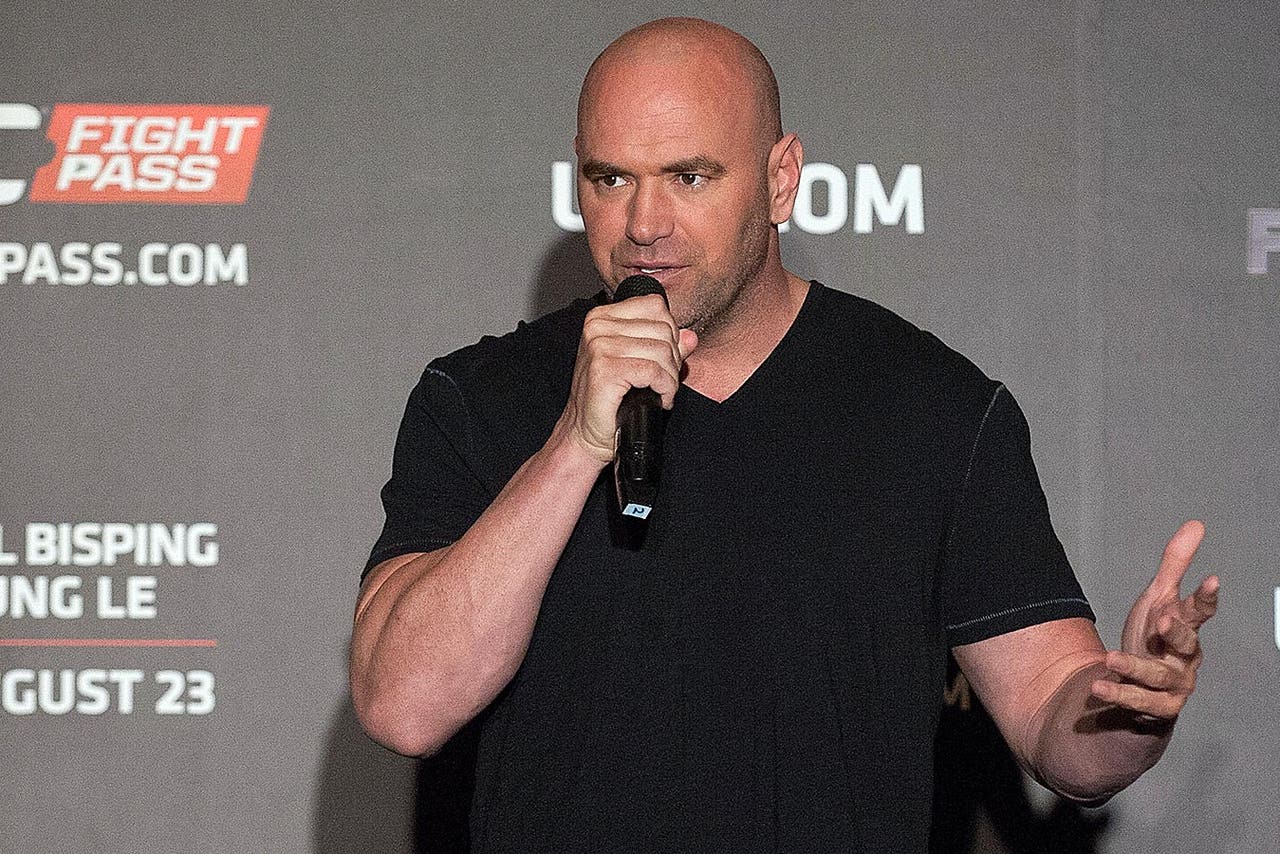 On Saturday, UFC star Donald "Cowboy" Cerrone won big, yet again. Then, he complained about his pay.
Afterward, UFC president Dana White tried to defend what his promotion pays Cerrone. Basically, he said that he doesn't feel Cerrone deserves more than what he gets.
And that's certainly White's right. After all, whatever contract Cerrone currently fights under, he signed it and agreed to its terms. 
White went further than simply saying that a deal is a deal, and that Cerrone doesn't yet deserve more money to fight for the UFC, however. White felt the need to disparage his fighter with a label so ridiculous that it is insulting.
"The thing is with Cerrone," White began, "Cerrone is so inconsistent."
"Cerrone will come out and look like a world beater and then come out and get stopped in the first round by a body shot."
Yes, Cerrone lost to lightweight champion Rafael Dos Anjos last December in the first round, after getting stuck with a hard body shot. Any pro fighter who has actually been hit by an on-the-money body shot knows that they are often more instantly paralyzing than blows to the head.
If you get caught on the liver or kidneys just right, you're down for the count, no matter who you are. Fighters know this, maybe White doesn't.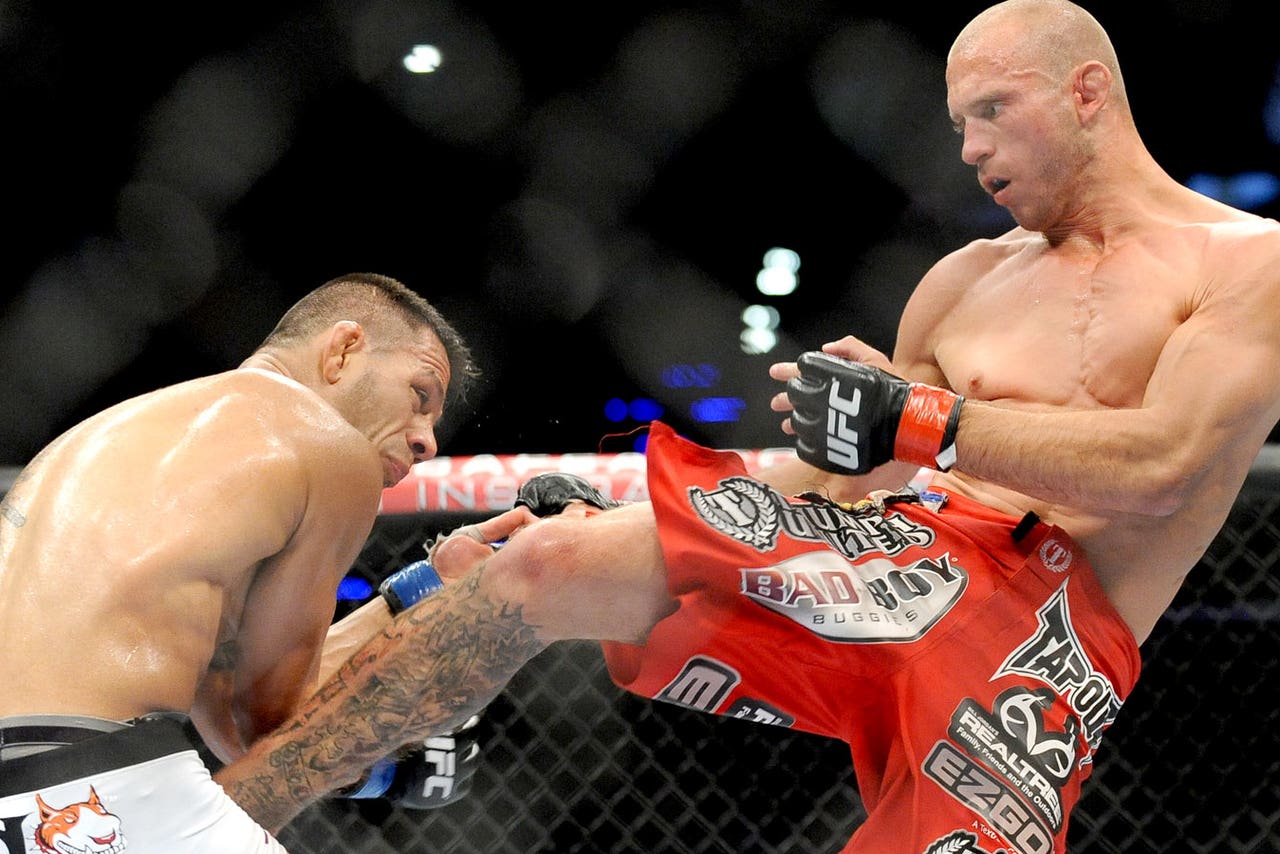 Donald Cerrone (R) has fought more consistently than any other top UFC star, usually finishing those wins and rarely losing.
Before his loss to the dominant lightweight champ Dos Anjos, Cerrone had won eight straight fights. Since then, he's moved up to welterweight and finished two of the division's hottest contenders.
So, Cerrone has won 10 out of his past 11 fights, but White claims he is "inconsistent." In fact, Cerrone is perhaps the most consistently excellent fighter on the UFC's roster.
He has only been in the promotion for 5 1/2 years, yet he is already tied for the third-most wins all-time in the promotion's history. With his 17 wins, he is two victories behind Georges St-Pierre and Michael Bisping, and just one behind second-place Matt Hughes.
It took Hughes about twice as long as Cerrone to accumulate those wins. The same goes for Bisping, who has fought in the UFC for 10 years.
St-Pierre put together his 19 UFC wins in about nine years. What Cerrone has already accomplished, in the short period of time he's done so should make him a lock for the Hall of Fame when he retires given how he stacks up to those champs throughout history.
A look at other top stars at or near his weight also shows just how impressively consistent and good Cerrone is. In all, Cerrone is 17-4 in the UFC, which means he's got a stellar winning percentage of about 80 percent since February of 2011.
Cerrone's overall career winning percentage, going back to 2006 is even higher at about 81 percent. In Cerrone's UFC career, 11 of his wins have come by way of either KO, TKO or submission, giving him an incredible 64 percent finishing rate among his victories. 
He's also got nine more finishes if you count the rest of his pro career outside the UFC. Cerrone's UFC success is made more astonishing when you consider how often he fights.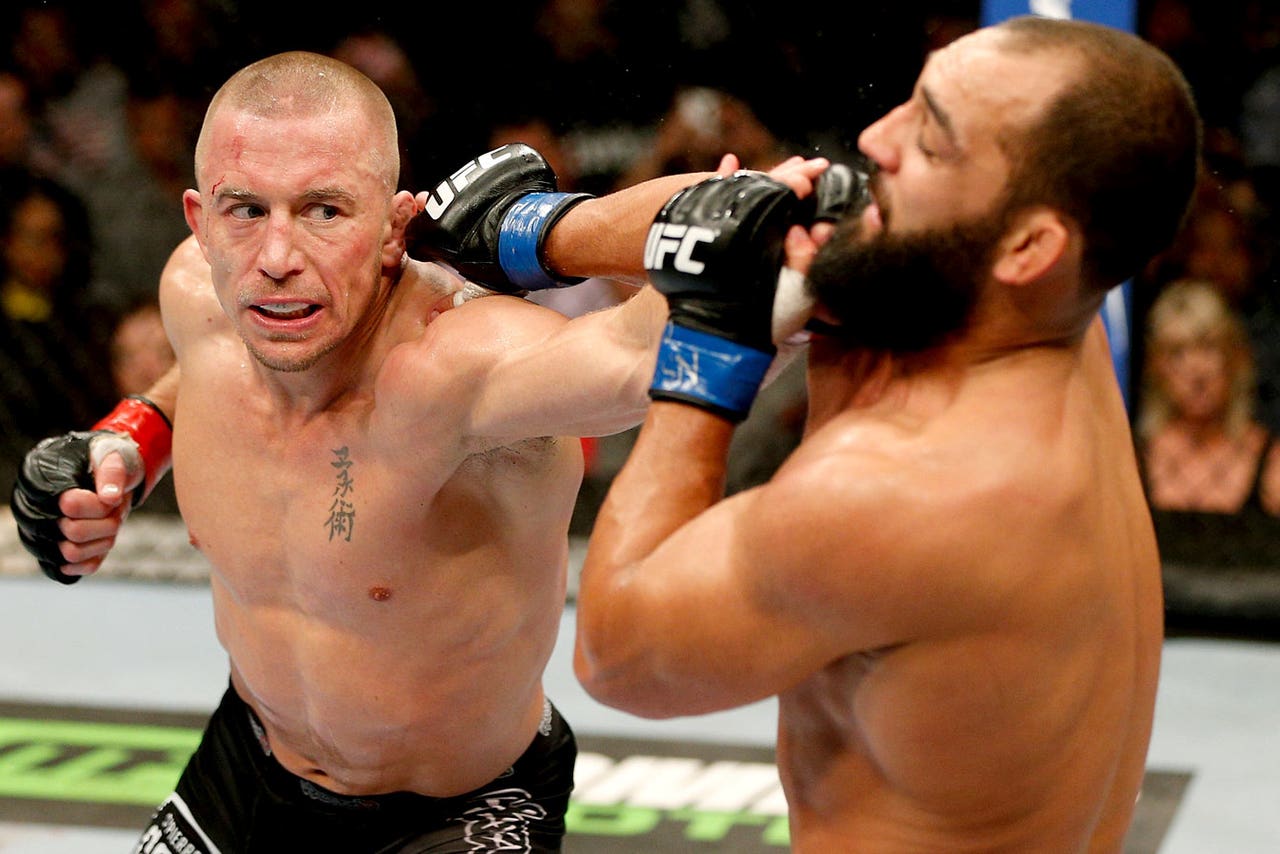 Cerrone is only two wins behind Georges St-Pierre and Michael Bisping for most UFC victories all time, and they each took about twice as many years to get to that point as the "Cowboy" has been in the promotion.
His 21 UFC fights have come in just 5 1/2 years, and that means he's fighting about four times a year -- a remarkable rate at this level of competition. The last man to beat Cerrone, Dos Anjos, has 13 fights since 2011, in comparison, and a similar winning percentage as the New Mexico fighter, at 84 percent.
Go down a division and UFC featherweight champion Conor McGregor -- himself an iron man -- has fought 16 times since 2011, and lost once. McGregor's overall career winning percentage is 86 percent.
Cerrone is now competing at welterweight, where Robbie Lawler rules as champion. "Ruthless" has fought 13 times since 2011, and lost four times, giving him a 69 percent winning percentage in that time period -- far lower than Cerrone's. Five of Lawler's 13 wins during that period were finishes, giving him a 55 percent finishing rate among victories during that time, almost 15 points lower than Cerrone's rate since 2011.
The numbers make even clearer what all honest observers have already known -- that Donald Cerrone is an elite fighter, who fights more often and wins more frequently than just about anyone in the UFC. To call him consistent would be an understatement, and to call him "inconsistent" is just dishonest.
White is free to offer whatever pay he wants to fighters and use whatever reasoning he wants. In fact, White could point to Cerrone's many recent statements where he's spoken well of his pay before complaining about it last weekend.
White could also point out that Cerrone agreed to his current pay structure when he signed his latest contract with the UFC. White could say that the UFC wants to reserve top-tier pay for world champions.
He could say any of those things, and while others would be free to still believe Cerrone deserves to be paid better, White would be within his rights and the boundries of true statements or reasonable notions.
However, saying that Cerrone, who is simply one of the most dependable, active and winning fighters in UFC history is "inconsistent" is untrue. And because it is untrue, White trying to pass it off as undeniable is degrading to Cerrone's accomplishments and offensive.
---
---