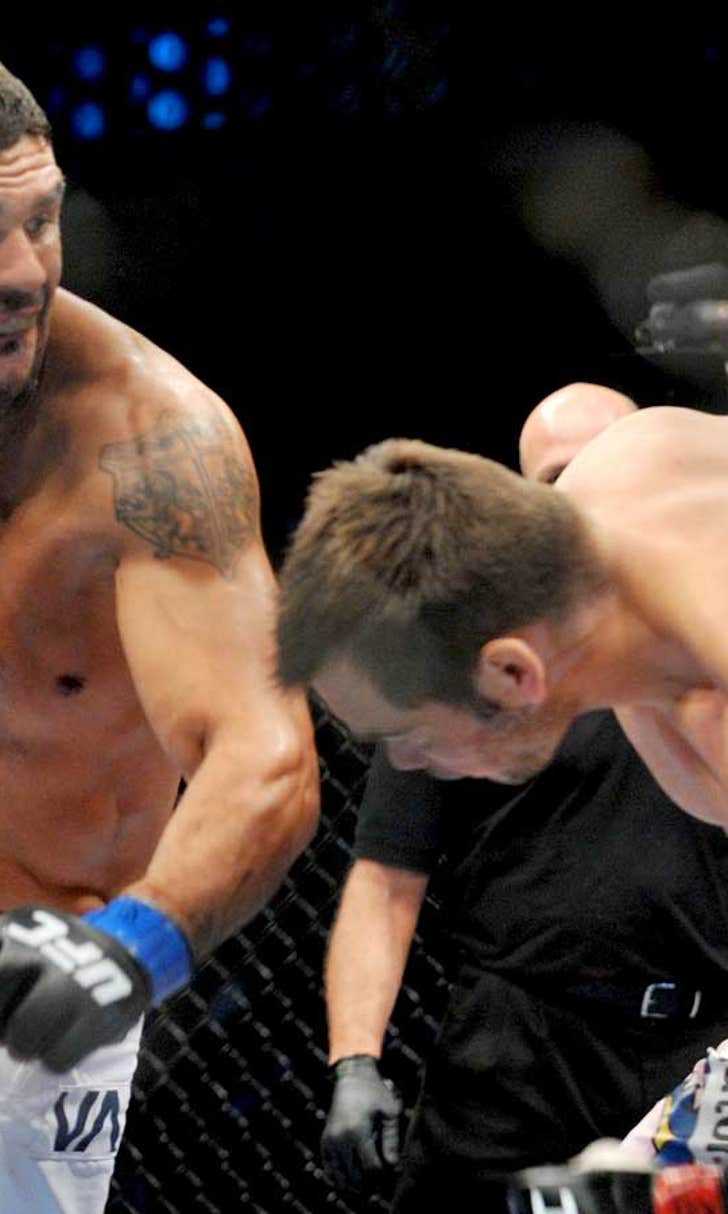 Vitor Belfort passes surprise drug test
BY Elias Cepeda • November 20, 2014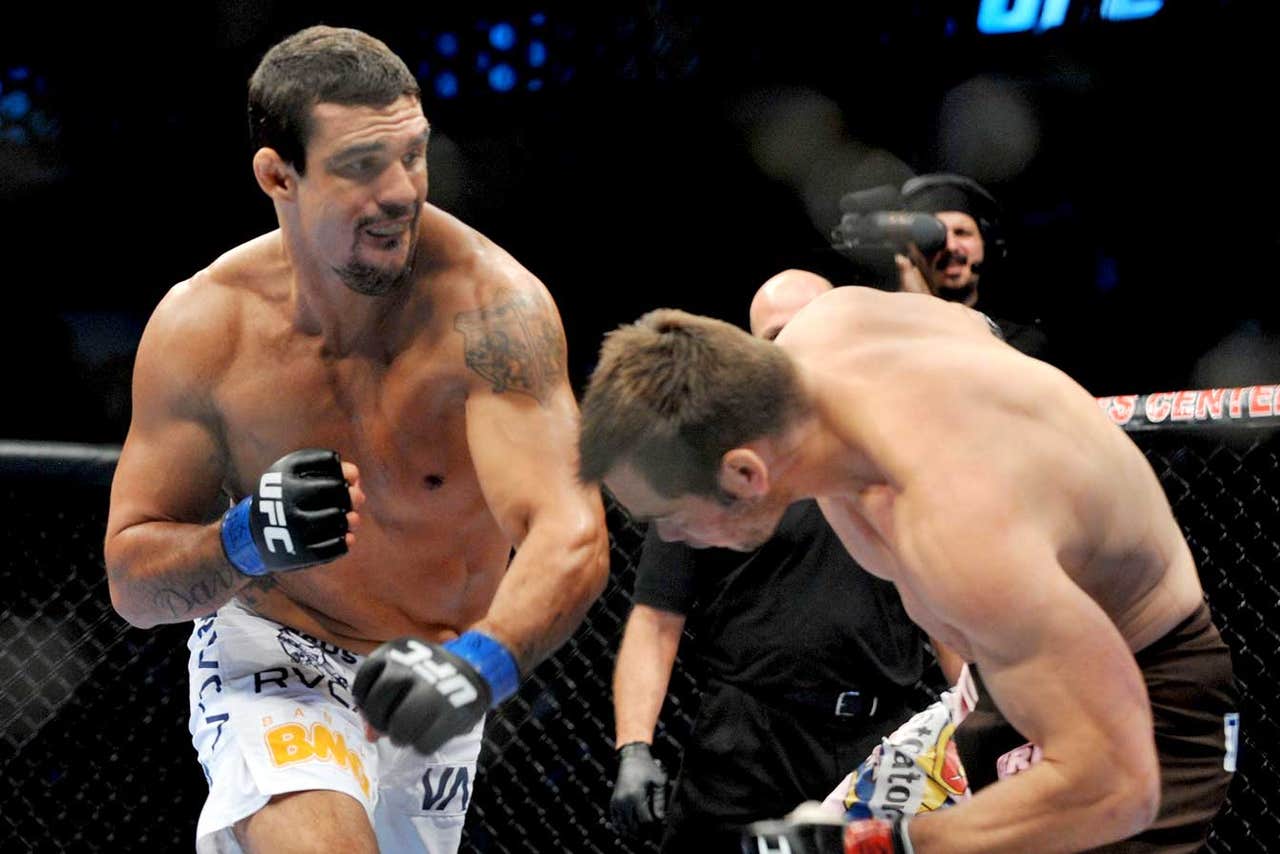 Number one UFC middleweight title contender Vitor Belfort (24-10) has passed a Nov. 1 surprise drug test administered out of state by the Nevada Athletic Commission (NAC). According to NAC executive director Bob Bennett, who contacted FoxSports via email, "Mr. Belfort's blood and urine test were negative for prohibited substances."   
Executive director Bennett had no comment regarding if Belfort has been tested again since the first of this month, or if he would be tested again.
Belfort failed a surprise screening administered by Nevada earlier this year, though he was not suspended or fined for the infraction. In 2006, Belfort failed first a drug test in Nevada, testing positive for a banned steroid.
He was subsequently fined and suspended, though he did not respect the suspension and chose instead to fight abroad. Since 2011, Belfort has effectively avoided reputable athletic commission regulation by fighting strictly outside of the U.S. for the UFC.
During that time, he also openly used testosterone replacement therapy (TRT), which was banned in most U.S. jurisdictions for fighters except for those granted therapeutic use exemptions (TUE). TUEs for TRT have since been effectively banned altogether, in th U.S.
At the time, NAC officials, including the executive director at the time, and one of the commission's doctors, said that Belfort would be unlikely to receive such a TUE for TRT because prior steroid use like that which Belfort had tested positive for in the past, was known to be a cause of low testosterone, the likes of which he says he suffers from, but not an accepted one for granting of a TUE.
Belfort did not apply for such a TUE in Nevada and also did not keep his license up to date with the commission - which would have made him susceptible to random drug tests from the state. After the UFC scheduled Belfort for a title fight against Chris Weidman (12-0) in Nevada earlier this year, the commission administered a surprise test to the then-unlicensed fighter, which he would fail and subsequently pulled out of the originally scheduled title bout.
Since that time, Belfort has been granted a license and another shot at Weidman. The NAC has promised to test Belfort aggressively, but November was the first such new surprise test given to the Brazilian.
Weidman is set to defend his 185 pound belt against Belfort Feb. 28 in Los Angeles in the main event of 184, though the champion has repeatedly expressed concern that Belfort will once again fail a test and not make the engagement. For his part, Belfort has insisted that he's living and training cleanly, now, and that he will make the fight and take home the UFC title.
By passing this recent surprise test, Belfort has cleared a major, if only first, hurdle en route to that goal. 
---
---