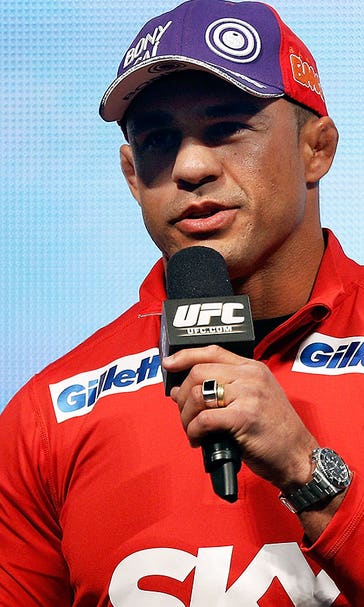 Vitor Belfort not interested in Wanderlei Silva fight, focused on UFC title
BY foxsports • June 30, 2014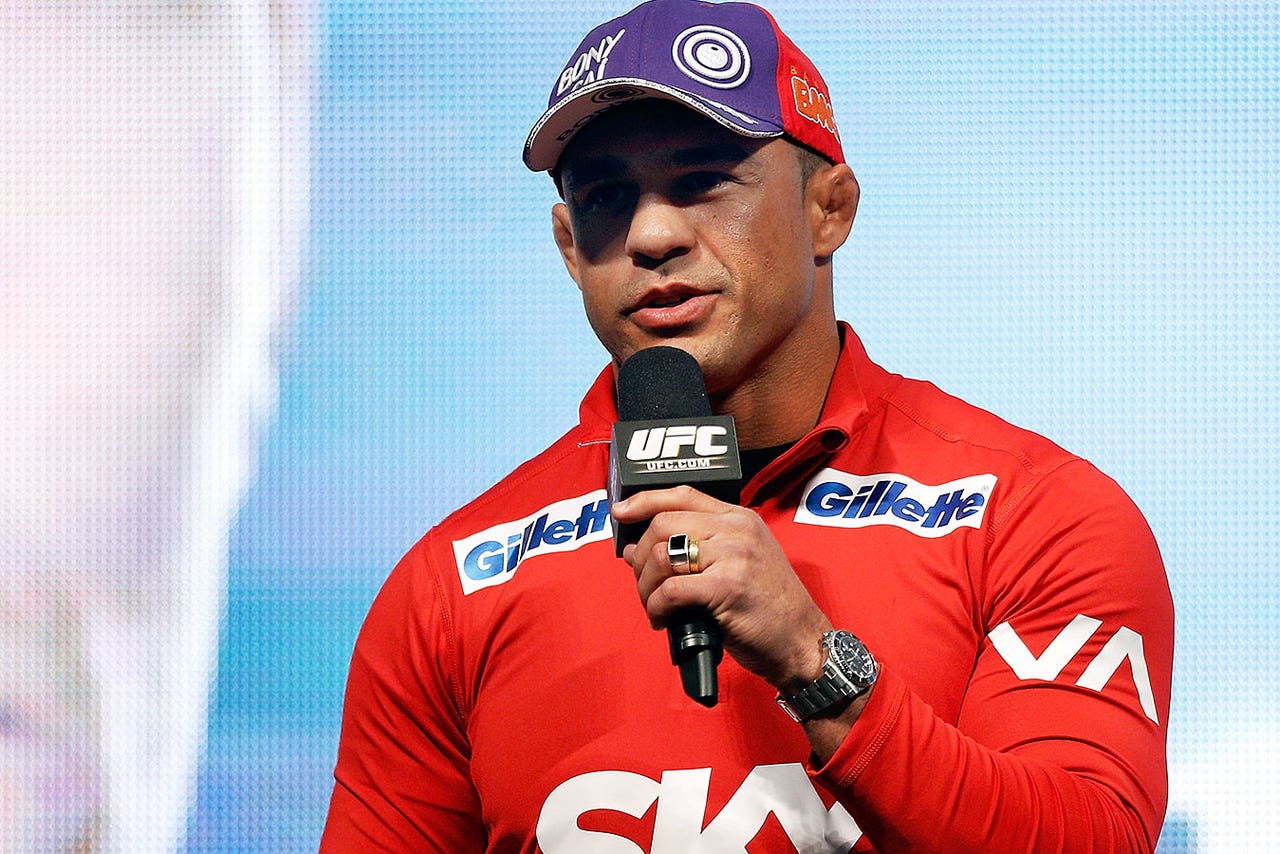 Vitor Belfort doesn't have much interest in a fight with Wanderlei Silva.
There's only one person that Belfort wants next and that's the UFC middleweight champion after the title fight between Chris Weidman and Lyoto Machida at UFC 175 on Saturday.
"I've got my opponent already," Belfort told FOX Sports on Saturday night in San Antonio after UFC Fight Night. "Everybody get in line. I have my belt fight."
Belfort was slotted to face Chael Sonnen at UFC 175 for a very short period of time when Silva, Sonnen's initial opponent, evaded a random drug test by the Nevada Athletic Commission (NAC). But Sonnen failed his own drug test soon after and the entire bout was scrapped. Sonnen retired earlier this month and MMA Fighting reported over the weekend that he had actually failed a second test, this time for HGH and EPO.
Belfort refused to take any pot shots at Sonnen, his longtime rival.
"I wish him all the best," Belfort said.
Belfort was in a good mood Saturday night after watching his protégé and training partner Cezar Ferreira beat Andrew Craig at UFC Fight Night. But he didn't want to talk much about his issues with getting cleared by the NAC, only saying "it won't be much longer."
Both Belfort and Sonnen were on testosterone replacement therapy (TRT) before it was banned by the NAC, and subsequently most other commissions, in February. Belfort was supposed to fight Weidman in May, but the UFC pulled him off the card after the TRT news broke. He admitted earlier this month that he failed a drug test in February for elevated levels of testosterone, but said he's working on getting cleared to fight in Nevada. The UFC has maintained, he has said, that Belfort is next in line for a title shot.
When Sonnen was pulled off UFC 175, Silva floated the idea of him fighting Belfort on Twitter. But that doesn't seem to be something Belfort is interested in. Belfort is currently No. 2 in the UFC middleweight contender rankings, while Silva isn't even on the list.
Belfort, 37, will not be in Las Vegas for International Fight Week. He said he doesn't need to scout Weidman and Machida. And he really isn't sure who will win. Nor does he really care.
"I think it's 50-50," Belfort said.
---
---